Fiesta Festivities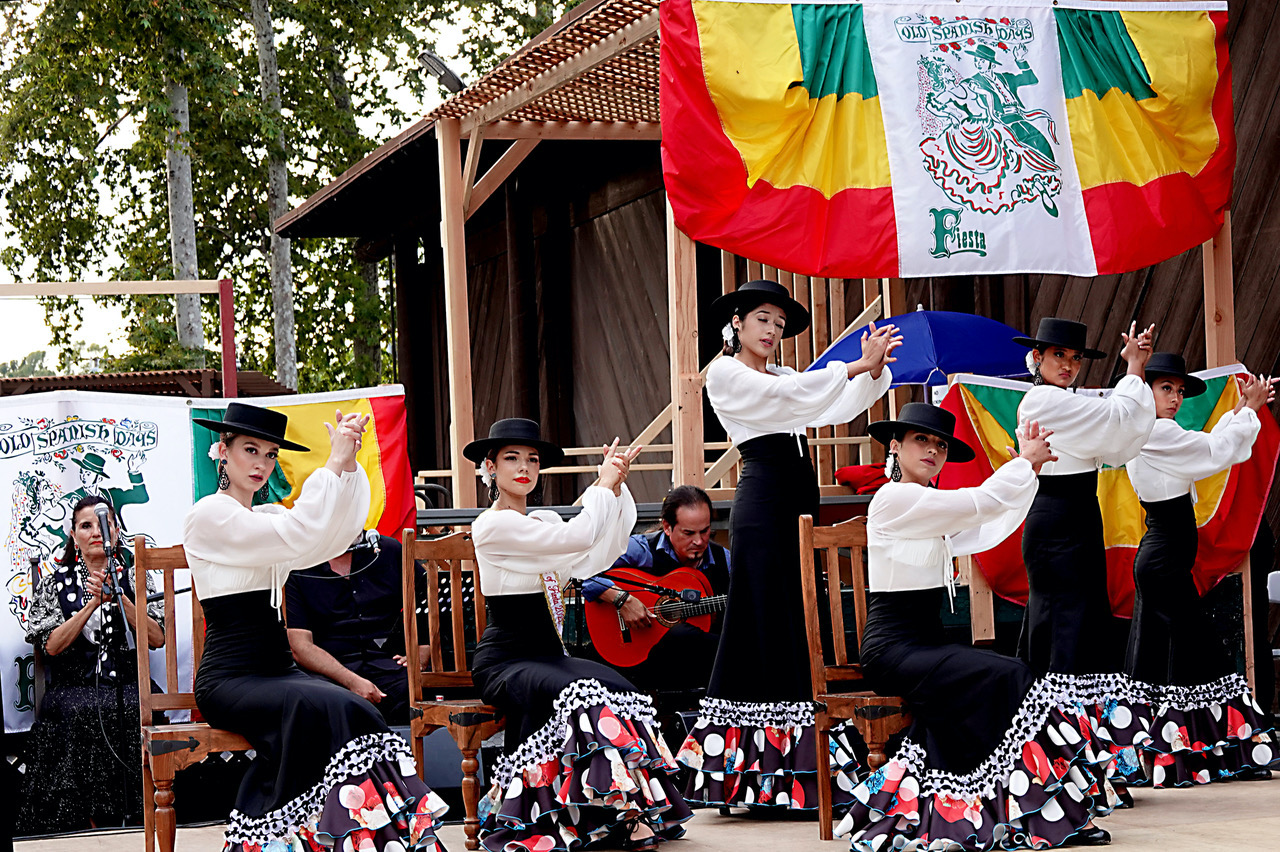 Our tony town's annual Fiesta fest kicked off at a sold-out La Recepción del Presidente for 160 guests when 14 past fest presidents with current president Maria Cabrera filled the Carriage and Western Art Museum, accompanied by the Spirits of Fiesta.
After a blessing from fun-loving Franciscan friar Larry Gosselin, just back from a vacation in New Mexico, the dazzling entertainment, emceed by the ubiquitous Drew Wakefield, began with Baile de California, Marisol Cabrera and Company, and live flamenco featuring Layla Gocong, Tara Mata, Flamenco Santa Barbara, Zermeno Dance Academy, Maria Bermudez, Jose Cortes, Alex Ryan, and Ryan Zermeno.
Among the guests were KEYT-TV reporter John Palminteri, Adam McKaig, Riley and Dacia Harwood, Saint Barbara Lynn Kirst (this illustrious organ's bridle correspondent), Stephanie Petlow, David Bolton, Rebecca Brand, Fritz Olenberger, Rick Oshay and Teresa Kuskey Nowak, and Si Jenkins.
Four days later, the party animals were out in force for one of Fiesta's most popular events, Celebración de Los Dignatarios, when 1,400 guests converged on Santa Barbara Zoo, raising nearly $95,000 split evenly between Old Spanish Days and the popular menagerie.
The hilltop hoopla featured 45 food and wine vendors, and, as usual, ABC affiliate KEYT-TV covered the bustling bash live for its evening newscast with dashing new addition Reed Harmon, who joined the station in June last year and also does the weather casting, covering the fab fête.
You might also be interested in...