Ins and Outs: Montecito and Her Many Special Neighborhoods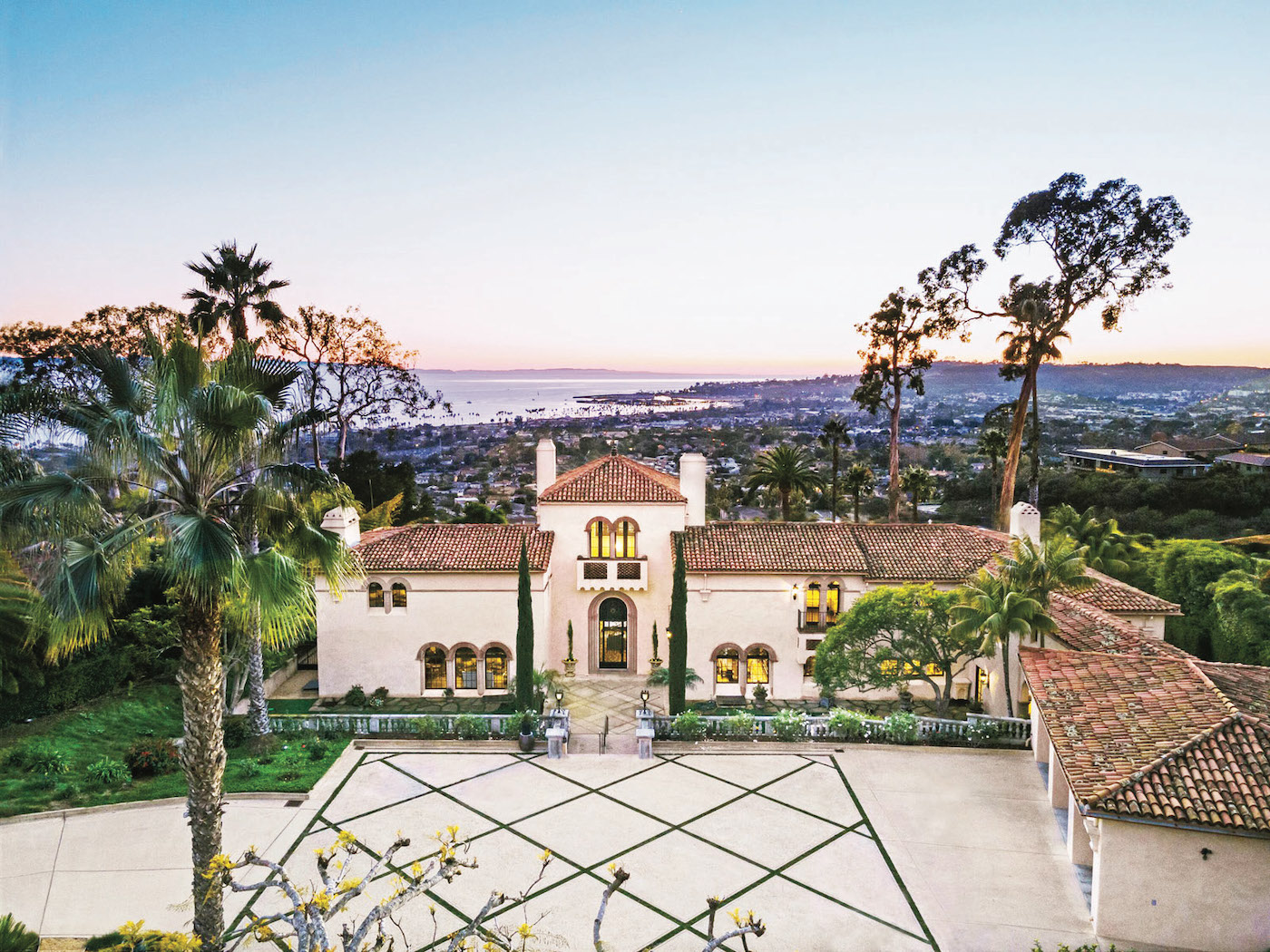 Montecito is a small town with a big presence, and it's not just our famous residents… it's this place. Just a mile or few from the ocean to the highest home on the hill. Nature all around. Creeks and hiking trails, small chic shops, and amazing restaurants, a reputation warranted and earned over the last 100 years.
From the beaches to the foothills. From rural, eastern Montecito to west Montecito on the edge of Santa Barbara to the estates behind gates on Picacho Lane to the condos on Coast Village Road, we are all residents of this special place and together we can keep what drew us all here: a clean, cozy, beautiful upscale beach town with great schools, community involvement, and a vibe that welcomes those who take the time to visit and live here.
For those new to town, and those not yet living here but considering a move, let me provide a quick introduction to the various neighborhoods in Montecito. While Montecito is within the 93108 zip code, not all homes within the 93108 are in the Montecito Union School or Cold Spring School District (the two public elementary schools in the area). If school district is important to you, please check with the school you are interested in to ensure the address of a home you are considering buying or renting is in that district or not.
This is a rough guide; some omissions or missed streets may be noted by locals, as I can't name every block here. That said, I will start on the west side of Montecito and head east, from the edge of Santa Barbara to the border of Summerland and Carpinteria and quite frankly, anywhere within the 93108 can be an amazing place to live. It's just good to be here.
Eucalyptus Hill
Many homes in the Eucalyptus Hill area have ocean views, privacy, and are located within the Cold Spring School District. Homes in this area begin around $2.5M up to $10M in general (with a few mega estates pushing into the $20's… million, that is). This area rests above the Montecito Club with streets heading to the east, including Cima Linda, Rametto, and the namesake street, Eucalyptus Hill Road. Convenient to Santa Barbara as well as the Upper and Lower villages in Montecito, this area has been growing in popularity and is the closest 93108 neighborhood to the greater Santa Barbara area.
Cold Spring School Area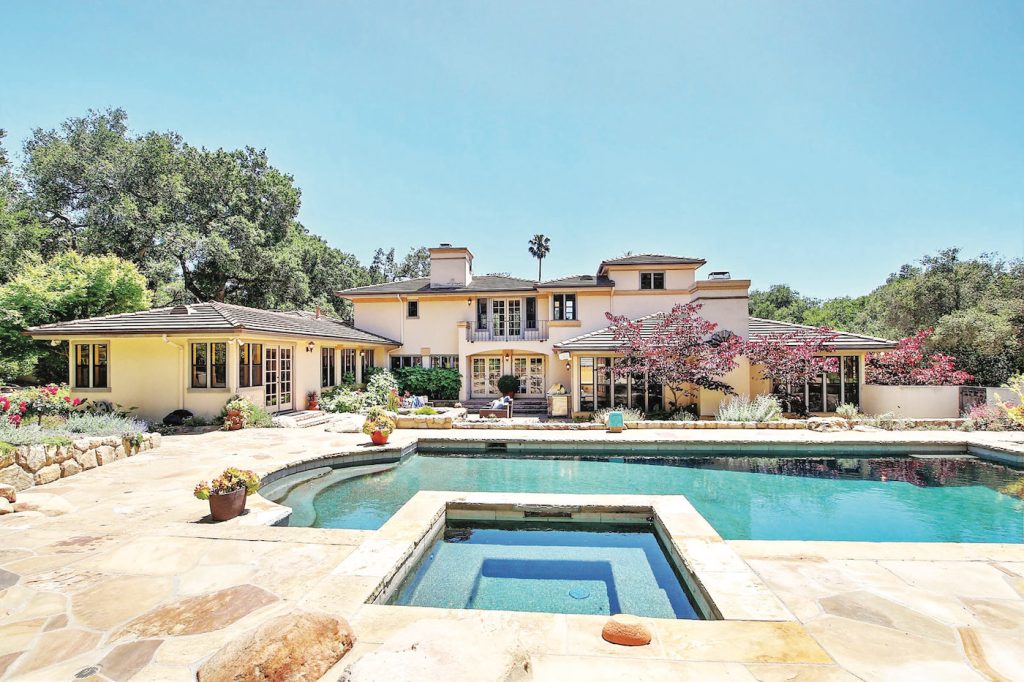 Just north of Eucalyptus Hill, there are many impressive and historic estates in the Cold Spring School area, as well as neighborhoods with smaller homes on quaint streets, resting in the foothills. With boundaries defined roughly as, from Coyote Road on the west including Cold Spring Road, Westmont College, Ashley Road, Barker Pass, Arcady, and Sycamore Canyon to the southeast, up to West and East Mountain Drive in the north. Starter homes begin around $2M up to $20M or more for an estate on multiple acres. Don't forget about the amazing hiking that can be found on Cold Spring Trail.
Pepper Hill
This area of Montecito picks up where Sycamore Canyon leaves off just below East Valley Road, and is a rolling hills area that was developed in the 1960s, so there are very few homes older than me in this enclave. Many homes on Glenview and Woodley Drive have ocean views, and it's a close community with a private neighborhood feel. Close to the Lower Village and the beach, and not far from Santa Barbara proper, this is a very convenient area to live. Homes in this area have been selling at top prices in the past five years ranging from the $3's to the $10's and a few that if on the market would top that… and most homes in this area are within the Cold Spring School District.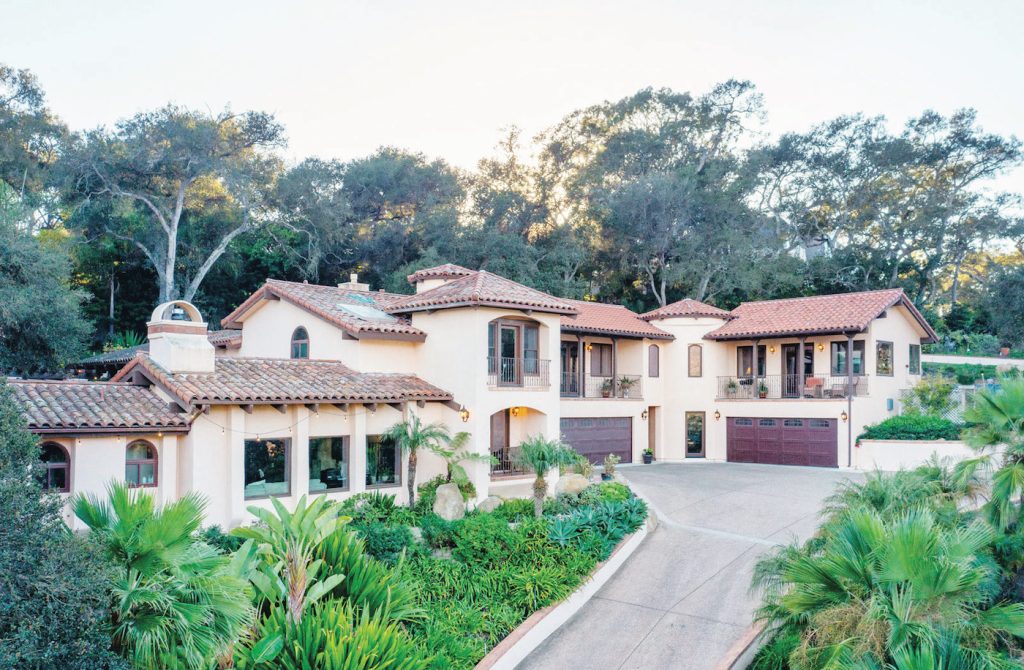 The Lower Village
Close to the action and shopping on Coast Village Road and within the Montecito Union School District, this area has been hot hot hot. This area covers homes and condos between Vons to the west, Middle Road and the streets branching off (in the middle of the Lower Village), to the east and what is often referred to as the "Trick or Treat" neighborhood of Montecito Oaks (where homes have no gates and kids can trick or treat with ease), near Coast Village Road and Olive Mill Road. Homes in the Lower Village are desirable for their close proximity to stores, restaurants, and the beach. Fewer mega estates with most lot sizes falling in the half-acre to an acre range. Most homes in this area are under 5,000 square feet, ranging in price from $1.5M and up for a condo on Coast Village road to $10M and more for an estate on more acreage, just a few blocks up from Tre Lune… and all within the Montecito Union School District.
The Hedgerows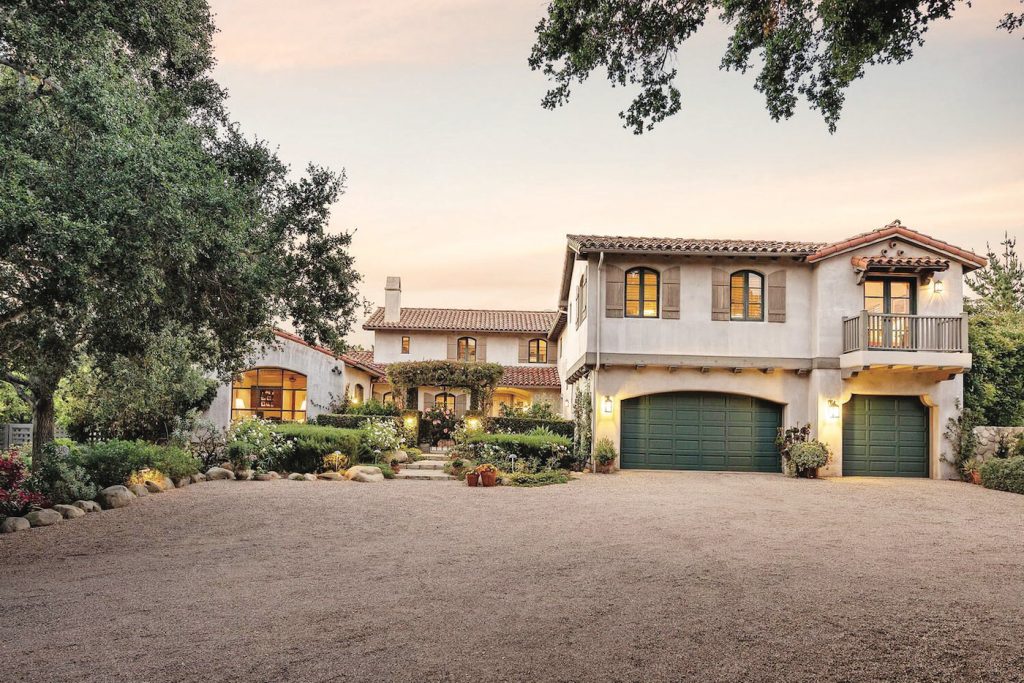 Just north of the 101 freeway and close to everything, homes in the Hedgerow area have been flying off the shelf recently. Resting just a few blocks from the Upper or Lower villages and the beach, this area is also popular for those with children as there is a walking path to Montecito Union School and just a few blocks for the most part to Crane Country Day School. The streets here are quaint, less travelled, and homes are nestled behind tall hedges (hence the nickname, the Hedgerows). Homes in this area range from about $4M to $10M or more. Very few mega estates in this area but that's mostly due to lots being an acre or so, instead of multiple acres.
Butterfly Beach
The Biltmore Hotel (which is currently closed), beachside condos, and beachside homes are found here. Condos start around $1.5M for a studio to $5M or more for an oceanfront condo with two bedrooms and nearly 2,000 square feet. This area is between the gorgeous cemetery to the west and to Miramar Beach in the east, and everything on the ocean side of the 101 freeway. Homes in the Butterfly Beach area are in the Montecito Union School District and a few smaller streets offer homes that if ever for sale go in the $2 to $5M range, a great value for the location near the beach and Coast Village Road. Homes on Channel Drive and Hill Road range from about $4M with no ocean view to $15M+ or so for beachfront homes, with a few estates likely going higher than that if they ever came on the market.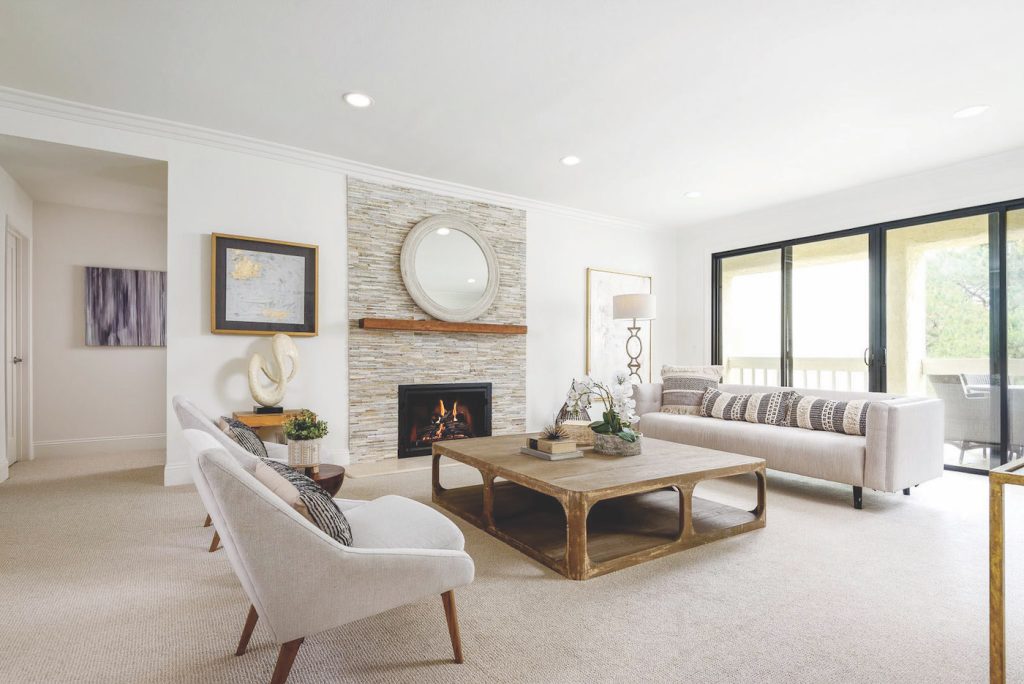 Miramar Beach
Famous now for well over 100 years, this is the cutest, most inviting beach with about 30-plus homes and a few dozen or so condos and townhomes, not to mention the Rosewood Resort at Miramar Beach, redefining beachfront luxury for the area. Take San Ysidro Road straight down, over the 101 freeway, and it becomes Eucalyptus Lane (not to be confused with Eucalyptus Hill), which takes you right to the ocean. Homes and highest-end townhomes with 3,000+/- square feet are just steps from the sand. Townhomes, condos, and homes here range from about $4M to $30M or so, but some might be more if the larger beachfront estates were to hit the market… which they rarely do.
Fernald Point
Beachfront living in Montecito with picture perfect homes and mega estates on a private lane bordering Summerland to the east and the Miramar Hotel to the west and all within the Montecito Union School District. The few multiple-acre beachfront estates on Fernald Point, with level beach front yards and tennis courts, are mind expanding. Big bucks for big ocean views and privacy (which is hard to come by with beachfront living). Homes on Fernald Point rarely come on the market and when they do they fetch top prices.
The Upper Village
Shopping and dining just blocks from the San Ysidro Ranch define this area of town. The Upper Village is also a name assigned to the shops and services at the intersection of San Ysidro Road and East Valley Road. Condos here go from about $2M up to $5M and homes from $3.5M to as high a price as has ever been paid for a home in Montecito… those on Picacho Lane and East Mountain Drive. Lots range from a half acre to well over five acres in some cases, just a few blocks from town… the conveniences are unparalleled for this type of rural feel on acres yet just blocks to shops and a few blocks more to Montecito Union School or the beach at Miramar.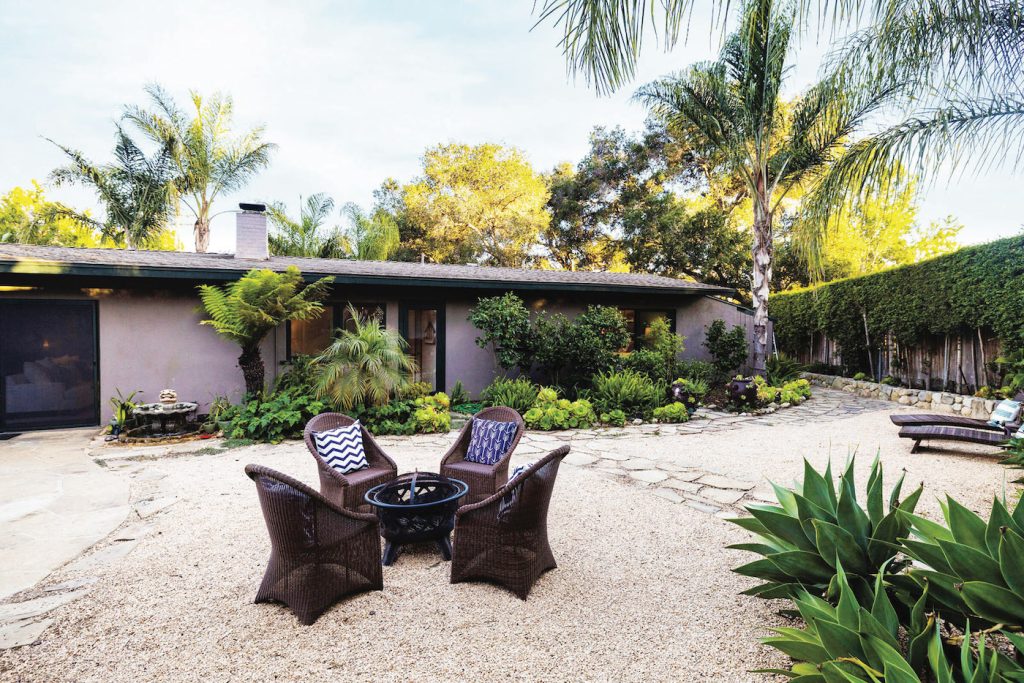 The Golden Quadrangle
Considered to be defined as from Hot Springs Road to the west to Park Lane in the east, the Golden Quadrangle includes the Upper Village shops and the famous San Ysidro Ranch. From East Mountain Drive and Oak Creek Canyon Road to the north and above East Valley Road on the southern edge, this prime cut of beef in our fair city is also the most expensive area to live in general, boasting more large estates over $10M (and over $20M, even $50M) than any other area of town except perhaps for a few of the oceanfront homes on Miramar Beach and Fernald Point.
Riven Rock
The historic area of Riven Rock is just to the west of Hot Springs Road and east of Ashley Lane. This area was home to the original McCormick Estate, nearly 90+/- acres, originally purchased and the estate built, circa 1898. Later the estate was divided into lovely larger parcels alongside private, winding streets in the foothills of Montecito and within the Cold Spring School District. Homes here range from about $5M to $20M, and offer for the most part one- to three-acre parcels, with a couple of larger, very significant estates nestled within.
Montecito's Guard Gated Communities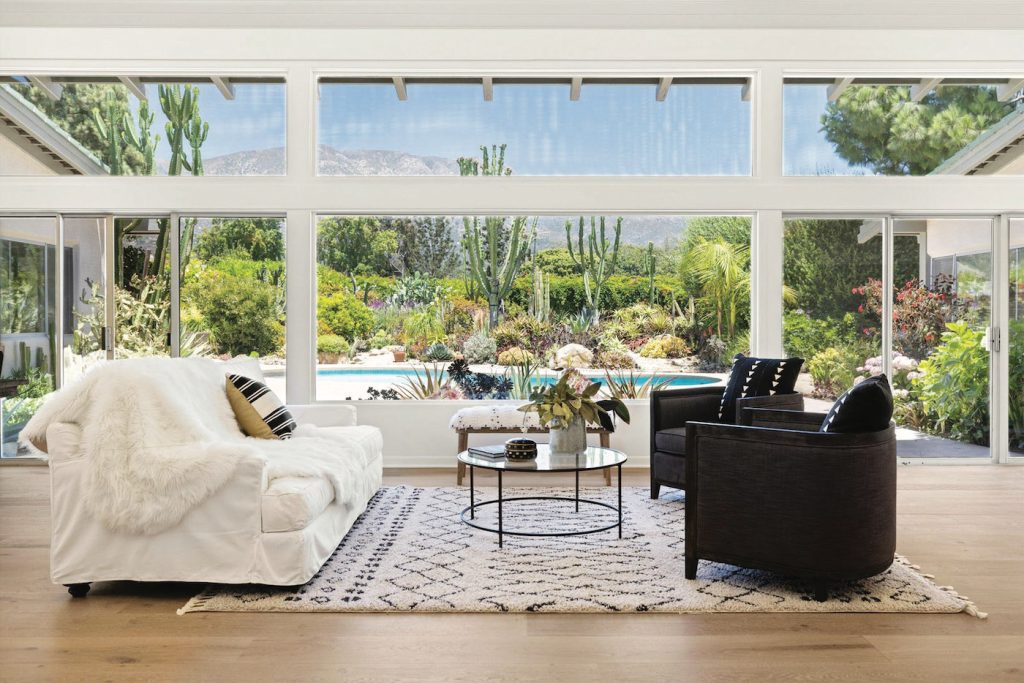 Growing in popularity in recent years as people move here from other larger cities with gated communities and those looking for that country club feel, Ennisbrook and Birnam Wood offer guard-gated access and country club amenities. These shared common areas, pools, tennis courts, and clubhouses (and in Birnam's case even a golf course), help make for easy "lock and go" living on a grand scale. Homes in these communities are within the Montecito Union School District and are between the Golden Quadrangle and east Montecito, below East Valley Road and north of San Leandro Road to the south with prices ranging from around $5M up to $25M for a mega estate.
East Montecito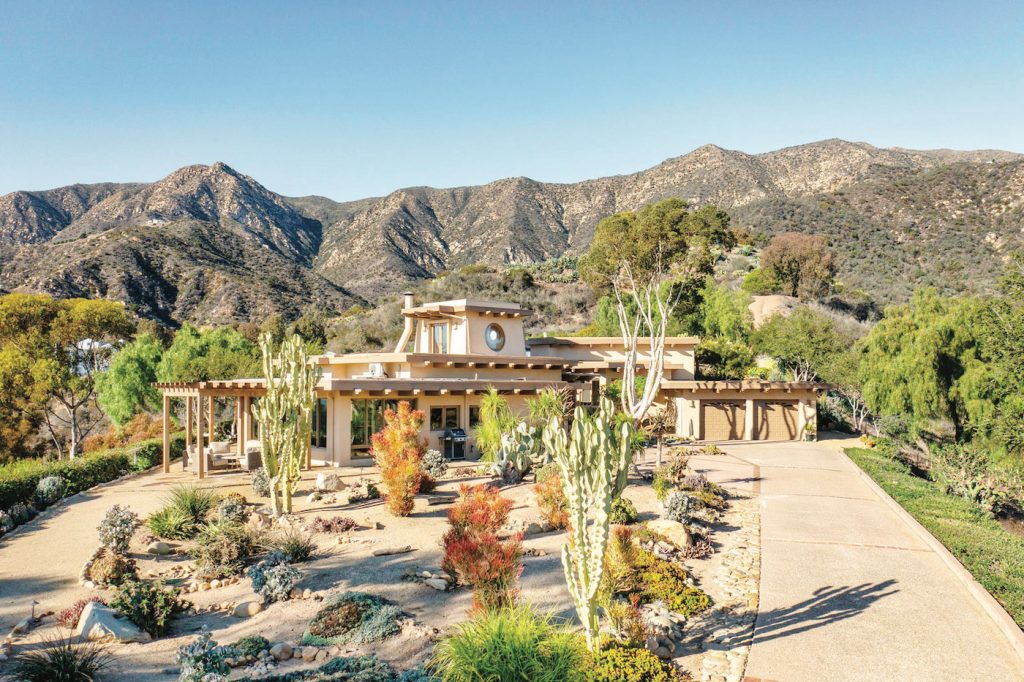 If you like the great outdoors and want to feel as if you are away from it all, the eastern foothills of Montecito bring a lot to the table. From Romero Canyon, Ladera, and Hidden Valley Road to Toro Canyon and north of East Valley Road to the mountains, there are sizable lots, room to roam, and significant estates both old and new. Many of these homes are not in the Montecito school districts and are five or ten minutes from town, but imagine living in say, Topanga Canyon in Los Angeles and needing to commute to your office dozens of miles away. Here you can have your rural cake and eat your city too and not lose hours driving to and fro. Prices in this area run from the $2's for a small home on a side street up to the $10's and above for an estate on multiple acres with views
So, welcome new residents and a hearty, "What are you waiting for?" to those on the fence about moving here. If there is a home on the market (and there are about 40 or so across all price ranges right now to choose from), then there is an opportunity to make a lifelong dream come true: owning a home in Montecito.
Keep Montecito Friendly.
You might also be interested in...