Trash Pickup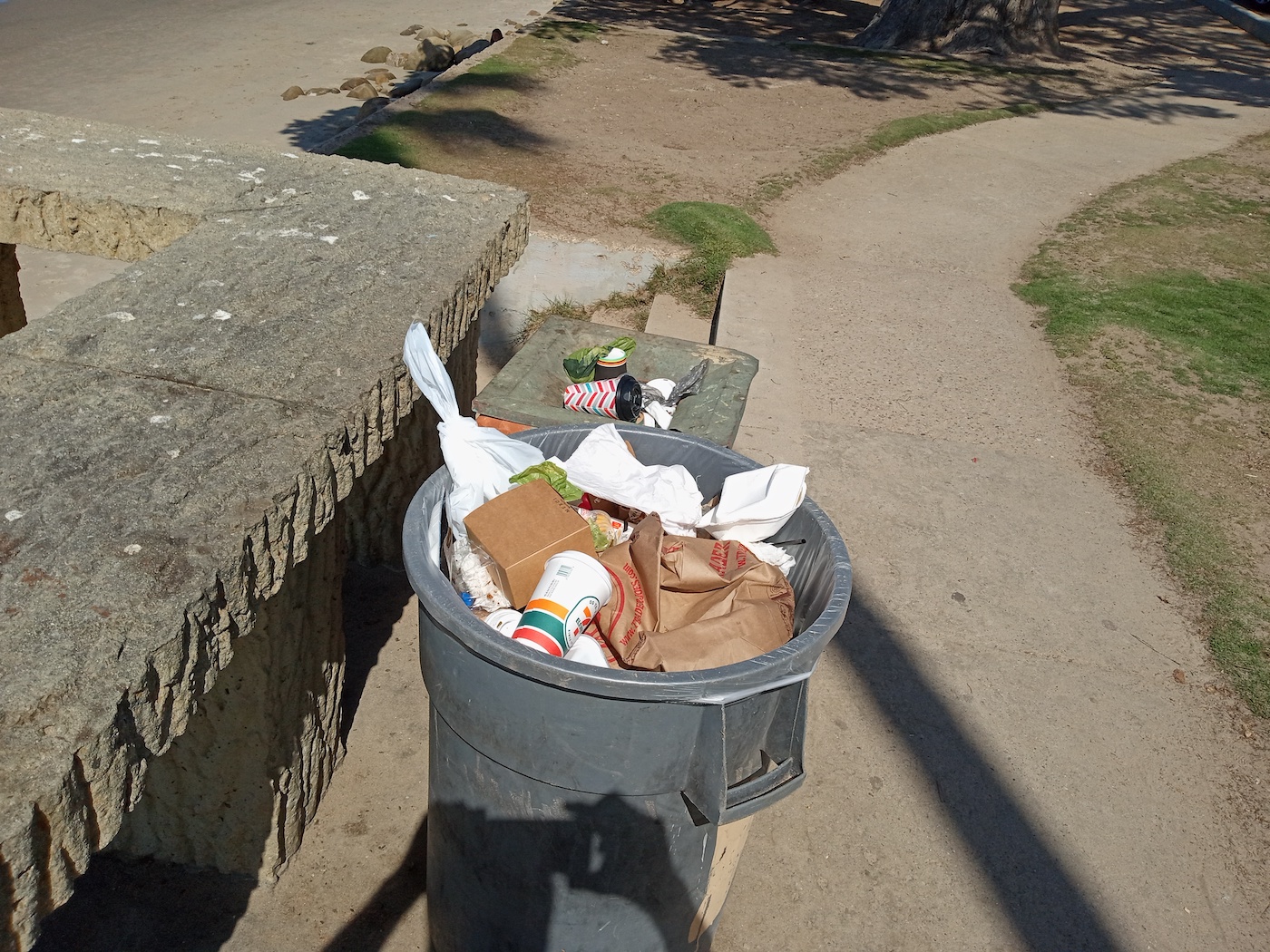 Is the County going to let Channel Drive go to Hades now that the Biltmore is down long term?
Matt McLaughlin
A Laughing Bear
Carlos, The Bear, was doubled over, stomping his paws, with tears rolling down his snout as he roared with laughter. A sneak peek at a yet unpublished tome in the Montecito Journal entitled, Montecito by Michael Cox, in the section Montecito Reads, Chapter 1, got him started and he could not stop! "Hooray," he creaked between growls of laughter, "finally something in the news that is truly entertaining and funny!"
Carlos always enjoyed the MJ, online or in print, especially Richard Mineards' column, Montecito Miscellany, but this was something new. A piece that doesn't take itself too seriously, while poking fun at Montecito family life in general. It had all the markings of a hit.
"Ah well," Carlos thought, as he switched on his Big Screen and tuned to the January 6 hearings with a sigh, "back to reality for now."
Michael Edwards
Unacceptable
Is this acceptable nonviolent protest in Montecito? I wonder if the protesters knew this foundation was designed by Lutah Maria Riggs.
Brian Smitty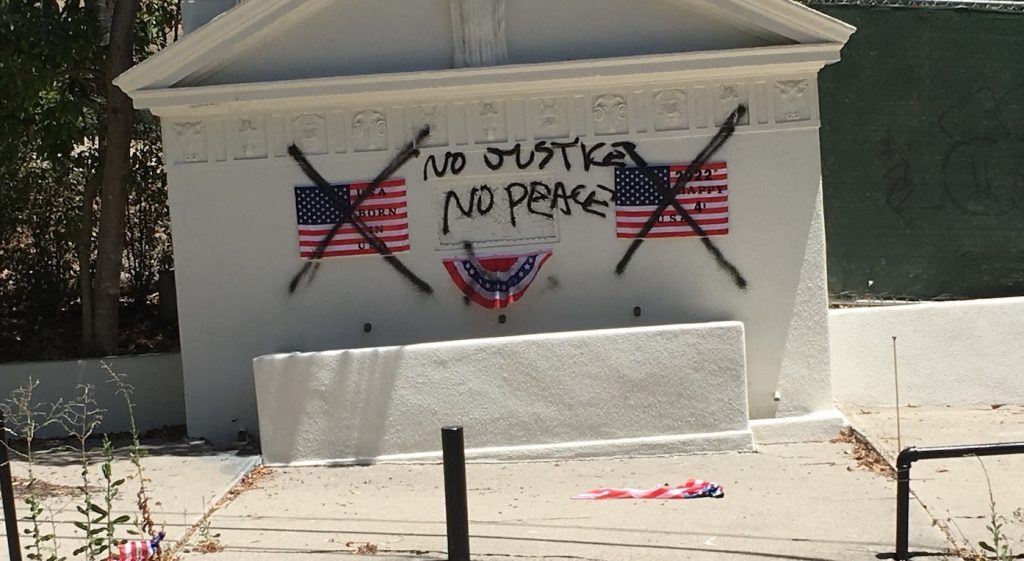 John Brennand
I have so many vivid memories of John.
Every race we ever ran together, in particular the 1985 Paramount 10K where, at age 49, he edged me out by a couple seconds in 32:35. He won 45+. I won 40+. From his obituary in the Independent I read John considered that to be the epitome of his running career, a 32:35 10K (5:15 per mile) at age 49. I'm glad I participated in that race and perhaps incentivized his stellar performance. At 5K, we were side by side and I asked our time. 16:15 he replied.
Great, no more talking I thought.
The 1984 Ventura 25K where John, Marshall Mayte, John Botke, and I passed mile 11 together in 59:55, 11 MPH pace. John was the first one shortly thereafter to break free and finish ahead of our pack.
The 1987(?) Are You Tough Enough relay from Montecito to Santa Ynez. Bob Hubbel, John B, Jim Kornell, and Russell Beste composed the team. John, in sleek attire and reflective aviator glasses, ran the last two legs and, overtaking two younger runners, came from behind to win for our team. I was riding with Bob Hubbel when I saw John pass his younger rival, and nearly punched a hole in the roof of his jeep with awe and jubilation.
In 1985, John and Cally's 50th joint Birthday celebration at the bath house and John's memorable red suspenders.
John's supportive presence at a well-attended celebration for Cally's short-lived recovery from cancer.
John and hundreds of other supporters at Cally's memorial service at All Saints-by-the-Sea.
Happy Thanksgivings in the 1990s at Brennand's with my Dad.
Quite an experience to watch people age and decline while experiencing that privilege myself. From strong and vigorous to stiff and fatigued. Ageless to aged. Invincible to frail. Confident to unsteady.
I've never appreciated or admired anyone more in my life than John Brennand.
Rest In Peace John, reunited with your first love, Cally.
Steve Close
You might also be interested in...