Come to the Cabaret… With an Open Mind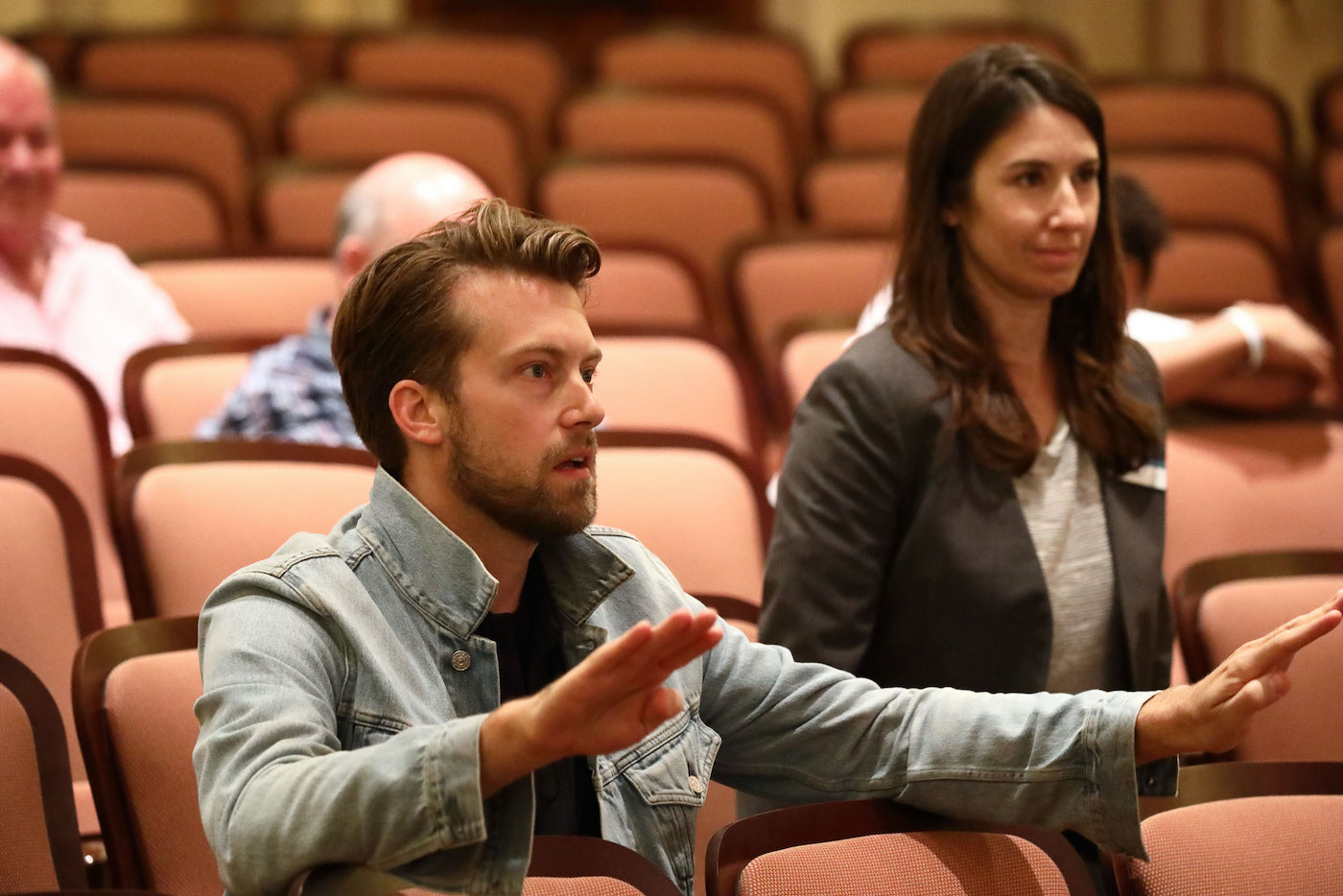 Don't walk into the Music Academy's Cabaret at Hahn Hall next Thursday, July 28, expecting to see a knockoff of the 1966 Kander and Ebb Broadway musical or Bob Fosse's 50-year-old film adaptation. While both are set in Berlin's cabaret culture during the Weimar Republic, the Academy event is an originally devised cabaret with a novel story meant to transport audiences to 1922 while employing Hahn Hall's 2022 upgrades of enhanced video and lighting technology. 
Which means it's right in line with the values of James Darrah, the now five-year MA veteran whose new title of Creative Producer of Special Projects fits his endlessly inventive mind and desire to continue to push the Academy's vocal institute into innovative concepts.
"We're using all this upgraded technology to present music that's a century old but mostly unfamiliar as a way to examine what the currents between those two things could be, and how to dramatically and visually own them," Darrah explained. "The idea is to integrate design and video projection and even some live green screen into these 100-year-old songs while having the fellows focus on devising original characters."
The concept allows the 20 vocal studio singers, who last weekend delivered two fully-staged performances of Tchaikovsky's opera Eugene Onegin at the Granada, to concentrate on being creative and collaborative while immersing themselves in an intimate cabaret in a much smaller hall.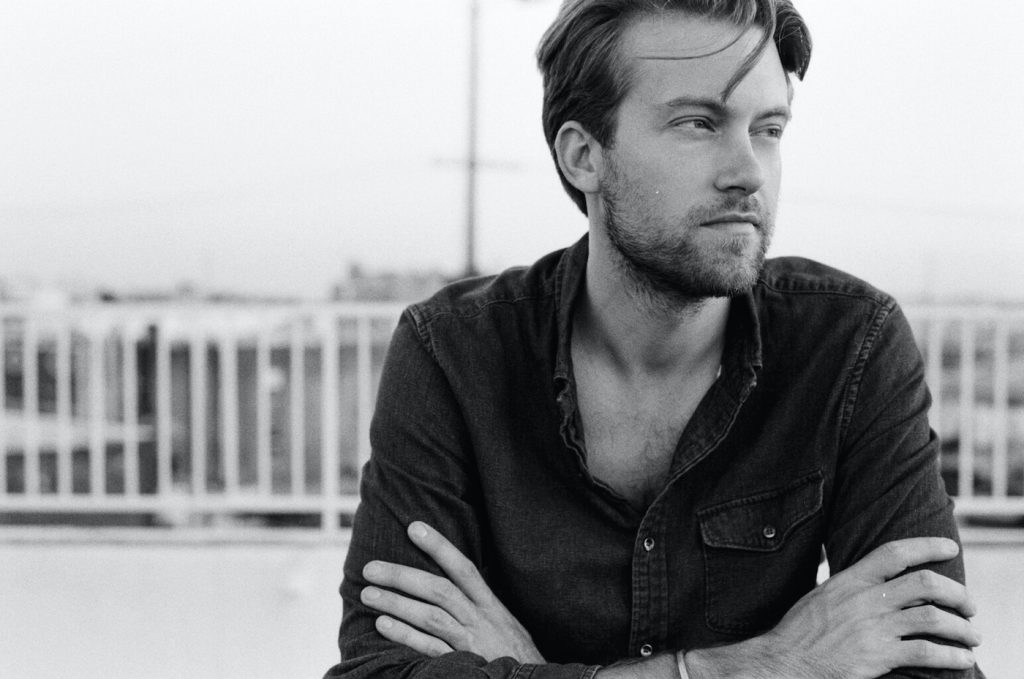 "We're using period costumes and playing with gender in the way that they did back then," Darrah said. "The singers are learning that style of music, but we're looking at the charged political message and layered nuances in that period of time in a country that committed massive war atrocities only a few years later. How can we connect that to our current world?"
While Darrah has already devised the loose plot of the cabaret, and Craig Terry, the Met Opera-trained music director who holds the same position at Lyric Opera of Chicago, has selected the songs, the fellows are charged with collaboratively finding their own way into their roles beyond vocal technique.
"What archetypes could we invent for that time period? How can the fellows feel connected to the song, to the message of the text? How do they create a character that can sell that text, what persona do you need and how do we build fictitious characters in a rehearsal process so that they feel real?" Darrah said. "Those are experiences opera singers don't often have because they're usually assigned roles that have a long precedent of performance practice from many different interpreters. I really want that to be part of the training here."
Even more daringly, Darrah is spearheading putting the production together in less than 10 days, a necessity of his busy schedule as well as intentional structuring to quickly create the clear container.
"You can always spend more time on a show, but I wanted the urgency of it to drive decision-making," he said. "It will feel spontaneous because the singers don't get to languish over the songs and learn them to death. That current of having just made this is appropriate to cabaret, and truthful to a lot of this music."
The Cabaret aligns with the goals of the Academy's increased focus on its Innovation Institute in recognition that today's young artists will likely need to generate some of their own projects and have ideas of how to move them forward, which Darrah has been championing throughout his career.
"I don't have a lot of interest in recreating historical performances like museum pieces," he said. "Traditionally-minded singers locked in a room, learning an old score to do it perfectly is not gonna yield a career. It's not sustainable, especially post-COVID. Artists need to be making bold choices in what amounts to a balancing act. I want to be part of training the next generation of singers to think that way."
Upcoming@MA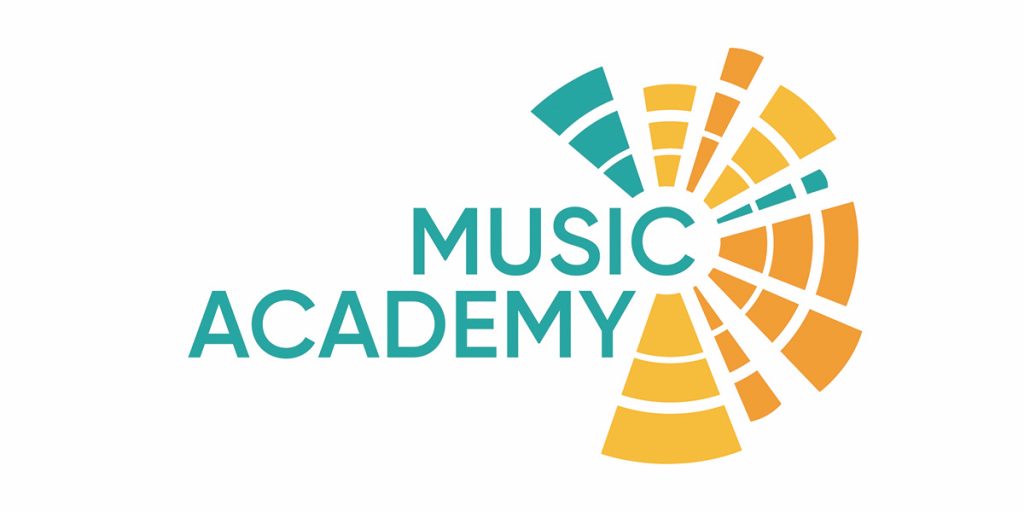 With just two weeks left in the summer festival after this weekend, things are heating up just as the weather does the same – witness the two Chamber Night performances in six days. Ticket demand might also rise as the Music Academy has re-instituted its face mask requirements for the audience for all events.
Thursday, July 21: Tonight's entry in the new for '22 Chamber Nights series that calls for full-length performances from self-selected fellows who have been coached by faculty artists is an interesting one, as there are two vocal works (Andy Akiho's ultra-modern "NO one To kNOW one" and Schubert's "Auf dem Strom, Op. Posth. 119, D. 943")alternating with two instrumentals (Oskar Böhme's "Brass Sextet in E-flat Minor, Op. 30," and Shostakovich's "Piano Quintet in G Minor, Op. 57"), representing two classic works and two newer ones. Enjoy complimentary wine courtesy of Montgomery Vineyard while you listen and contemplate. (7:30 pm; Lehmann Hall; free-$40)
Friday, July 22: The first Fast Pitch Competition to take place in person invites the fellows to pitch their most innovative entrepreneurial ideas, from pedagogical to research to performance and beyond. It's a chance for the young musicians to develop and share ideas for new ventures poised to advance the classical music ecosystem. Each of the 10 finalists has already earned a $1,000 award, with an additional $5,000 grand prize on the line. Among the adjudicators is Patrick Spence, the 10-year tenured CEO of Santa Barbara-based Sonos, who knows a thing or two about innovation in the area of audio. (3:30 pm; Lehmann; free)… Tonight's Picnic Concert is the first of its kind in the program's long history, as it features seven selections from composer-in-residence Nico Muhly's The Bell Étudessolo piano pieces, including one world and five West Coast premieres, plus a "Teacher-Student" portion with Muhly joining one of the fellows. Four more works from other composers round out the evening. (7:30 pm; Hahn Hall; free-$40)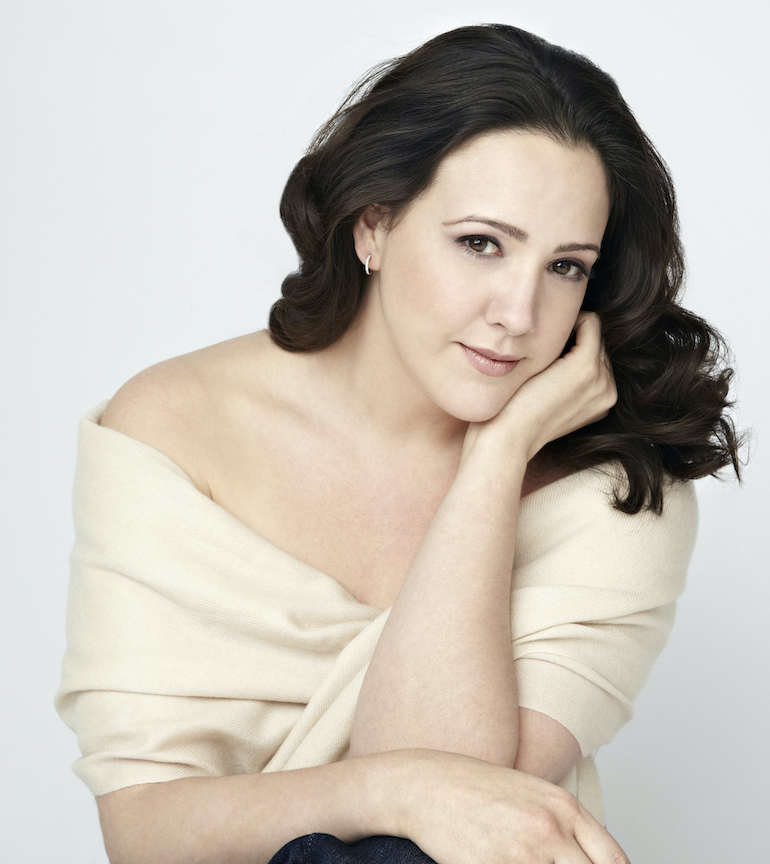 Saturday, July 23: The annual Sing! Children's Chorus concert gets its biggest exposure yet: an evening showcase on a Saturday night. Perhaps it has something to do with Sing! joining forces with Young People's Chorus of New York City national choristers from across the country, led by founder/artistic director Francisco J. Núñez, a 2011 MacArthur Fellow and Musical America's 2018 Educator of the Year. The concert of "Music of the Americas" boasts an eclectic mix of world, new, romantic, classical, and theatre music. (7:30 pm; Hahn Hall; free)
Monday, July 25: Soprano Susanna Phillips, the Music Academy alumna who first matriculated at Miraflores in 2002, two years after John Churchwell joined the vocal piano faculty, performs a recital with her former teacher encompassing 15 wide-ranging art songs for the pair to interpret. It's a great chance to hear the star of the Met do what drove The New York Times to declare "Her voice can lift phrases with penetrating sound and deep richness." (7:30 pm; Hahn Hall; free-$55)
Tuesday, July 26: A Mozart Divertimento, Carl Nielsen's Wind Quintet and Anton Arensky's "String Quartet No. 2 in A Minor, Op. 35," is what you'll hear when the latest pairing of faculty artists with select instrumental fellows in the series known as X2 hits the stage in downtown Santa Barbara. (7:30 pm; Lobero Theatre; free-$55)
Wednesday, July 27: The second Chamber Nights concert serving as bookends to the week's events could hardly contrast more with the opener, as all the works the fellows will perform in the informal atmosphere on campus are familiar to those who love the repertoire: Bartok's Contrasts, Prokofiev's "Quintet in G Minor, Op. 39," and Brahms' "Horn Trio in E-flat Major, Op. 40," which will all be heard in their entirety as you sip complimentary wine. (7:30 pm; Lehmann Hall; free-$40)
You might also be interested in...