Ultimate Chardonnay New Greg Brewer Release Marks Evolution of 'diatom' Label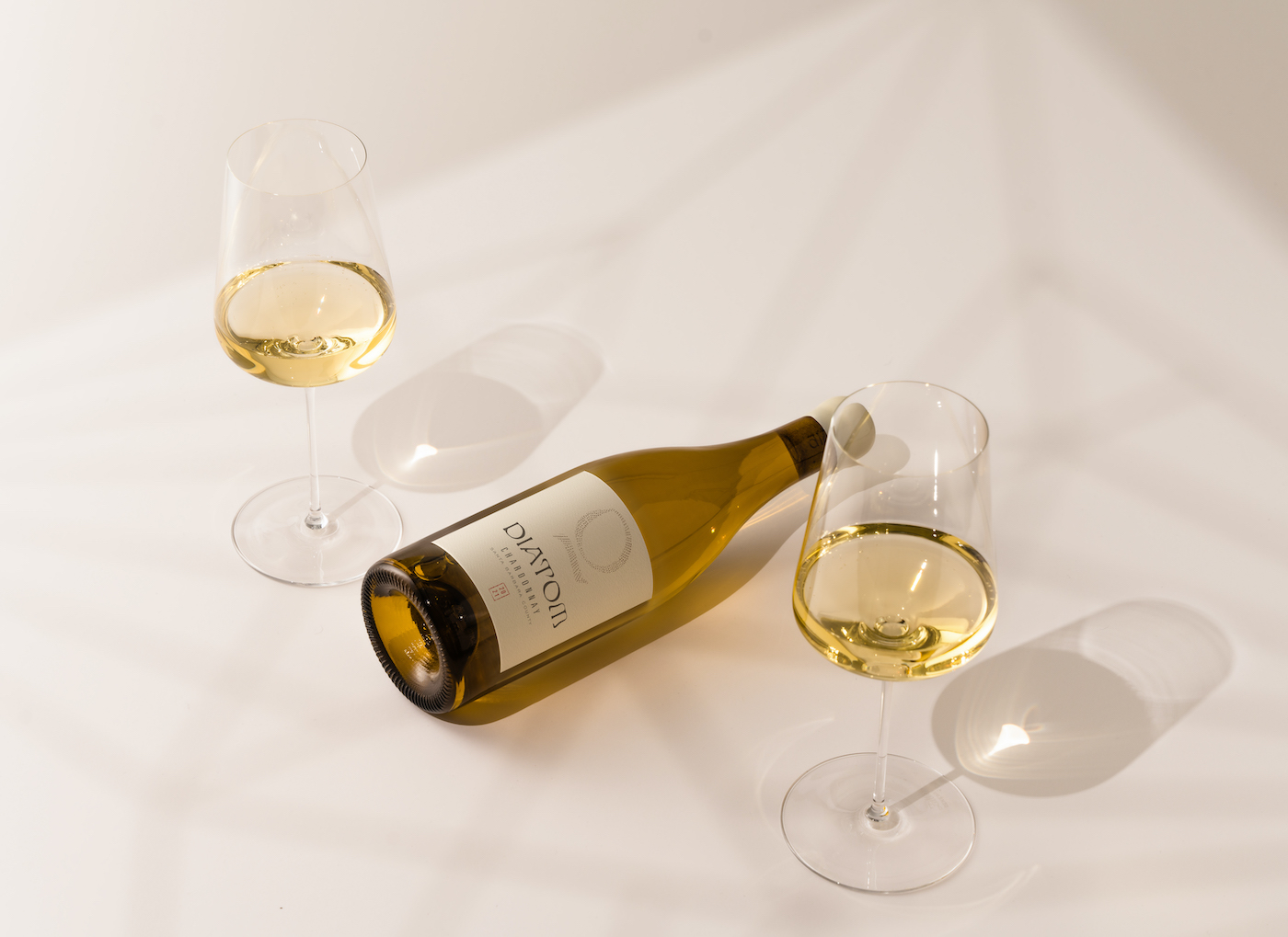 "Diatom has been very positively disruptive in the marketplace since its inception," says winemaker Greg Brewer, "because it blurs the lines with regards to style and grape variety."
Indeed, 'diatom' (capitalization rule ignored by design), a limited-production chardonnay-only label that Brewer launched in 2005, has always been a fan favorite. Describing its fan base as a cult following is not a huge stretch. But its latest release – the 2021 'diatom' Santa Barbara County Chardonnay ($27) – certainly signals an exciting evolution for this boutique brand.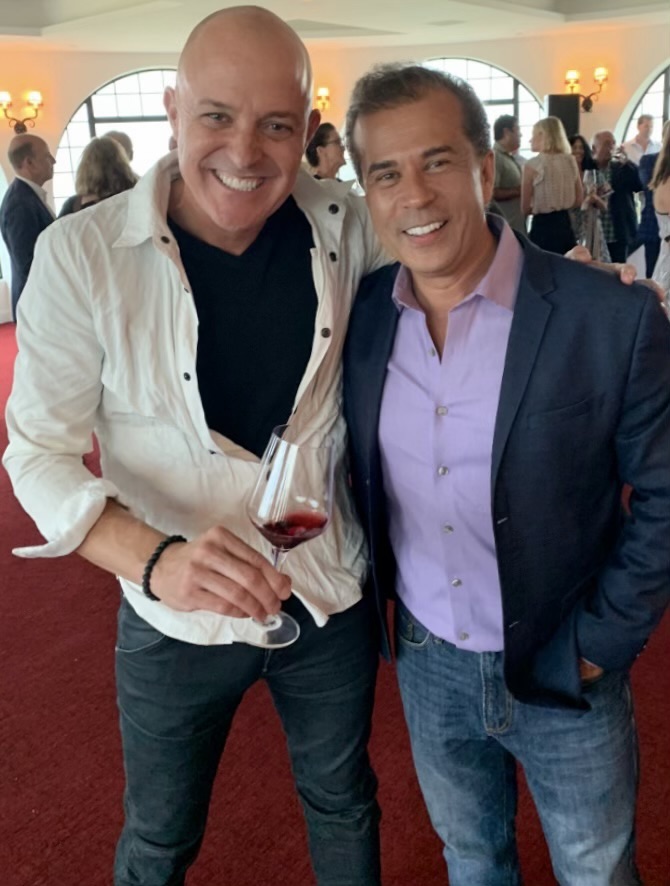 In the beginning, 'diatom' was Brewer's vehicle to explore the white Burgundian grape's terroir-driven potential. Vineyard designations spotlighted prominent growing sites. Each vintage was memorialized through various bottlings. And the price point – right around $50 – signified that this was a serious chardonnay for serious oenophiles.
Brewer tells me that his autonomy remained untouched when his body of work became part of the Jackson Family of wines in 2017. Aside from 'diatom,' that includes, most notably, the revered Brewer-Clifton label, as well as Ex Post Facto, a project focused on syrah. But the marriage opened up new creative lines for Brewer, including access to more grape-growing sites, and a chance to retool his viticultural passion projects.
Today, 'diatom' is "a singular wine," says Brewer – only one estate chardonnay made and released each year. It's a 50-50 blend of fruit from two Jackson Family properties in Los Alamos, Bar-M, planted in 1997, and Mission Hills, developed just a few years ago. Both vineyards are SIP-certified.
"Chardonnay in Los Alamos has always been epic – Clendenen and Tolmach made their first wines there in 1982," says the winemaker, tipping his hat to two of his prolific predecessors, who launched labels like Au Bon Climat and Ojai Vineyard. The two vineyards are endowed with "beautiful sandy soils and big swings in temperature – cold nights and warm enough days to get grapes plenty ripe," he adds. "It's dreamy."
Fruit from these vineyards is a major component in Kendall-Jackson's popular big market chardonnay.
The 2021 chard, in a fascinating way, is a study in dualism. It is rich, curvy, and luxurious, "like tuna belly or salmon belly –the fatty part of the fish," says Brewer. But, simultaneously, the wine appears clean, lean, and fresh – "acidified," in Brewer's words.
"Sometimes," he continues, "when you serve this wine, chardonnay doesn't even come up. Sancerre comes up, albariño comes up, sometimes pinot grigio, even grüner veltliner."
The wine was fermented at very low temps inside small stainless steel tanks. Malolactic fermentation, the process that gives buttery chardonnay its rounded, buxom mouth feel, was blocked. And the wine was bottled young: the grapes were harvested in November of 2021 and the wine was bottled in early February.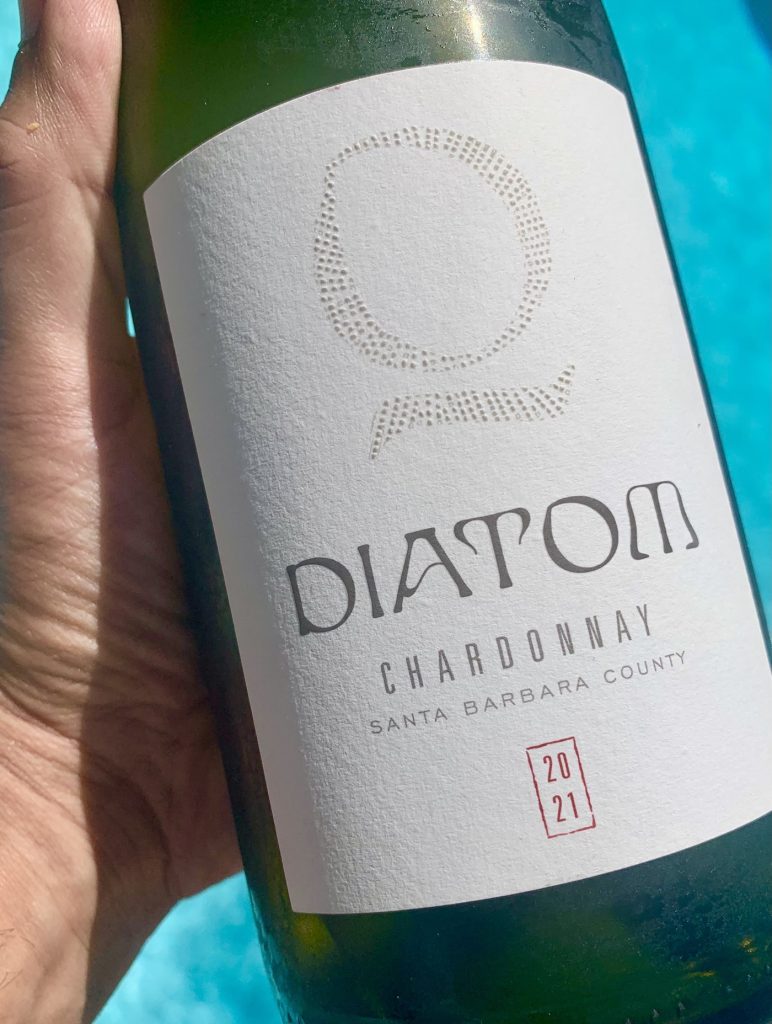 "So it's very raw, like fish right off the boat that's sliced on the spot and taken straight to Arigato, and plated," Brewer says, referencing the popular downtown Santa Barbara sushi restaurant. "It's immediate, primitive. A wine captured before it becomes something else.
"But there's also richness of fruit, which the wine needs for balance. Otherwise, the frequency is too high, like a piccolo played with the treble cranked. You need that bass – the fattiness on the palate – because the rest of the approach to making this wine is very subtractive."
The duality in 'diatom' does mean having to find new ways to communicate not only with consumers, but with wine buyers and restaurateurs. "I encourage them all the time – emphasize the fact that this wine delivers from all sides," Brewer tells me. "Don't be fettered by just putting this in the 'unoaked chard category," I say. "It's too limiting."
When it comes to the vilified journey that is 'diatom,' then, chardonnay is the only obvious choice. "I love the transparency of chardonnay," continues Brewer. "Neutrality – it's a weird word, but in this regard, that's what allows other components of this grape to shine through. Chardonnay is quiet enough to enable oceanic, salty things to come across. Like a black canvas – with no paint on it, you can actually see the texture of the canvas."
For 'diatom', "it was always going to be chardonnay," he adds.
"If there was one grape that I was ever limited to, I'd pick chardonnay in a heartbeat."
One more thing that "turns me on," as Brewer puts it, is its new price point. At $27 – you can find it for several dollars less on certain large store shelves – 'diatom' is easily one of the very best wine values in all of Santa Barbara County, if not California. Among the perks of his partnership with Jackson Family Wines is Brewer's ability to make a high-end wine that is so competitively priced. "The hands-on work here is so intense," he says, acknowledging his small production team, which includes his wife, Casa Dumetz winemaker Sonja Magdevski, and assistant Domingo Apolinar. "But I think of how this [price tag] helps people get into wine. It's enjoyed, it's consumed, it's versatile, it flows. And I'm very prideful of that." Find out more at bygregbrewer.com. Cheers!  
You might also be interested in...