Steve Binder in the Year of Elvis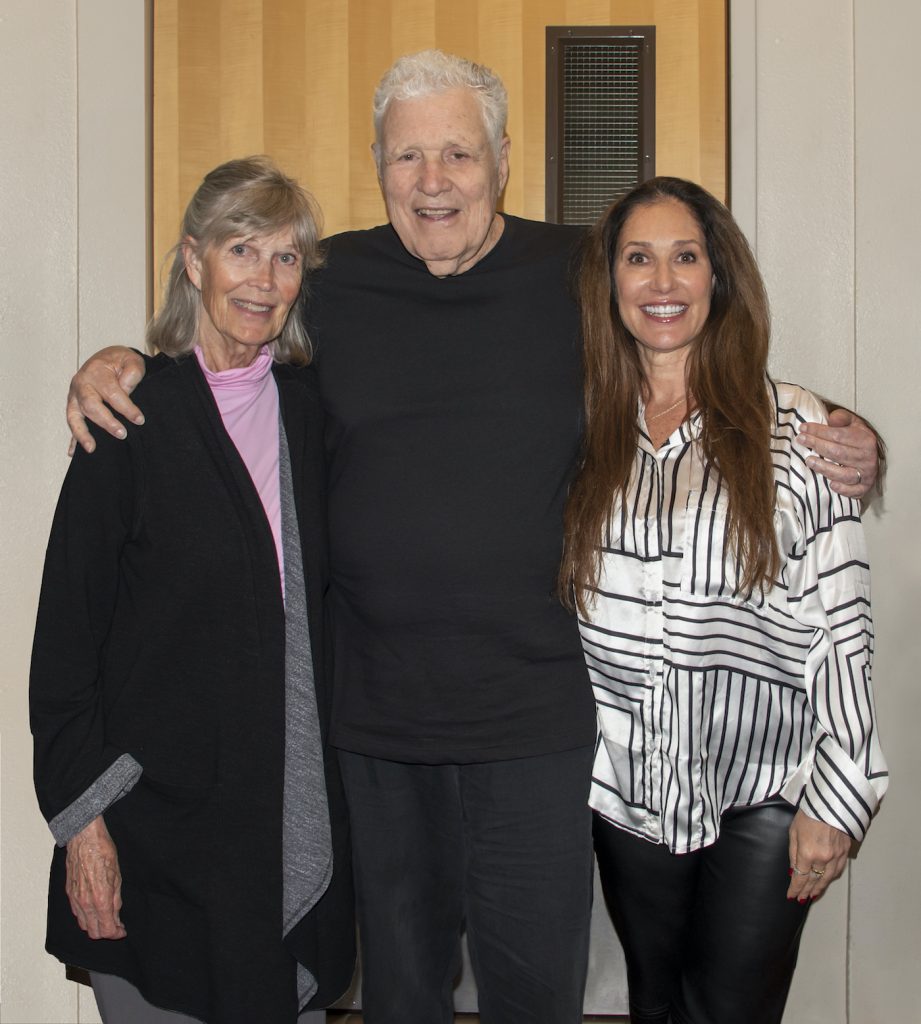 In 2022, Elvis has once again become a larger-than-life phenomenon, crowned thus via a June 24th release of Baz Luhrmann's film, Elvis, a biopic movie focusing on that illusive twist of fate: Elvis's relationship with his business manager Col. Tom Parker. Luhrmann knew better than to do the film without consulting the actual people who were in Elvis's close family circle, the TV/Film industry producers-directors and recording magnets, starting with Priscilla Presley and her children. With a 12-minute standing ovation at Cannes, the rest is clearly elvistory.
After his quick rise to fame under the Colonel, Elvis suffered a serious lull in popularity and hadn't produced any records for a few years. The saving grace to his career was the legendary 1968 TV Comeback Special and corresponding record album directed and produced by Steve Binder.
Last Binder and I talked, it was January 2021 during the lockdown, where he shared that Luhrmann was working on the next Elvis biopic, and called him to provide content on the '68 Special, and to be the adviser of the actor portraying Binder in the film – Dacre Montgomery. The caveat was Binder had just done a soft release of his autobiographic book on making the '68 Special, which Luhrmann asked him to pull back from the shelves until the movie was released this year to promote at the same time.
Needless to say, Binder's phone is ringing off the hook with requests for interviews, and his book signings selling as fast as the movie tickets! When I called to congratulate him, he was getting ready for a Zoom interview with a TV/radio station in Ireland. He invited me to a Museum of Ventura County event with himself and renowned author, journalist, and investigative reporter Ivor Davis, and promptly put me on his guest list!
There, I met him in the green room with his wife, Sharon, and daughter Romy Binder Harding for a quick hello and photo before the gig.
The event sold out live and via international simulcast. Davis queried him about how he got started as a director, the highlights of his career, and then down to the gritty on Elvis. At age 90, Binder's candor and smile had the audience in hand to re-live these moments with him. The budget for the '68 Special was $450K compared to Luhrmann's $85 million. How did it feel to watch himself being portrayed in the film? – "Surreal! My family is excited, I'm still processing it. One thing is I never smoked cigarettes, so Luhrmann took some license there."
Key reveals from Binder about working one-on-one with Elvis: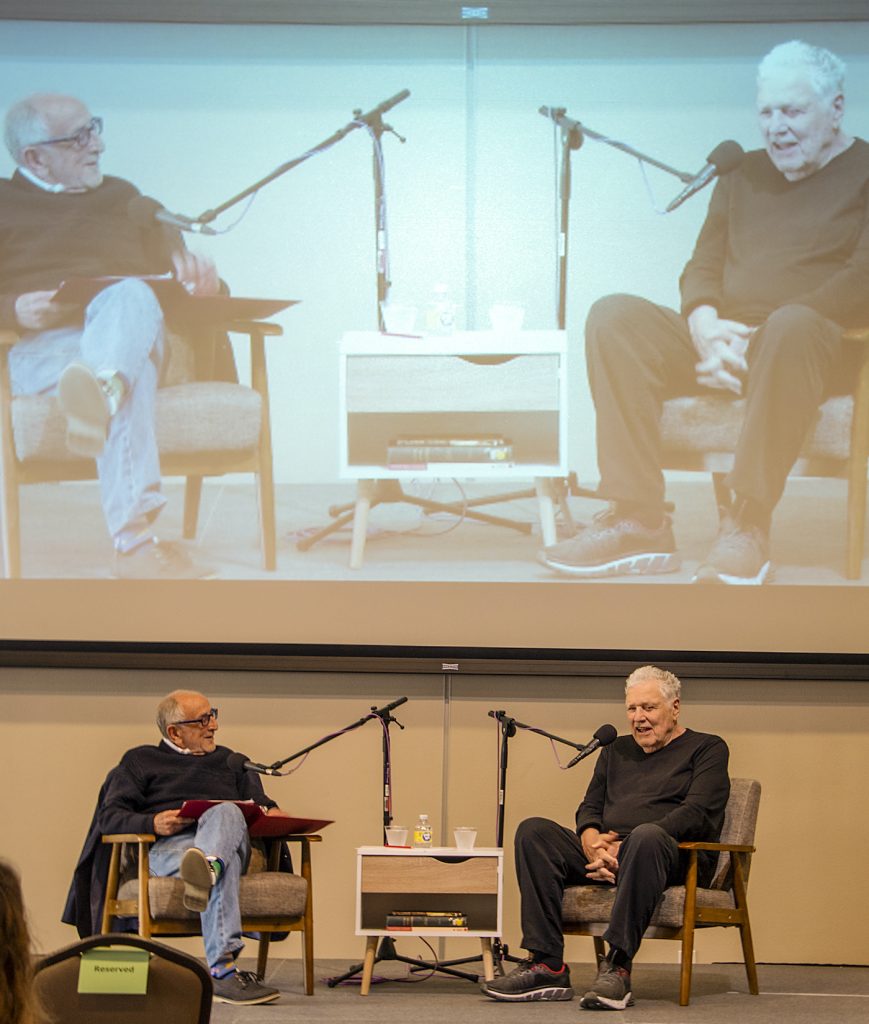 – "Elvis was a huge fan of Marlon Brando and had a photo he showed me from The Wild Ones. So, I asked the costume designer Bill Belew to make Elvis a custom designed black leather outfit for the Special and it became his signature piece. He wore it during the improv section, causing him to sweat but the audience went crazy for it."
– "Elvis never went to college, but he was extremely well-read and would talk about how the U.S. was out of control after RFK was assassinated."
– "Elvis had lost faith in himself. The purpose of the Special was to make him rediscover himself. It was a team effort. There probably wouldn't have been anything new from Elvis after 1968 if there was no Billy Goldenberg conducting and arranging the NBC '68 Special with the greatest West Coast musicians: The Wrecking Crew; writers Allan Blye and Chris Bearde; art director Gene McAvoy; choral director Walter Earl Brown, who wrote "If I Can Dream"; the famous leather outfit and other outfits by costume designer Bill Belew; choreographers Claude Thompson and Jaime Rogers; and the entire NBC technical crew!"
– "We bonded as human beings. His approach to life was always humorous and entertaining. When I worked with him, he was free of drugs and alcohol and in great shape. He died from boredom not drugs. After we did the Special, he said he never wanted to sing a song he did not believe in, he wanted to do new things, to travel the world and meet his fans. But the Col. would not let him and tied him to Las Vegas. To me, it was a tragedy; he had so much to live for."
The interview concluded with a book signing, photo ops, and advice from this sage:
"Whatever you do in life, do it with passion." – Steve Binder
411: Steve Binder is one of the founding creative minds of film and TV music programs with racially and ethnically diverse casts. He is best known as the director of the T.A.M.I. Show, Elvis Presley's '68 Comeback Special, Harry Belafonte with Petula Clark, and Diana Ross Live in Central Park.
Steve's book, Elvis '68 Comeback: The Story Behind the Special, is available on Amazon.
You might also be interested in...