A Rotten Spectacular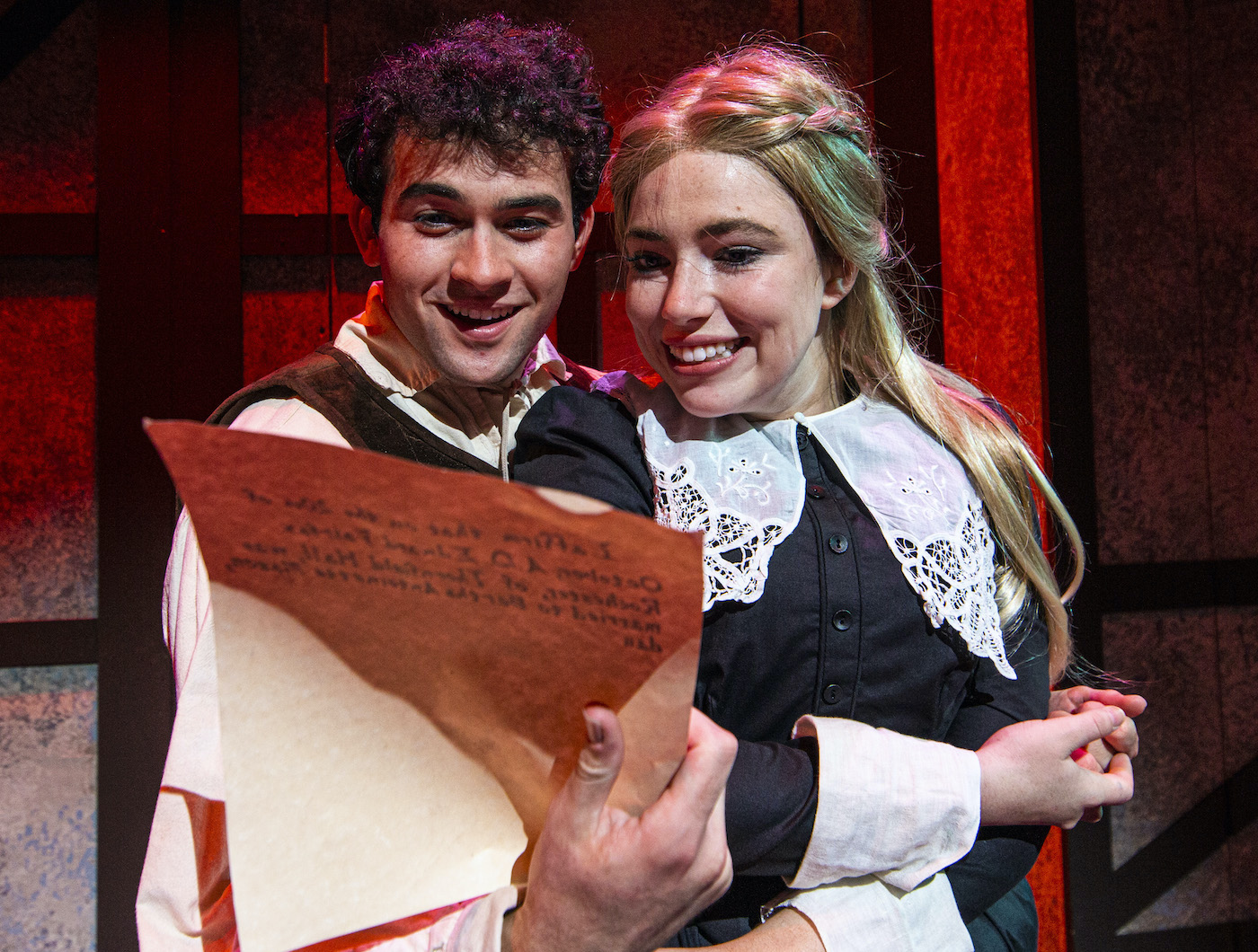 If campy and clever is your path to pleasure – at least in the theater – you can do no better than the mirth-making musical Something Rotten. The show, which earned 10 Tony nominations on Broadway just five years ago, takes place in the 1590s when the theatrically-minded Nick Bottom, whose lot is a lot less lustrous than his contemporary William Shakespeare, is looking for a leg up and winds up creating the world's first musical.
A plethora of puns and wellsprings of wordplay featuring famous lines by the Bard are mashed up with anachronistic snippets of songs from nearly every important Broadway musical since 1950, from Guys and Dolls, Annie, The Sound of Music,and Fiddler on the Roof to A Chorus Line, Evita, Rent,and The Lion King, providing extra pleasure to lovers of both genres, as only Les Misérables gets mentioned by name. But you don't have to even recognize any of that to appreciate Rotten's joyous journey.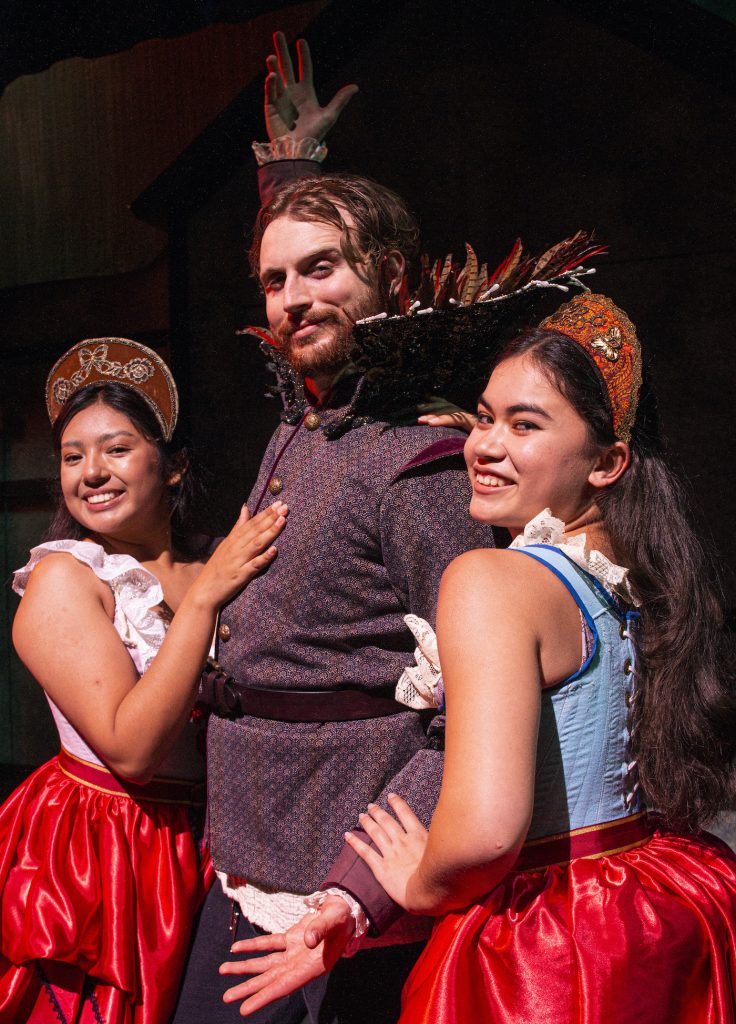 "A deep familiarity with Hamlet and an encyclopedic knowledge of musicals lets you get every last joke," said Katie Laris, who is directing SBCC Theatre Group's production of Something Rotten that launches this weekend. But even if you know none of that stuff, "You'll still enjoy all the singing and dancing and the production numbers."
Anyway, everything goes by so fast that even those who saw Rotten in its area premiere this winter via Lights Up! may want to revisit the ribald revelry – not to mention experiencing it with a huge cast of largely veteran professionals portraying the roles, all 28 of them, representing one of the largest casts in SBCCTG history.
That includes Rod Lathim, who nowadays mostly eschews onstage work in favor of producing, in an art-imitating-life portrayal of Nostradamus, the psychic who shoves protagonist Nick Bottom (played by versatile PCPA-trained actor Nicholis Sheley) toward writing a musical to outflank Shakespeare, although he gets the title, ahem, egg-sactly wrong.
The humor is rampant – "It's one of those rare scripts that made me laugh out loud when I read it," Laris said – but so is the heart, with light lessons on gender equality, humility, and authenticity. "It's easy to get lost in the spectacular musical numbers, but there's a really sweet message, and core takeaways about having a sense of integrity and being true to thine own self… The musical also epitomizes the concept of theater as a big tent."
Still, the cleverness of the play within a play within a play is what inspired this writer to open a Broadway musical channel on Spotify and re-watch Shakespeare in Love after the Lights Up! show. I can't wait to see it again.
You might also be interested in...