A Crescendo of Dance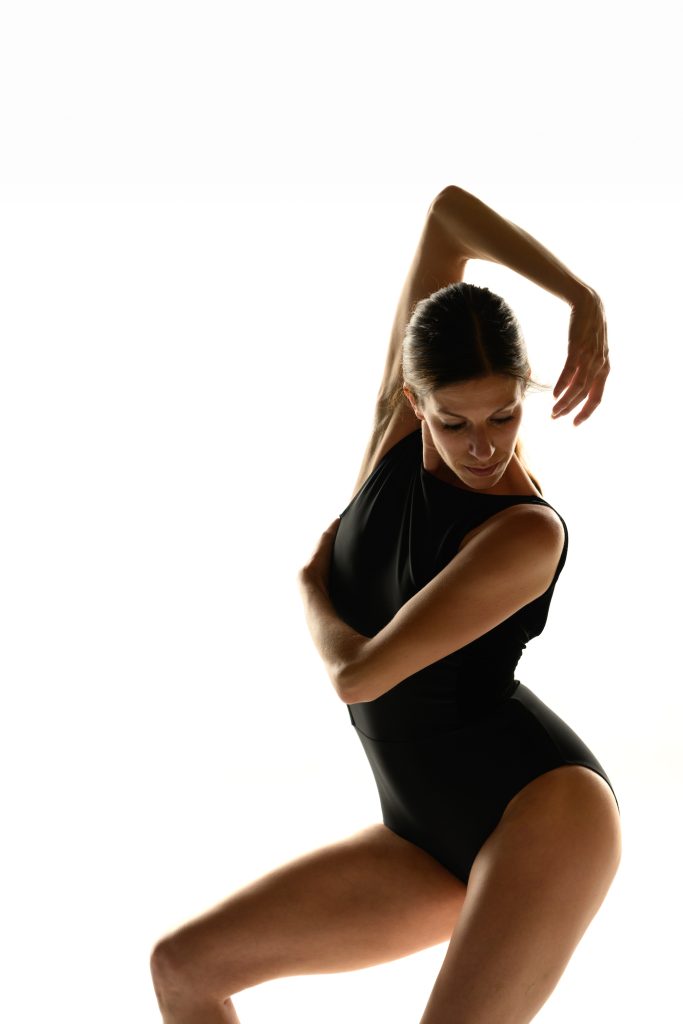 Arianna Hartanov, who moved to Santa Barbara to join State Street Ballet (SSB) in 2016, has danced lead roles in the company's productions of Sleeping Beauty and The Nutcracker, among others. But ballet isn't her only bailiwick.
As a choreographer for SSB's Evenings and Modern Masters events, she indulged her contemporary side back in 2019 before COVID caused the closing down of the company's creations. Now, after joining Selah Dance Collective after a chance meeting with founder Meredith Cabaniss Ventura in 2020 and a promotion to Assistant Director last year, Hartanov's choreography and dance performances are the heart of Selah's concerts at Center Stage this weekend.
Hartanov has created three works for peers at SSB and Selah, including her own take on Ravel's Bolero plus Take it as You Will set to a Bach work performed by Yo-Yo Ma, and Night Out, boasting a swing-inspired score from Ellington, Santana, Yehudi Menuhin and others. The nature of making work to the wildly divergent scores was precisely the idea.
"I'm very music driven, and when I hear something I like, it spurs me into creation," Hartanov said, who said her motivation in having danced since an early age also informs her choreography. "Dancing has always been pure enjoyment and expression, and choreography extends that curiosity of movement, of what we could do with our bodies and how it relates to music."
That relationship is explored in Hartanov's Bolero, which has its 16 dancers exploring movement to the subtle and persistent rhythm of the piece.
"It's a visual representation of how the music sounds and feels to me," she explained. "I'm just responding to the building of chaos, the constant crescendo, and the relief at the end of it with the movement, the lighting, everything to mimic that effect… So I'd love it if the audience sees the music even more than hearing it."
Take it as You Will features seven dancers – including Leila Drake Fossek, who retired a few years ago as SSB's principal to work in administration and recently returned to the stage in a previous Selah show – separated into two duos and a trio arranged in a way that Hartanov said could be viewed as three different pieces happening simultaneously on stage.
"They don't really interact with one another, which ended up representing how we can go through the world and pass by others all day but have no relationship with them, nor interact with most of the people around us," said Hartanov, adding that the title carries a measure of irony. "It's my most dramatic work and however the piece makes you feel, it's right. It's designed to be seen from any light, any perspective, however you need to see it."
Night Out, Hartanov said, is exactly what it sounds like: a fun night out dancing with friends, cheering each other on, and encouraging a sense of liveliness in the dancers and the audience alike. "I have had almost no experience creating for partnering, and I wanted to explore the different ways and how far I could take it," she said. "That was just one way of getting out of my comfort zone and just be inspired by the music in creating these pieces."
What does tie the works together is Hartanov's own broad dance background that covers a breadth of styles beyond ballet, from jazz to ballroom, to hip hop and modern contemporary. "It's been such a joy to create," she said.
Hartanov will also appear in two of the other three pieces performed at Center Stage, including a revival of Cabaniss Ventura's Rogue Planets interpreted by the current company, and Invincible Summer, one of two solo pieces by local choreographer Weslie Ching. The other as yet to be re-titled work also features Fossek.
Hartanov said while it appears that the performances are all about Arianna, it wasn't originally intended that way. "It turned into something like that, though I hope the focus can be on my dancers for the pieces I created."
Bolero will show July 1 at 7:30 pm, and July 2 at 2 pm & 7:30 pm. For tickets and more info, visit centerstagetheater.org or call (805) 963-0408.
You might also be interested in...