Special News Edition: Laura B. Whitmore and Annual NAMM Report
Launching the Women's International Music Network (WiMN) 12 years ago to create a support system for women in the Music Industry (MI), and the She Rocks Awards in 2012, Laura B. Whitmore believes we have a lot more to do to level the playing field. "We are making progress by asking the difficult questions and having open discussions, like our Diversity Panel with the Women of NAMM. I always say I hope that everything becomes obsolete so that there doesn't need to be a She Rocks Awards or the WiMN because we are all just amazing people doing amazing work and helping each other," she explained. These points are detailed further in our interview below, followed by my brief on the 2022 NAMM (National Association of Music Merchants).
Q. What were your key points from WiMN's Panel on Diversity at NAMM 2022?
A. In the last year or so we've had a lot of inquiries at the WiMN about helping companies navigate both internal and external diversity: Like how do we make our employee base more diverse? How do we talk to diverse audiences? What do we need to know? What programs can we implement and what are the pitfalls? The panel came from that, where we could have a more in-depth conversation and document it.
Dr. Kristal Walker, Vice President of Wellbeing at Sweetwater and CPTM Thought Leader, is so incredible and inspiring. She gets the idea that you can't just bring in a person that's female or of color and say you're diverse. There are issues around their culture, point of reference, and background that have to be integrated as well. We built the panel around Walker with Leslie Gaston-Bird CAS, AMPS, MPSE, Owner of Mix Messiah Productions, and Crystal Morris Founder/CEO/President of Gator Cases and co-founder Women of NAMM (WON). Gaston-Bird approaches diversity from an analytical view, asking what's the research and data, how do we actually know what's happening, and moving forward from here. It was live from NAMM and is on the WiMN YouTube Channel.
When we reach out to people with the She Rocks Awards, it is a fun focal point that opens the door for these conversations. Our whole point is, how do we make it easier for people to step forward and say yes, I want to embrace that idea and can you help me. Sometimes I feel like here I am, this white middle-aged woman, should I be a spokesperson for diversity, but I also feel if I can make these conversations happen, why shouldn't I step forward?
What area do you want to shine a light on?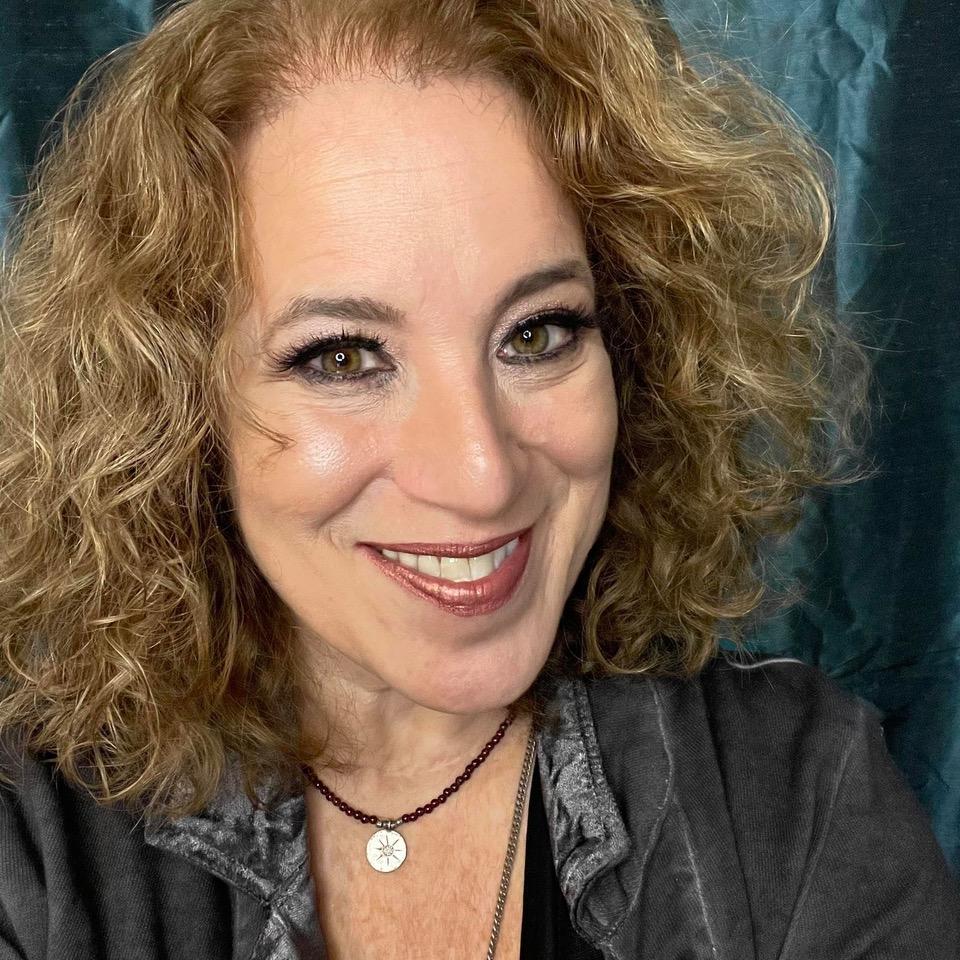 When I started the She Rocks Awards 10 years ago, I didn't have a plan for it; my goal was to just start that conversation. It's an insane amount of work done by three of us, Bonnie Gallanter, Myki Angeline, and me. It continues to be a huge challenge to do it, get people excited, and support it. I want people to know it's not just an awards event, or a nice party, it's about everything else around it – to continue to grow support and visibility. People ask me all the time what they can do! I want people to know we need help, to come to us and say we can do this for you. I love that there are so many who volunteer. Everybody at every level is so helpful. It's not just you're helping me, it's for the conglomerate of women out there! Everybody has something to contribute, some perspective to help us accomplish it. It's all about what you can do small and large that helps open doors for people and for yourself.
A word on the winners of the She Rocks Awards?
The women behind the scenes are often not recognized for what they do and contribute. My goal is to make everybody being honored feel like a rockstar, they are no different from the multi-platinum artists that you meet, while the celebrity artists a lot of times say to me, "You know I've never won an award, I've never been recognized for this type of contribution."
Some of the things that come out of that is it makes people dream a little bigger. The person who wins the award thinks, I must have done something right. We all feel like, "I've been doing something for so long, does anybody care?" For those watching the show, it's the inspiring and heartfelt speeches that create change. All the winners get to know each other who might not have otherwise. We have a conglomerate of women doing projects that got started in the green room. It's a cool way for women effecting change to be connected.
Did you have support and mentors in your career?
I started at CBS Records right out of college, I think I took a typing test to get the job! When I went to Korg I was supported by my college advisor, who's still there for me. At Korg, my boss Larry Demarco was a great mentor in marketing for my 20 years there. Next, I paved my own path with my own agency, Mad Sun Marketing, for 12 years and started the WiMN. In April 2020, Positive Grid, who was one of my clients, invited me to come in-house as the VP of Marketing. Big shout outs to [Bonnie] Gallanter, who keeps me sane in many ways at the WiMN; Tom Gilbert, who's worked for me for over 10 years as the voice of reason; my song co-writer Jenna Paone, who's helped me expand creatively in music; my boyfriend, who is super supportive, he works in the MI, so we take walks and brainstorm every day; and my kids.
Guitars you play and top songs on your Spotify?
I have a Martin and a Breedlove acoustic; my boyfriend and I have 16 guitars! I am listening to Milck, Wet Leg, The New Pornographers, and Samantha Fish.
Your best advice for women to get in the MI?
Don't ask for permission! Showing up is half the battle, if you're out there, talking to people, acting and believing you belong there, other people will believe it too. Everybody has a place in this industry, go find yours. For women over 50 making a career change, go to shows and panels, approach it like any project, do some research and see how you fit in. There is value in women in their 50s and 60s, we are just hitting our stride! I know lots of women 50 and older who are making things happen and bringing other women with them. If you can't get a job, make your own thing. If you have a good idea others will coalesce around you, make it a side hustle to start with growth into full time.
NAMM 2022
After two years of virtual NAMM, it was held on a smaller scale in Anaheim June 3 to 5, with 1,000 exhibiting members representing 3,500 brands, attended by 46,627 registered attendees from 111 countries and territories.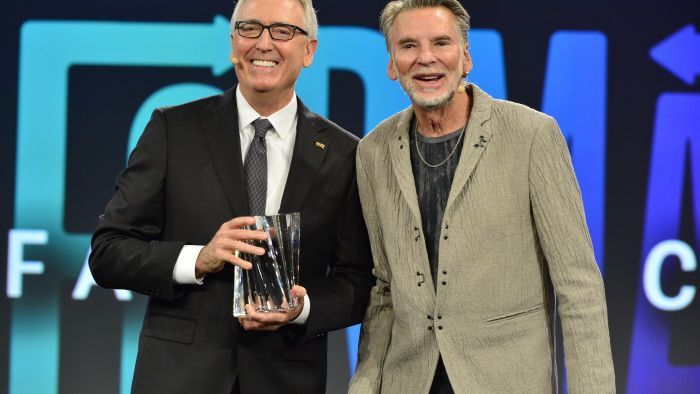 First up was multi-Grammy winner, composer, and performer, and our town's Kenny Loggins winning the "Music for Life" award, NAMM's highest industry honor. In addition to hits like "Danger Zone" (Top Gun and Top Gun: Maverick), Loggins's contributions locally are many, from Little Kids Rock, Make-A-Wish, and helping reopen Notes for Notes (N4N) Studios at the Boys & Girls Club of Santa Barbara and United Boys & Girls Club of Santa Barbara County.
The Tenth Annual She Rocks Awards winners were singer, actress, television host, and former UN Goodwill Ambassador Dionne Warwick; Grammy-nominated guitarist and BONES UK co-founder Carmen Vandenberg; multi-instrumentalist Yvette Young; Leslie Gaston-Bird; Sherri Chung, award-winning film/TV composer and Governor of the Television Academy Music Branch; Kerry Fiero, Founder of Girl Power!; Eve Anna Manley, president of Manley Laboratories aka "The Tube Chick"; Lyndsey Parker, Yahoo Entertainment Music Editor and SiriusXM host; and Julie Robbins, CEO of EarthQuaker Devices. 
The Les Paul Innovation Award went to Wrecking Crew bassist and female trail blazer Carol Kaye, one of the most prolific recorded bass guitarists in music, playing on approximately 10,000 recordings in a career spanning over 50 years.
The 37th TEC Hall of Fame Awardwent to Peter Asher,one of the industry's most sought-after producers and performers, Director of A&R at the Beatles' Apple Records label, and his work with Cher, Bonnie Raitt, Linda Ronstadt, Ringo Starr, and many others, earning him three Grammy Awards.
And the TEC Outstanding Technical Achievement Award was presented to three companies: Genelec (Loudspeaker Manager GLM V4.0 in Production Essentials and FM Design in Studio Design Project); PreSonus(Sphere in Audio Education Technology and ATOM SQ in DJ Production Technology); and Universal Audio (UAFX Golden Reverberator in Musical Instrument Amplification and Effects and LUNA Recording System v1.1.8 in Workstation Technology).
411:
thewimn.com
namm.org
You might also be interested in...