A Shapeshifting Solstice Performance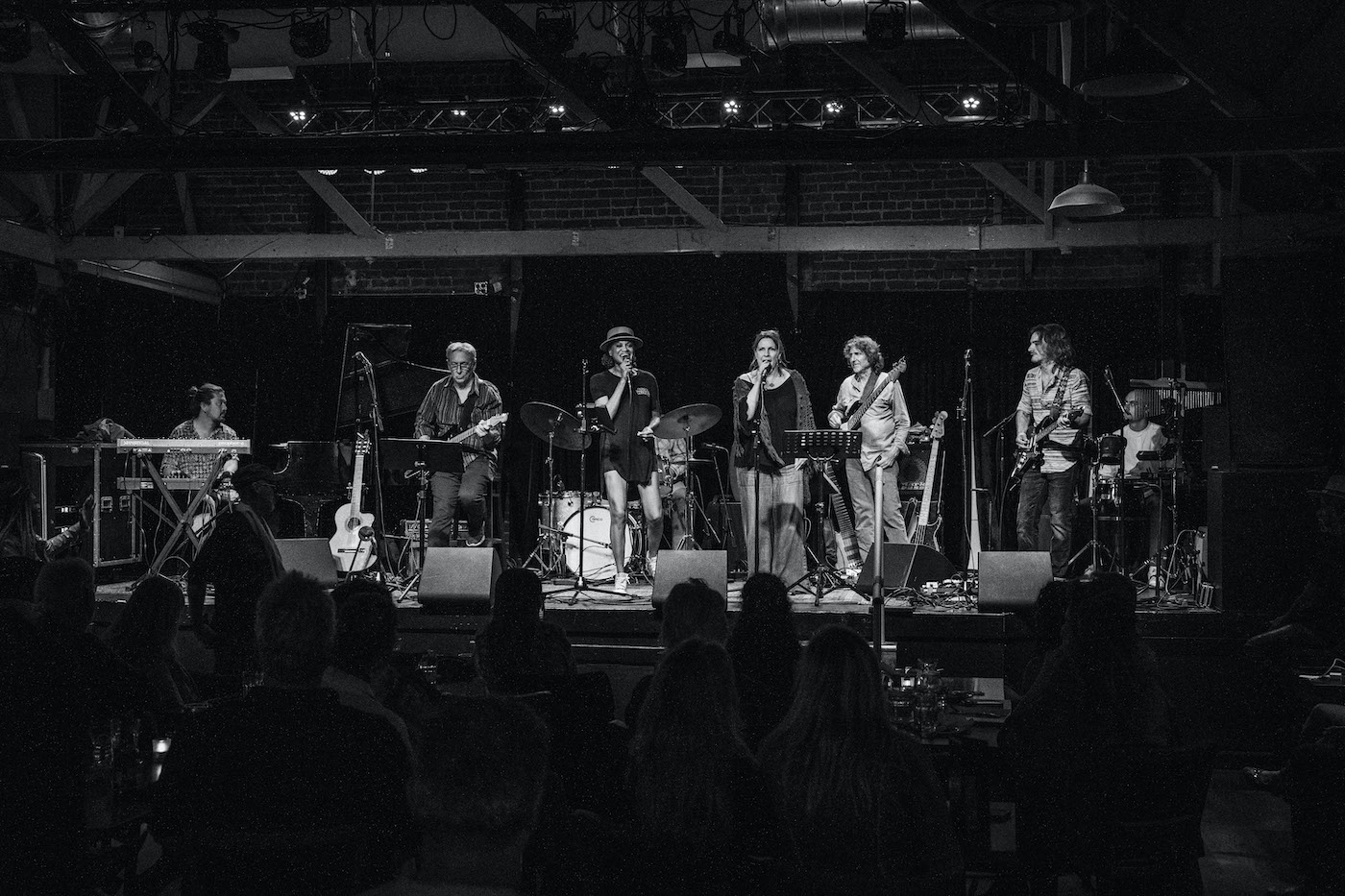 Shapeshifting, in mythology and folklore, is the ability to physically transform oneself through an inherently superhuman ability, divine intervention, or sorcery, Wikipedia says. Metaphorically, at least, and leaving out the part about demonic manipulation, that pretty much sums up Santa Barbara's The ShapeShifters, the new supergroup/house band hosts created by Randy Tico.
"It's about changing form, which really fits because that's what inspired me to form the band, because musically I'm all over the map," said Tico, the Santa Barbara native bassist-composer who has worked with everyone from future blues star Kim Wilson and Latin jazz great Airto Moreira in the early days, Kenny Loggins and Jeff Bridges later on, and just about every dance party band through the decades, from Raw Silk and Jana and the One to Area 51 and the Midnight Band. That doesn't even mention the touring band he's gigged with over the years, and to boot Tico has frequent gigs scoring and creating soundtracks for theater companies all over the area and beyond.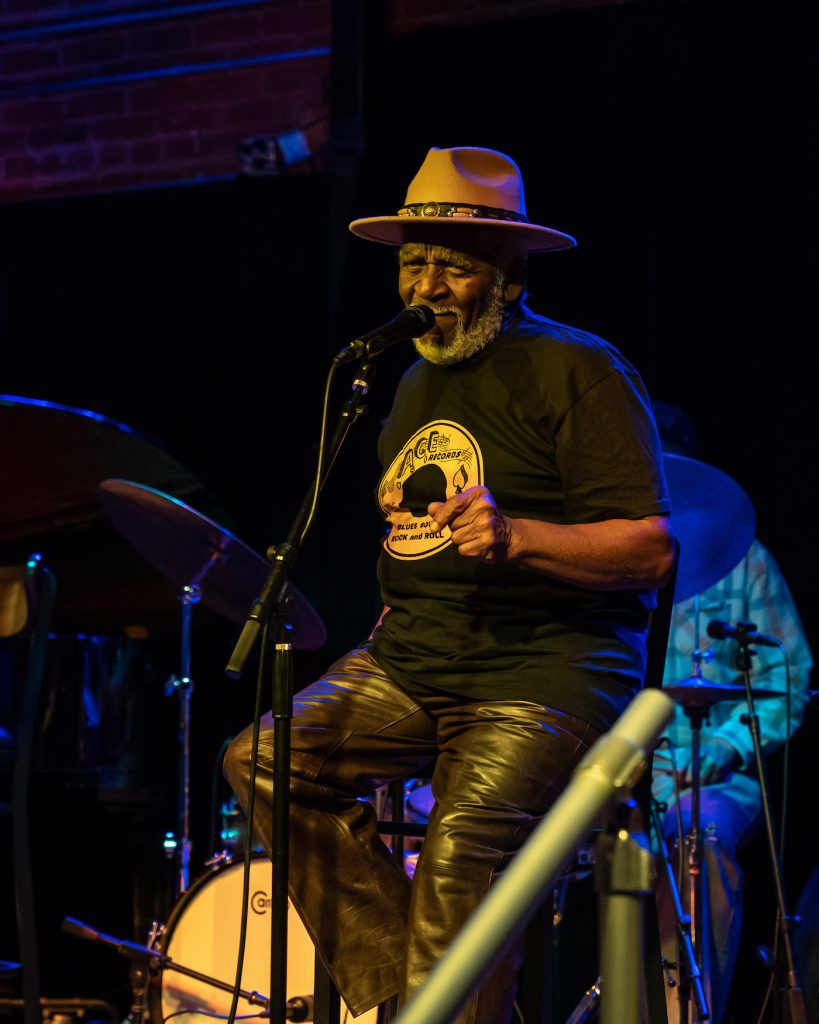 The concept for The ShapeShifters was to fulfill Tico's desire to have a single band with a small core membership that is flexible enough to play with dozens of guests over a virtually unlimited smörgåsbord of styles – country, blues, jazz, Latin, bluegrass, gospel, groove-rock, and what-have-you – and adapt to whatever direction arises.
"It's like the perfect Santa Barbara house band, where everybody can play everything fluently and authentically," Tico explained. "Everybody reads music, which is necessary since we don't have time to rehearse, but they're also not limited that way because they can also play from emotion and connection."
Via serendipitous timing, Tico was able to enlist keyboardist Mitchell Yoshida, guitarist Dave Zeiher, and drummer Austin Beede as the core four.
"What we have rises to a level that I feel we could invite anybody to come and guest with us and they'd feel comfortable, something like performing with The Roots on [The Tonight Show Starring] Jimmy Fallon," Tico said. "We're combining good charts with good skills at interpretation and just going for it. We're like the Santa Barbara rhythm section for a venue that doesn't exist here yet."
The band started gigging a few months back at SOhO, the closest approximation, both building its audience and increasing the guest slots of Santa Barbara area singers/musicians with each monthly show. Now, they're set to step up to the Marjorie Luke Theatre for a Solstice-night show on June 25.
The eight announced guests include veteran singer-songwriters Jonathan McEuen and Shawn Theis, both longtime Tico associates, plus young artists Jackson Gillies and Hunter Hawkins, who are more recent collaborators. Also sitting in are drummer-percussionist Kevin Winard, blues harpist-singer Morganfield Burnett, and singers Miriam Dance and Lois Mahalia. Several more are likely to be added to the list.
"People will just fluently go on and off stage, and with no rehearsal I'm leaning on everybody's talent," Tico said. "There will be spontaneity and zing."
Befitting both Solstice and Tico's larger dreams of having The ShapeShifters serve as the anchor for a venue that serves as a nonprofit cultural gathering place, the show will be more than a simple concert in a theater. Guests will gather in the recently renovated courtyard next to the Luke where activities, co-curated by the Luke's Rod Lathim, will include custom mocktails that infuse herbs, fruits, and tantalizing flavors from Chef Edie (formerly of the Sojourner), BBQ catered by the now-closed Brasil Arts Café, plus live music – including a set by guitarist Chris Judge – an interactive art project and crafts from local vendors. Tico's ex-wife Vanessa Isaac and her students will perform Brazilian dance during the intermission, and his daughter, Jenna Tico, will offer her "Really Bad Advice" booth and introduce the band on stage. Back inside, dancing will be encouraged in the orchestra pit area in front of the stage, rather than forbidden as in most big halls in town.
"It's about lifting our community and seeing how everything connects along the lines of some of the larger scale things we used to do for Summer Solstice," said Tico, who produced and played at the legendary Solstice concerts at the Sunken Gardens in the early 1990s and helped put together the more recent revivals in 2017-19. "We want to draw a big cross-section of Santa Barbara and let everybody have a great time."
Sounds of Solstice
The weekend kicks off with a Shine Summer Solstice Block Party with DJ Darla Bea from 3:30-7:30 pm on Thursday, June 23. Dress up in costume and dance to the beat of the family-friendly music, with other activities including face painting and an early peek at some Parade Puppets. On Friday, the music in Alameda Park runs 4-9 pm, with sets from Queentide, Mashugana, The Framers, Glenn Annie, and Rey Fresco. D.J. MacIntyre kicks off the entertainment on Saturday at noon, just as the annual parade begins to wind its way up its new route of Santa Barbara Street, followed by music from Audiopool, Paper Idol, Traveler, Noble Grizwald, Uncle Uncle, and GrooveShine from 1-9 pm.
You might also be interested in...