Sleuth: Theater's Biggest Brain-twister is Back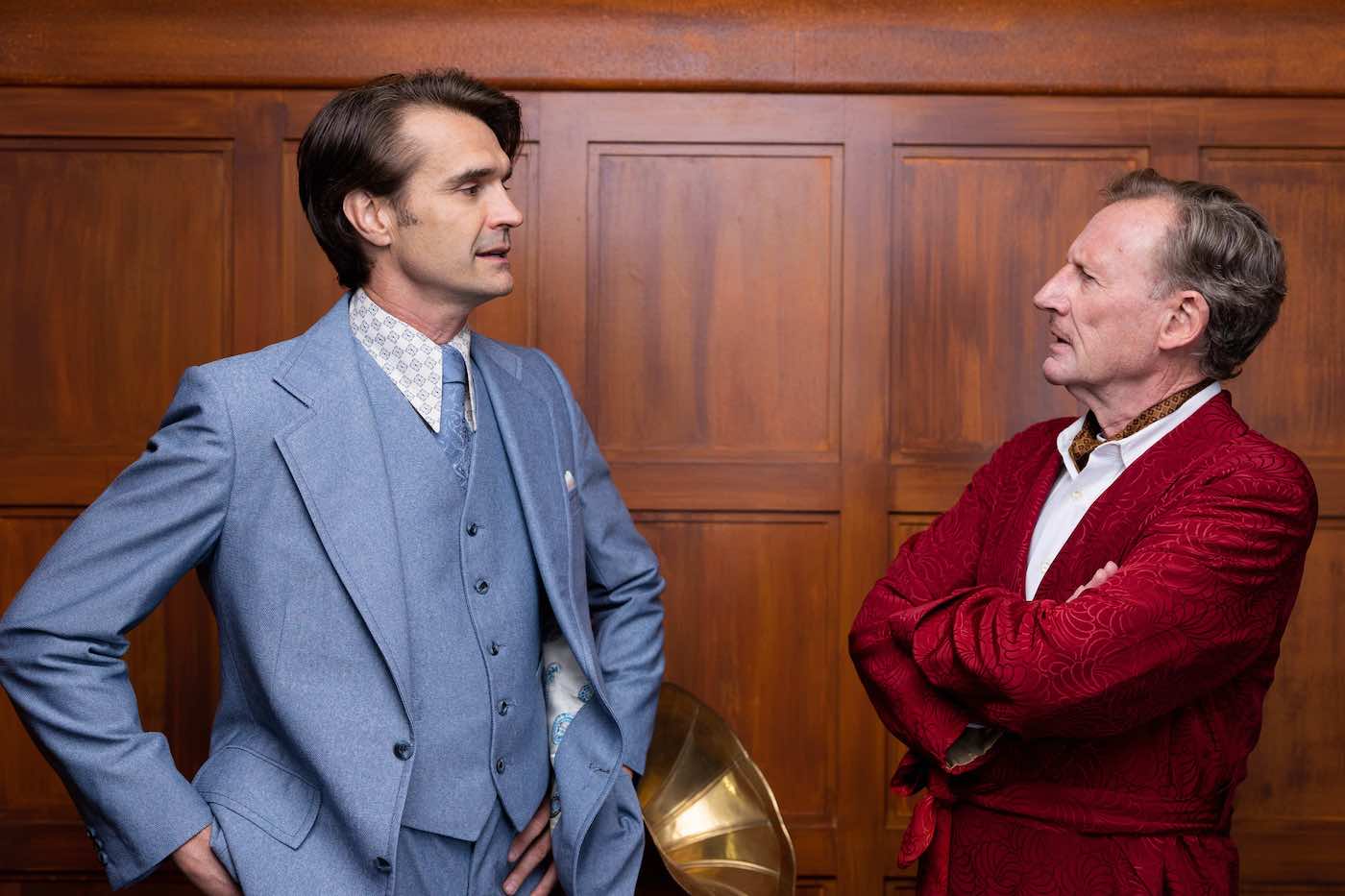 The New Vic sounds like a theater in England, but the downtown venue is actually an old, converted church, although Ensemble Theatre Company's lavish remodeling left few of those attributes visible inside. But there's no way ETC's old digs at the antiquated Alhecama Theater could have supported the sets and stagecraft required for its next production, as Sleuth, Anthony Shaffer's 1971 Tony Award-winning twist-filled suspense mystery, needs a two-story set, special lighting, props, and even a fight director.
"It's really fun to do something with a complicated set and so many moving parts and so many games being played," said director Jenny Sullivan, who has helmed innumerable plays at ETC. "The trick is to make it work to move it forward without the audience getting ahead of us."
One choice that helped was keeping the original time setting. "It really needs to live in the period that it was written for, because if you start changing one little thing, it's like pulling a thread in a sweater, and it can all come apart," she said. "It's such a finely crafted piece of work in its storytelling and language and the building of the suspense through the twists and turns and even the sense of humor."
Casting, of course, also matters, and Sullivan said that finding Daniel Gerroll, who plays the exceedingly successful mystery writer, and game player Andrew Wyke, was a godsend. "Andrew is an older English guy and so is Daniel, so it's like having an expert on site who happens to be the actor," she said. "He can nail the tone of what it was really like in that era in England, while Matthew (Floyd Miller, who portrays Andrew's wife's lover, Milo Tindle) has a great sense of comic timing and teaches dialect, so he easily picks up the accent. And they have a great chemistry together, playing out the concept of trying to one up the other guy."
But the audience is also an important character, Sullivan said. "It's a very smart play, and you don't just sit back and have an entertainment because it really engages your mind," she said. "You're always trying to figure out what's going to happen next." Which makes right now the perfect time to revive the piece that was turned into hit films twice, 35 years apart (both starring Michael Caine, switching roles from Milo to Andrew), Sullivan said. "The way the world is these days, it's just nice to have something that takes you so completely into its world."
Sleuth plays June 9-26 at the New Vic Theater. Call (805) 965-5400 or visit etcsb.org
The Fairways of Folk
Ventura's Rubicon Theatre this weekend premieres Lonesome Traveler: Generations, the latest incarnation of an original musical concert-journey conceived and directed by Rubicon's co-founder and artistic director James O'Neil in 2011. As implied by the title, multiple generations of artists come together to celebrate the unifying power of song through the years, including former longtime members of The Kingston Trio, The Limeliters, and The Diamonds with previous Lonesome Travelers Sylvie Davidson and Trevor Wheetman, and newcomers Alexcia Thompson and Andrew Huber. The concert, which plays June 11-26, includes folk classics "Sweeter Than Wine," "Mountain Thyme," "MTA," "City of New Orleans," "Early Morning Rain," "Teach Your Children," "Country Roads," "California Dreamin'," and "Will the Circle Be Unbroken," among others, plus a few original songs – all played in the styles of each of the generations represented in the cast.
"Part of the fun of this concert is that we get a sense of how a song can morph and change through time," said O'Neal. "Folk songs are both timeless and firmly rooted in the circumstances of the time in which they are performed." Info at (805) 667-2900 or rubicontheatre.org.  
You might also be interested in...