OOB's 'Tick….'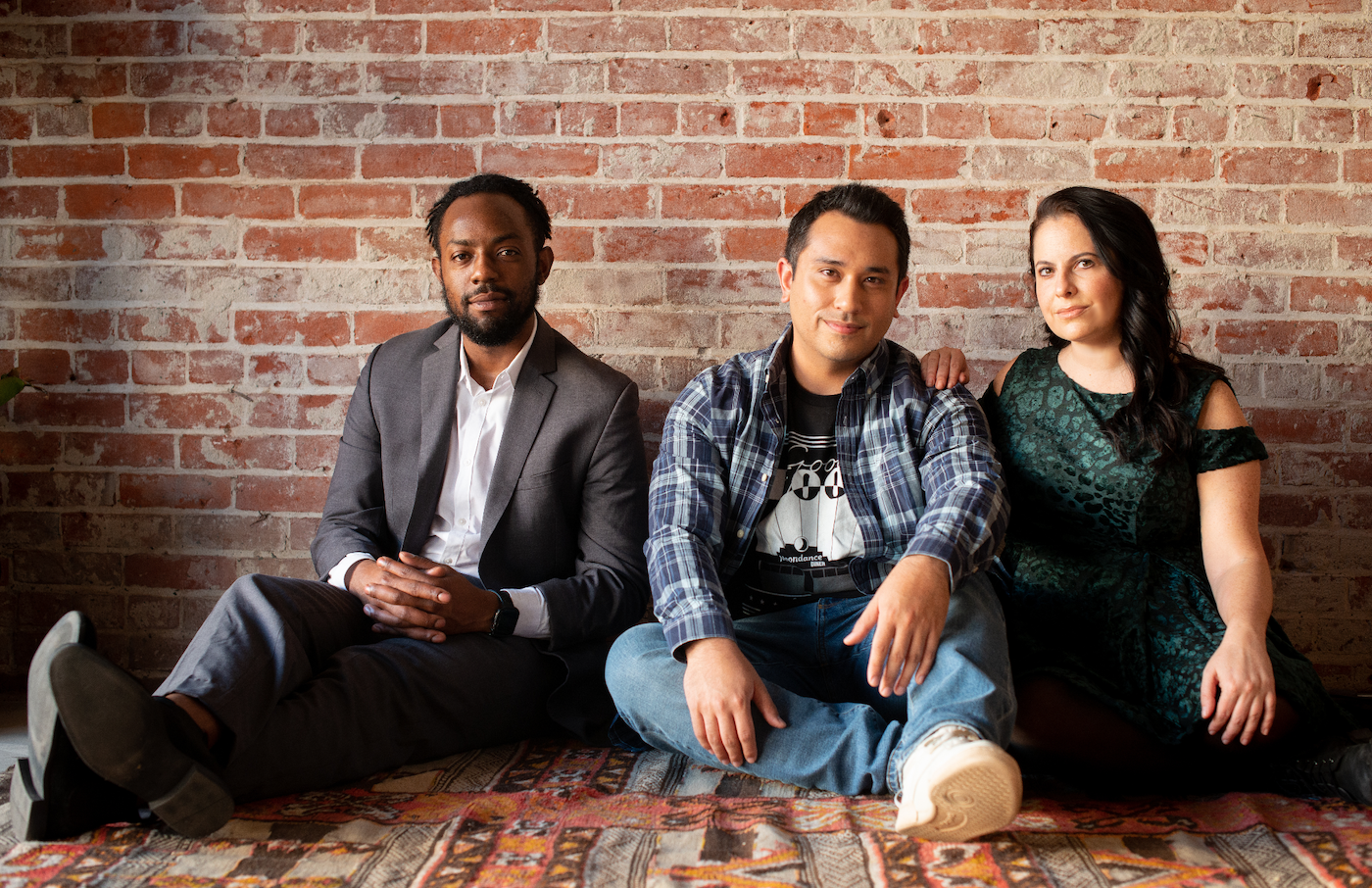 Also emerging from the pandemic for its first live theatrical production in 30 months, Out of the Box (OOB) is reviving a three-decade-old work as well, in this case tick, tick…Boom! (TTB), originally a semi-autobiographical one-man show that Jonathan Larson created in the early 1990s before his Pulitzer Prize and Tony Award-winning Rent. Coincidentally, TTB originally had its West Coast premiere at the Rubicon Theater back in 2005 in the three-person pop-rock musical format that was devised (by Proof's David Auburn) after Larson's untimely death the night before Rent opened in New York.
A lot has transpired in those 17 years, including OOB's founding as an indie company devoted to edgier musicals that might not otherwise see the stage in Santa Barbara, from Bloody, Bloody Andrew Jackson and Bare: the Musical to Next to Normal, Heathers,and Lizzie. Also, of course, tick… was turned into a movie directed by Lin-Manuel Miranda (Hamilton, In the Heights) last year that garnered Andrew Garfield an Oscar nod for Best Actor.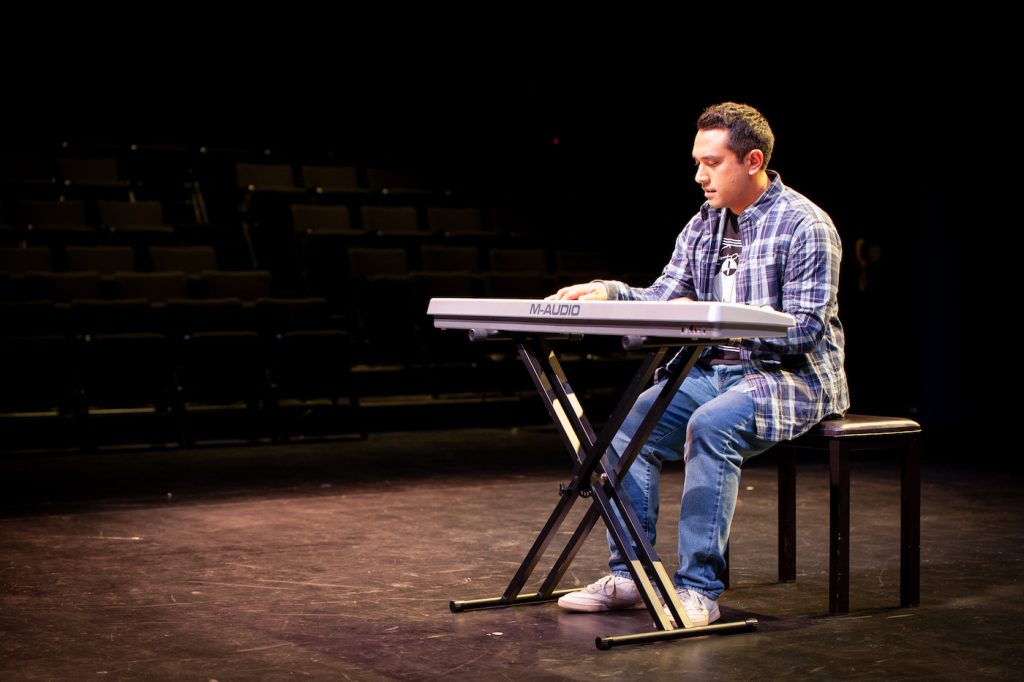 But OOB founder Samantha Eve believes the time is right to bring the show to town, partly because it was her exposure to the musical's soundtrack at 17 that launched her on the path of founding Out of the Box.
"I had never heard musical theater that sounded like that before, and it really sparked my love of contemporary musicals," she recalled, adding that she listened to the cast recording again in 2020 while searching for songs for solo singers for OOB's virtual videos during the pandemic. "It was the first time since high school and I understood the show in an entirely different way now as an adult, as a performer who has had to ask those questions about being an artist that the show poses: Why am I still doing this? Is it worth juggling survival jobs just to do theater?"
Tick… also fit for OOB's cautious return to the live stage, as the show needs only three actors – Jonathan (played by Nikko Arce), his best friend Michael (Carzie Carter), and girlfriend Susan (Eve, who also directs) – and a minimal set and props to tell the story of the aspiring composer questioning his career choices as he nears his 30th birthday. The intimacy stands in contrast to the new fleshed-out film version, and Eve believes that the timing will likely create more interest in OOB's production.
"It's great that everybody is aware of it now, whether or not they watched it on Netflix," she said. "It's great that for once we don't have to explain what our show is about."
Out of the Box Theatre Company presents three performances of tick, tick…Boom! April 29-May 1 at Center Stage Theater in Paseo Nuevo. Visit centerstagetheater.org or call (805) 963-0408.
It's the Truth: PlayFest Picks Up on 'Lies'
PlayFest Santa Barbara, the theatrical play-nurturing endeavor co-created by former SBCC department chair R. Michael Gros, is gearing up to present a free reading of the 2021 award-winning work in partnership with the Santa Barbara Public Library. Jerry Slaff's Lies is a dark comedy/political drama that is set in 1950 and follows Benny, a fresh out of law school public defender who is trying to win parole for a notorious German World War II radio propagandist. The work considers whether her truths are all lies, or her lies are really the truth – meaning, what happens when you can no longer tell the two apart? An obvious allegory about lying in government, Lies was also the Grand Prize winner of the 88th annual Writer's Digest writing competition selected from more than 5,000 entries across nine genres and disciplines.
Seasoned Santa Barbara actors Leesa Beck, Brian Harwell, and E. Bonnie Lewis will star in the 90-minute two-character play (plus narrator) that will be read at 6 pm Saturday, April 30, at the library's Fireplace Room followed by a talkback with the playwright.
Slaff will also lead a free playwriting workshop at 10:30 am that same morning, featuring a series of individual and group writing experiments to help participants explore and deepen their playwriting skills and begin to create a short written theatrical work. No experience is necessary for the workshop in the library's Technology Lab.
Visit facebook.com/layFestSantaBarbara for details and reservations. 
Oddities in Ojai
All in the Timing, David Ives's hilarious collection of one-act comic plays, has had several performances in town, including at least twice at SBCC Theater ('07 and '16), and further back in 2006 with Ensemble Theatre Company directed by founder Robert Grande-Weiss. The short pieces include one that demonstrates the theory that three monkeys typing randomly will eventually produce Hamlet; a bit where minimalist classical composer Philip Glass visits a bakery, and another a blind date-cafe encounter between strangers where a cautionary bell rings each time one of them says the wrong thing so they can rewind and try again. Starting this weekend, five actors working out of Ojai will take on the collective 15 roles at the Ojai Art Center Theater, with performances continuing through May 15. Any chance to see Ives' words in action up close is worth the drive. Visit ojaiact.org for more details.
You might also be interested in...