Looking Back Lafondly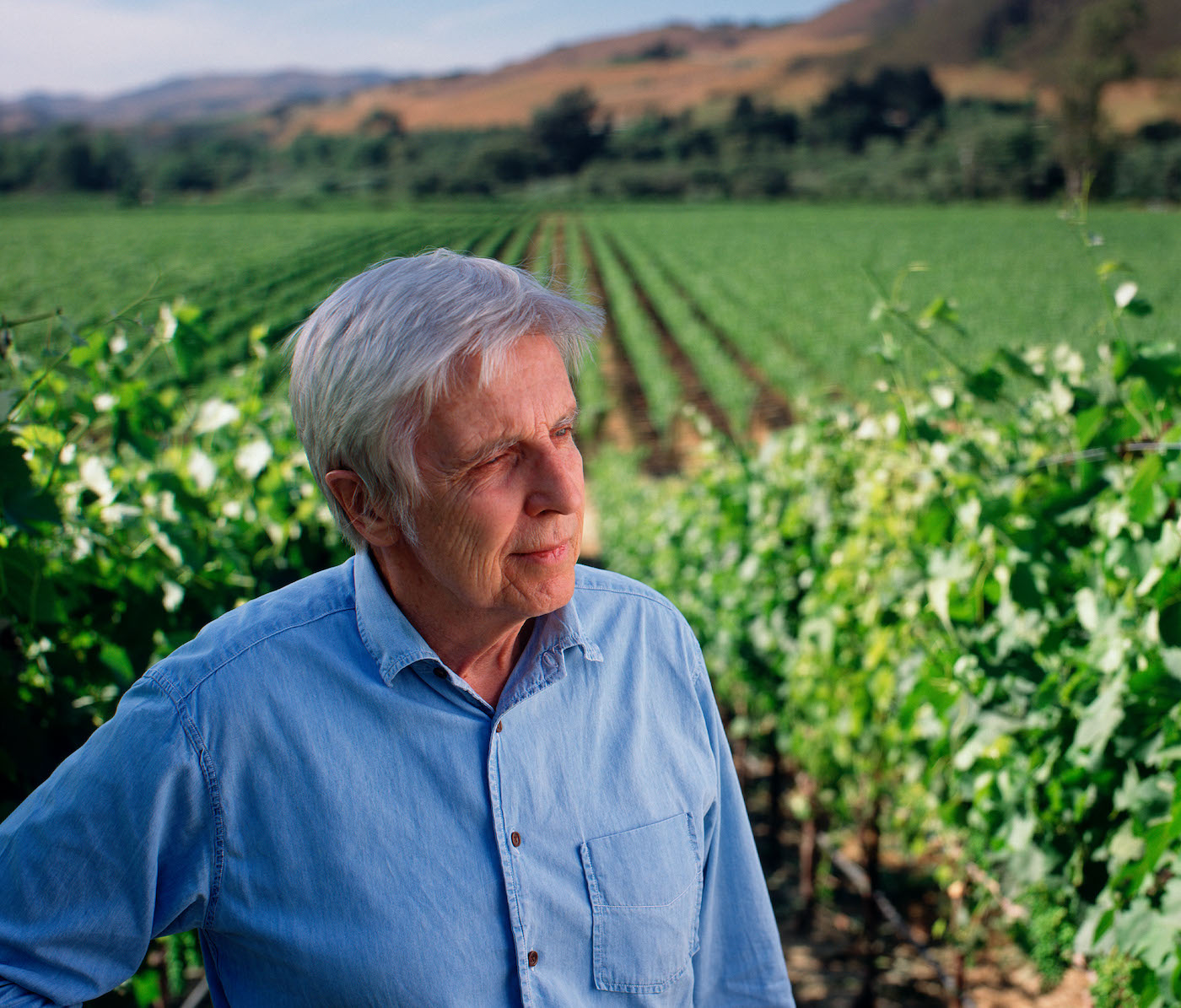 Pierre Lafond passed away this past Sunday at the age of 92, after 60 years in Santa Barbara enterprise overlapping a 25-year career in architecture. Pierre Lafond and his wife, Wendy Foster, developed a number of shops in Montecito and in greater Santa Barbara. And they were vintners and early adopters of Central Coast viticulture, putting Santa Barbara on the international wine map – Santa Barbara wineries are now the second most popular in the U.S. with only Napa ahead of them.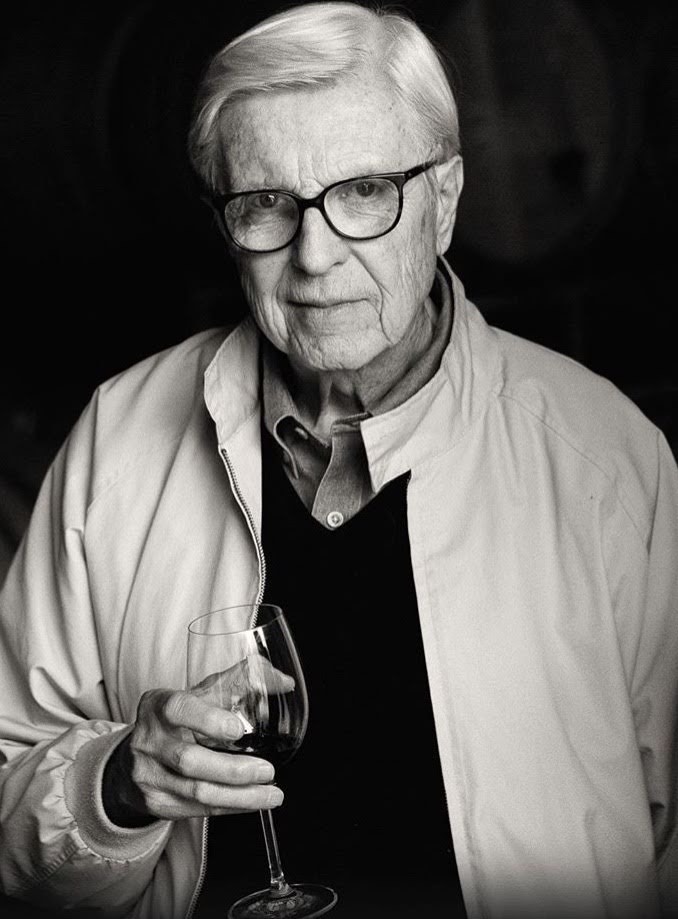 However, to me, and I suspect to many of us, the meaning of Lafond and Foster to Santa Barbara is even greater than the sum of their many accolades and successes. On the occasion of Pierre's passing, I reflected on how and why their enterprises have been so signature to the region. If you sometimes think as I do that Montecito looks like an idyllic town from a model train set, part of the reason for that is the lifestyle curated and cultivated by Pierre Lafond.
For me it has to do with quintessence. Pierre was, and Wendy is, classy and elegant in a relaxed, but not showy manner. Their various shops selling food, fashion, and home goods were perfectly curated for Montecito lifestyle – and helped to define it. How many of our memories are filled with mental snapshots of our kids grabbing a quick bite at Lafond before an MUS Walk & Roll? For so many of us, meeting up at Lafond's eponymous café was like meeting at the trailhead. Lafond was always a great way to start a day and end a day and everything in between. I do not have a single bad memory of the place.
Somehow every kind of meeting at Lafond seemed appropriate and more fun because of it: coming from the beach, dudes meeting up on motorcycles, or me meeting the new superintendent of schools, or interviewing a new reporter over lattes. Or smoothies. Or just a free cup of water always offered to guests. For many of us our first socially distant meetings were in that park out front, coffees in hand. The place has defined the word "hub" and has truly been our Central Perk.
One of the keys to Pierre and Wendy's successes is they have been outstanding curators. Lafond Market may not be Harrods, but it seems like everything on their shelves is pretty darn good. And of course, there's their undeniably outstanding greeting card collection, which seems to be curated by the cartoon editor of the New Yorker. I'm sure I'm not the only one who looks at their entire oeuvre at least once a month.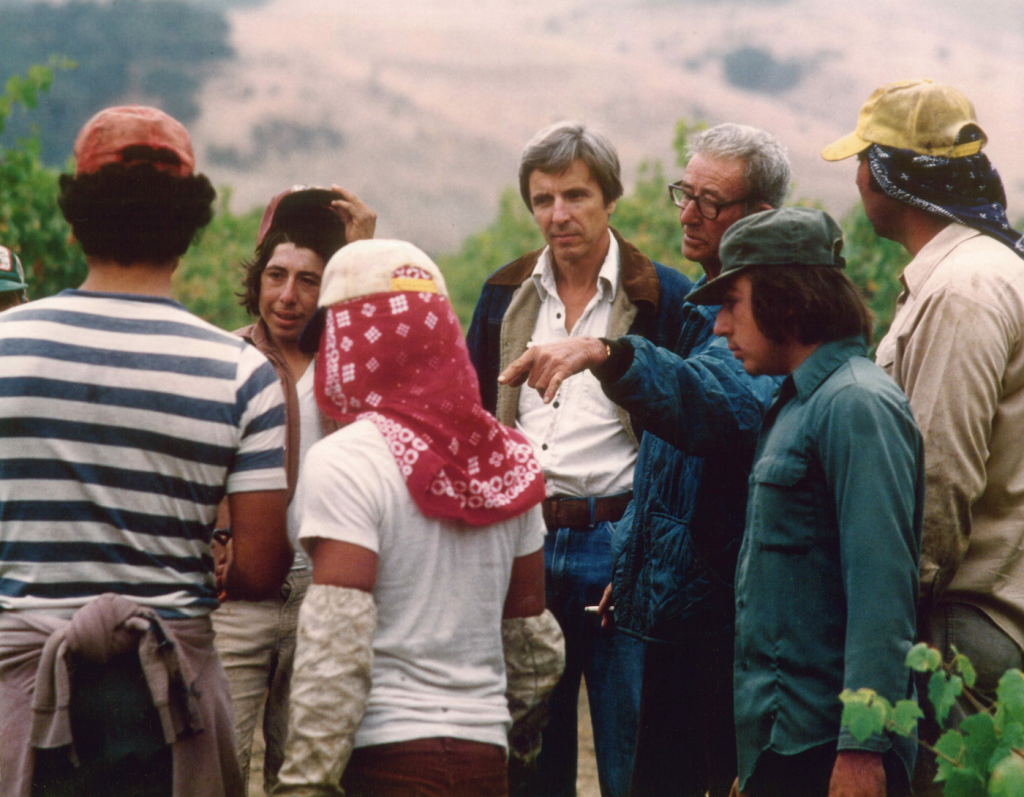 In my opinion, the seeming effortlessness of Lafond's and Foster's enterprises (though I know the opposite is true) and their welcoming vibe kind of set a tone for the whole 93108. Though behind the scenes I know that quietly, and without flaunt, Pierre and Wendy have kept at it, they've grinded it out, they've put in long hours and yeoman's labor. Likewise, for their vinting. Their wines have gotten better and better over the years from constant tinkering and attention.
Beyond our little locality, Mr. Lafond popularized the Pinot Noir grape, as well as Santa Barbara, as a more-than-legitimate wine region. His Santa Rita Hills bouteille has been a staple and a workhorse for half a century. And with climate trends, many oenophiles theorize Santa Barbara wines, the best of which already rank in the 95's (out of 100), are giving NorCal vineyards a run for their money. (It has to do with our fog, which creates better growing conditions for pinot than one gets, say, in Burgundy.)
What many don't know about the originally Canadian Pierre, is he was trained as an architect and designed homes all over Calgary, as well as here in Santa Barbara.
What Is the Legacy of Pierre Lafond?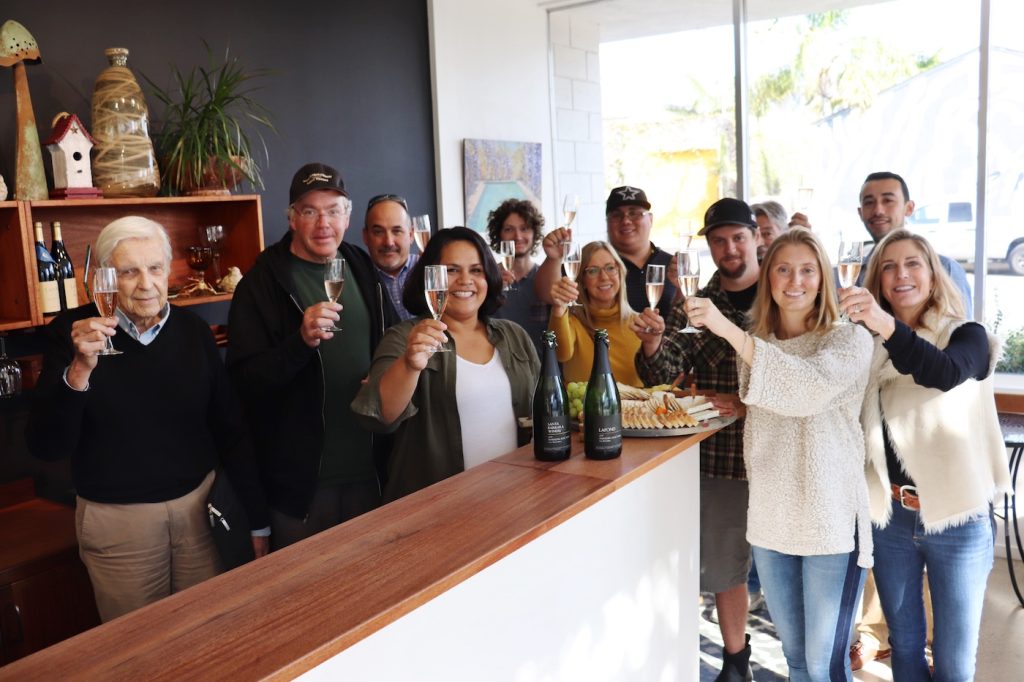 Pierre Lafond was a quiet visionary. He was developing Santa Barbara vineyards 40 years before the movie Sideways made them "a thing." He anchored the Funk Zone when it still reeked of actual funk. He always responded to local needs and desires in the Montecito way, quietly and without fuss, providing free EV charging before EVs became ubiquitous.
Pierre employed generations of his own family as well as generations of others. Because he believed that families frequently had their own ethos and culture. And that if an employee was really good, they probably were not a one-off. Pierre helped and bussed tables till he was 90.
Certain people put their imprint on a place and set a tone for a whole area. Pre-canceled Woody Allen defined New York, Federico Fellini defined post-war Rome, and the photographer Slim Aarons defined Palm Springs. With his elegant manner and curation of quality, Pierre Lafond left an indelible mark on Montecito and will be missed. Fortunately, his many great enterprises, ethos, and legacy will live on.
You might also be interested in...