Magic Castle Acquired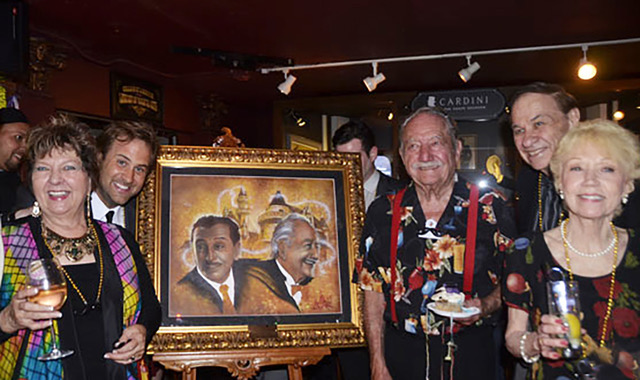 Los Angeles' iconic Magic Castle, leased by Santa Barbara dynamic duo Milt and Arlene Larsen since 1961, has been sold. The buyer of the property, just a tiara's toss or two from the world-famous Hollywood sign, is Randy Pitchford, founder and CEO of the Gearbox Entertainment Company, which developed the Borderlands franchise of video games, who is a lifelong magician and member of the Academy of Magical Arts.
He is also the grandson of the 20th century master magician, the Great Cardini, and describes the Magic Castle as "the bedrock and central point of magic." I am also told he has bought the rights to the Magic Castle name, although no price has been disclosed.
Scores of magicians have performed there including actor Orson Welles, TV talk show legend Johnny Carson, Montecito's Steve Martin, and actor Neil Patrick Harris, a past president of the academy. Built in 1908 on a three-acre estate, by the 1960s the Edwardian mansion with French and Gothic elements had become a maze of small apartments, before being leased by the Larsens who have an extensive background in television and entertainment.
"We continue to lease the property in Hollywood for at least another five or six years and own the branch in Montecito outright, so nothing will really change," Arlene tells me. The club here – formerly the eatery Cafe del Sol – next to the Andree Clark Bird Refuge, after three years of myriad planning and other snafus, is set to open again in October, says Milt, who has been spending most of his time in the Big Orange during the pandemic.
"I plan to spend half my time in Hollywood and half my time in Montecito, once the club opens again. Each week we'll include a couple of days of cabaret performances, including magic and other subjects." Can't wait…
You might also be interested in...