Baroque Bash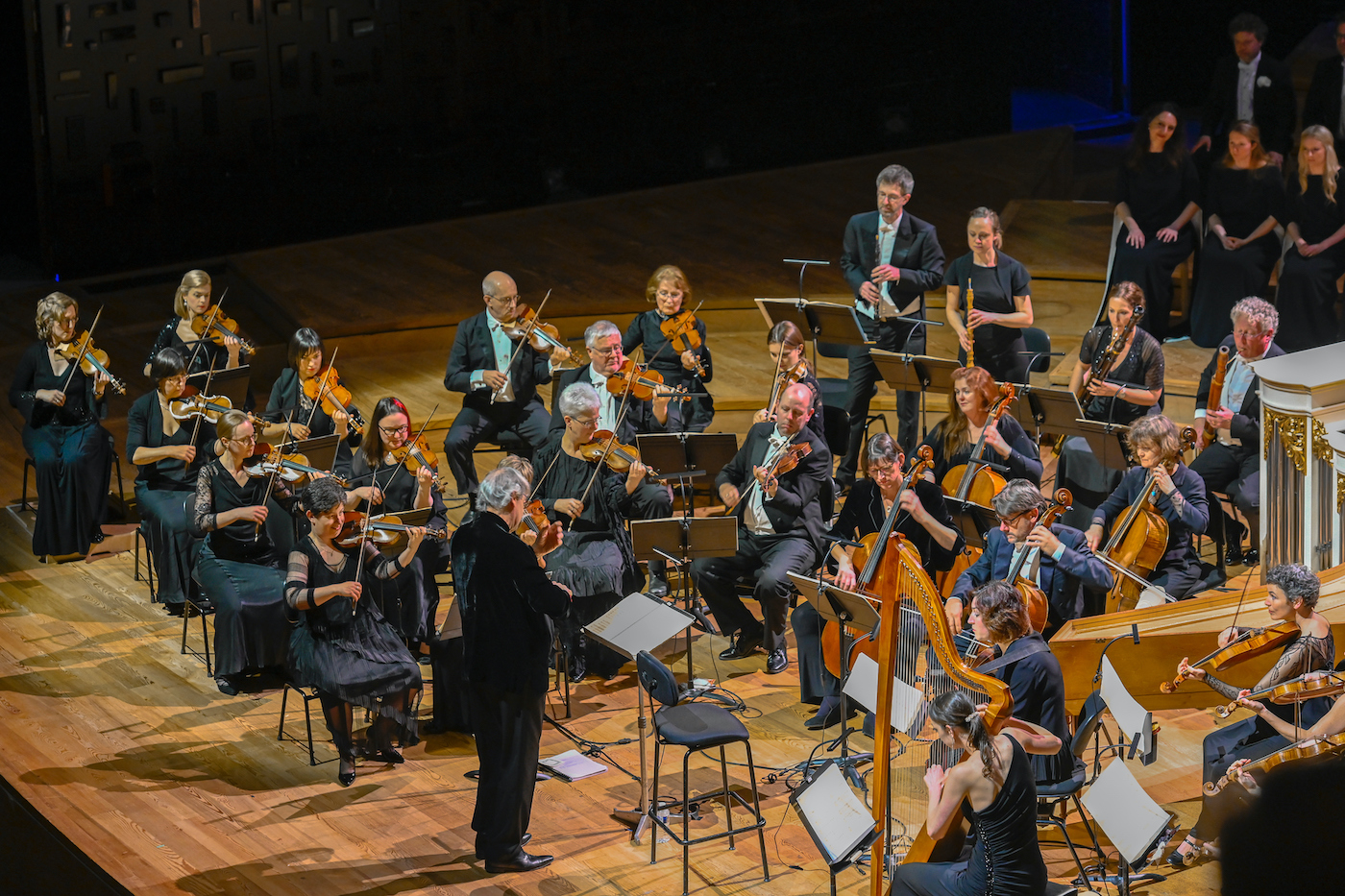 Multi Grammy winner Sir John Eliot Gardiner, founder and music director of the English Baroque Soloists, was in fine form when the 44-year-old orchestra performed at the Granada as part of CAMA's 103rd international concert series. Playing two works from Mozart – "Sinfonia concertante in E-flat Major" and "Symphony No. 39 in E-flat Major" – and Haydn's "Symphony No.103 in E-flat Major, Drumroll," with Transylvanian violinist Kati Debretzeni and violist Fanny Paccoud, the talented musicians couldn't fail to please. Obviously going for baroque!
Ailey Company in Good Form
Just 24 and 48 hours later I was back at the historic venue when the New York-based Alvin Ailey American Dance Theater returned to our Eden by the Beach for the first time in six years as part of UCSB's popular Arts & Lectures program.
The 64-year-old company of African American dancers, which has performed before 25 million people in theaters in 48 states and 71 countries on six continents, almost filled the Granada for both shows, both with different programs other than the 1960-work, "Revelations," ending with the troupe's signature piece, "Rocka My Soul in the Bosom of Abraham."
The 2018-work "Lazarus," featuring choreography from Rennie Harris, was of particular note on the second night, while the 2004-work "Mass" and the 2008-piece "Ella," featuring the music of the incomparable Ella Fitzgerald with choreography from Robert Battle, were standouts on opening night. They can't come back soon enough…
You might also be interested in...