Symphonic Support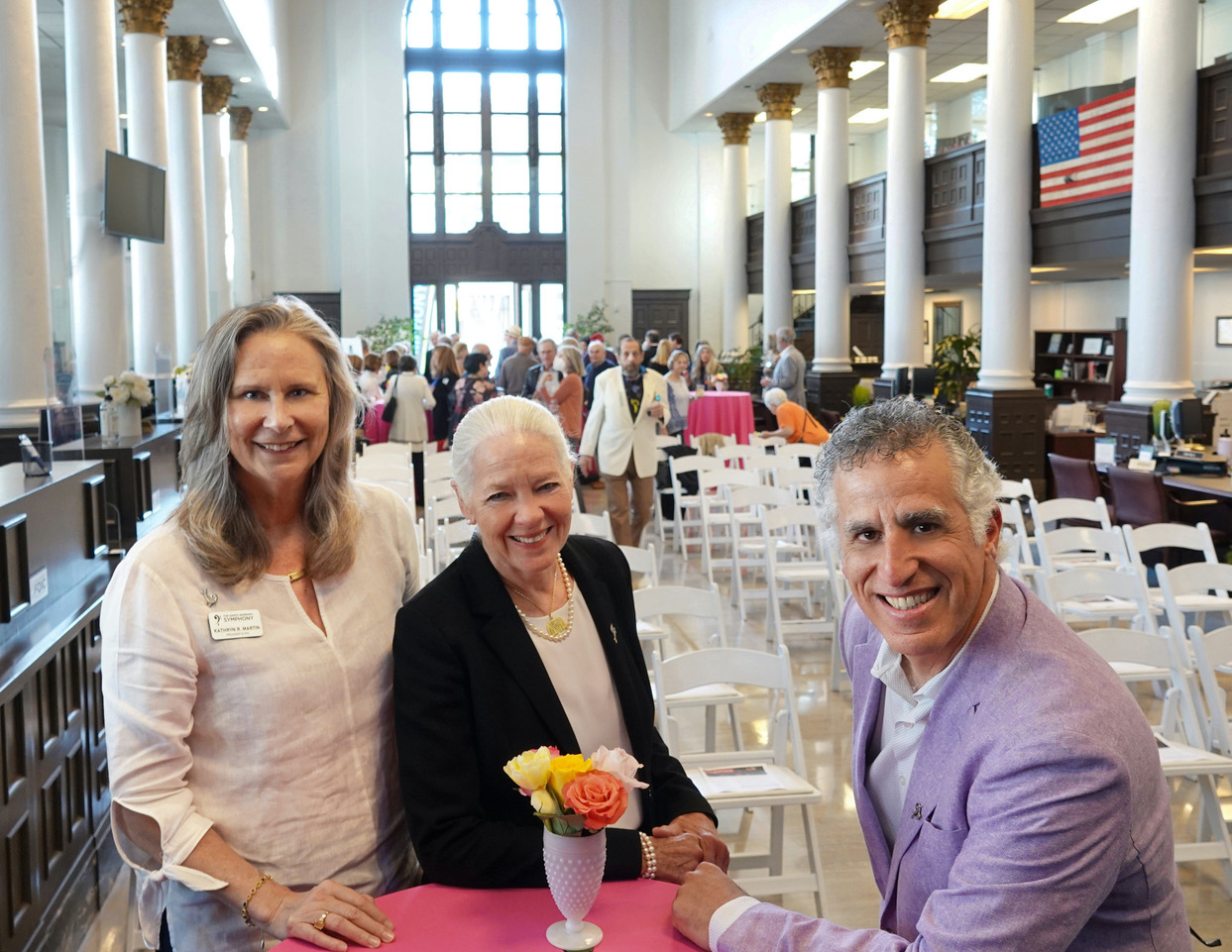 After tough times during the pandemic, which saw the Santa Barbara Symphony lose $250,000 in concert ticket sales last year, the outlook is considerably brighter given many restrictions being lifted, according to president and CEO Kathryn Martin. With a $3 million annual budget, Martin told major supporters of the Crescendo Society at a bash at Montecito Bank & Trust's main State Street branch, they were hopeful the books would be balanced by June, with 127 society members contributing $630,000.
Longtime maestro Nir Kabaretti, in announcing next year's 70th anniversary program – which kicks off in October with Orff's Carmina Burana in collaboration with the State Street Ballet – said as well as choosing the right music, "it was important to be within budget." Nir, just back from the U.K. conducting the London Symphony Orchestra, which appeared at the Granada with Sir Simon Rattle last month, added, "Every concert has to be something unique, programming that carries forward. We want to be relative to the community."
Among the mob of musical mavens turning out and being entertained by a quintet of symphony percussionists playing Handel and Copland, were Brooks and Kate Firestone, Marilyn Gilbert, Mary Dorra, Robert Weinman, Dan and Meg Burnham, Karen Drown, Gillian Launie, Sybil Rosen, Chris Lancashire, Barbara Burger, Mashey Bernstein, and Janet Garufis, president of both the bank and the symphony.
You might also be interested in...