The Lights Go Back on for Gore's Immersive Show
Anybody who caught initial performances of Kerrilee Gore's When the Lights Go Out immersive theatrical mystery-cabaret show onstage at the Lobero in 2016 couldn't have failed to be wowed by the production, featuring an impressive cast of dancers, acrobats, and choreographers with vast industry experience, thrilling music, and a spectacular light show. But on the other hand, they also might have been a bit confused by the show that boasted the tagline "What happens inside our dreams, between the sheets, and in the secrets that we keep?" 
Six years, two children (with her husband Martin Gore of Depeche Mode) and a few pandemic postponements later, Gore is reviving When the Lights Go Out via a three-weekend residency at the WonderHouse, a new black box venue in Ventura. Gore, the writer, creative director, and executive producer of the experiential show that aims to transport the audience into a rock and roll, sexy-dark dream world, is bringing back many of the cast members and creative team, including Jason and Valeree Young of 8&1 Creative, former dancers and supervising choreographers for artists including Madonna, Britney Spears, Ricky Martin, and Carrie Underwood, as directors, producers, and choreographers. Along with new collaborators and additional performers (including the young Santa Barbara-native Disney star Dakota Lotus, who is Gore's godson), she's updated and augmented the material and created some new characters to make the story clearer.
"I reconfigured and reconstructed to build the storyline rather than leaving it completely open for interpretation, because everyone views art differently," explained Gore, a longtime dancer and choreographer herself who largely curtailed her career after getting married. "There's much more of a throughline so now you know what's going on. But there's still lots of room for you to feel whatever comes up." 
The show explores the altered state between awake and asleep, the space where reality and fantasy blend, where creatures, characters, and images emerge with their own set of rules and behaviors. The show is set at the fictional Broken Dreams Motel, with the sequences taking place inside the broken mind of an electrician named Johnny (played by Carpinteria's Henry Garibay) who has come to work there in the wake of his broken marriage.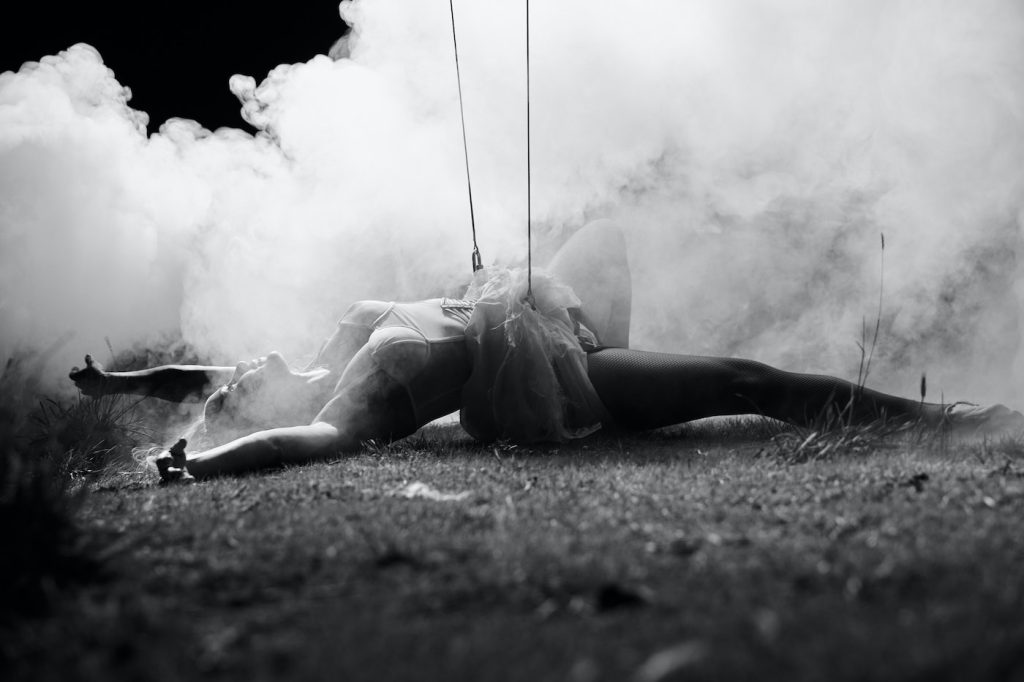 "When the lights go out, all of these characters come to life in his subconscious," explained Gore. "It's his coping mechanism for his grief. He has moments with each character which represent different ways the lights can go out in someone's life, whether through drugs, accidents, loss, a one-night stand that you can't even remember, or a fetish fantasy." Lotus plays a new character, Billy, a runaway who has also found refuge at the motel, and shares the vivid characters that come to life inside of Johnny's head. "He's full of wonderment and amazement, seeing all these sexy dancers through his innocent eyes," Gore said.
The updated show also features new aerial acts, including a hair-hanging performer and a harness apparatus so the characters can "fly" above the stage. But the show's underground burlesque ethos drenched in dark, twisted fantasies remains intact, which might seem like the antithesis of Gore's beautiful Montecito life.
"Everyone always views me as this bright, cheery blonde girl, but I've always loved dark and sexy, and I gravitate towards haunting, strange, and dark underground things, even in the way I dress and the music I like," she said.
Hence the costumes and soundtrack for When the Lights Go Out, which plays April 14, 15, 21, 22 and 29 at the WonderHouse. Visit whenthelightsgooutshow.com.
You might also be interested in...