Four Hands, 20 Fingers Add Up to Finesse and Fluidity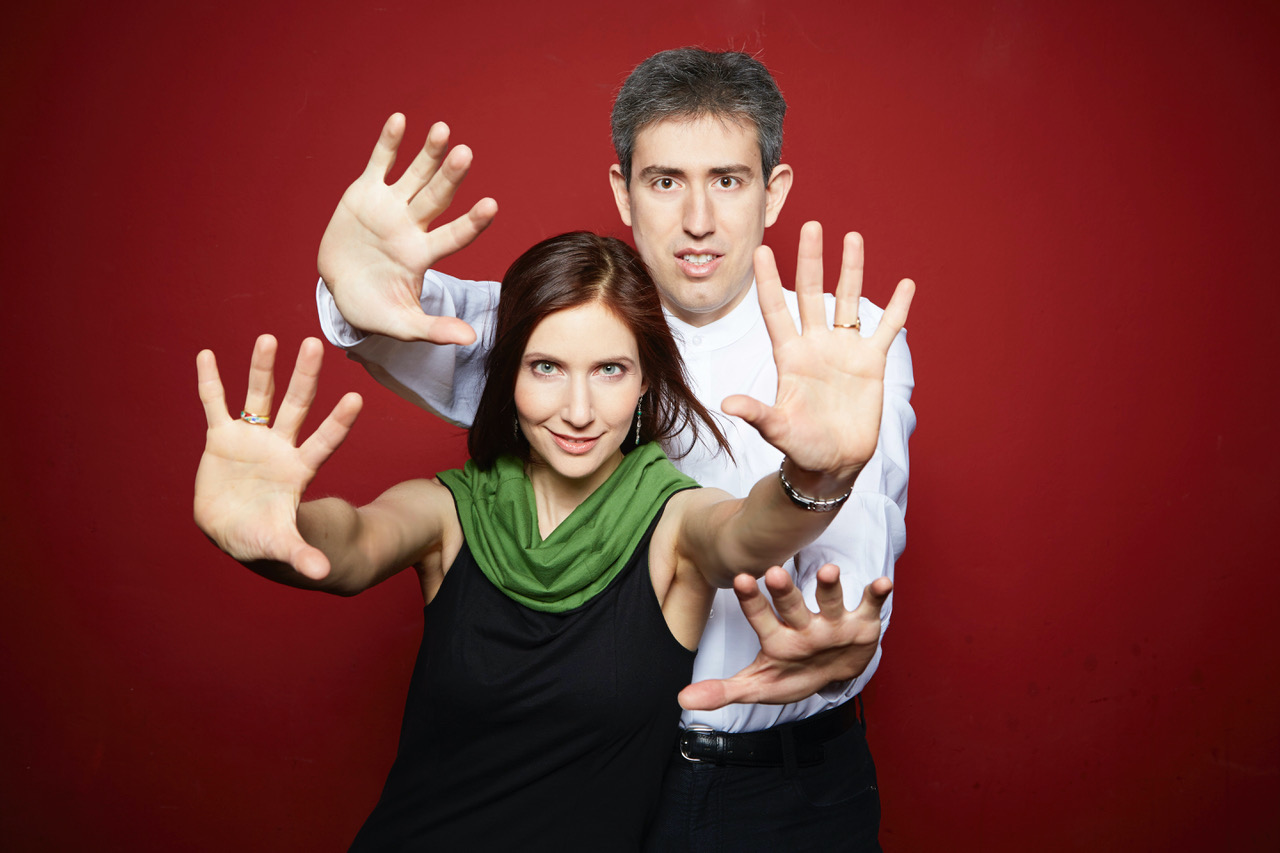 Most of the time we see piano four hands – which finds two pianists sharing the same keyboard – it comes off as something of a lark, a lighthearted diversion during a more serious recital from a piano studio. But there's lots of beautiful and important music written specifically for the format, said Gil Garburg. It's just that making beautiful music with four hands on the same piano takes a lot of focus and practice.
Fortunately, Garburg long ago found someone willing to take on the challenge in fellow Israeli-born pianist Sivan Silver, his childhood friend and later wife of two decades who will perform together three times in town this month.
"Pianists are already great masters of illusion in that the sound on a piano is not continuous like a cello, for example. There are things we have to do to make that beautiful melody sound the way it does, altering the intensity for different voices in order to make the overtones really work together," Garburg explained. "Every pianist does it differently, which is why they each have a signature sound… With four hands, you have to find that balance together, that subtle timing with someone else."
It's a very long process of playing together and rehearsing to get it just right, not something you can just perform on the spot, Garburg said. "That lighter material is fine and it's fun, but it's not what we are doing on any level," he said. Instead, Garburg explained, the duo focuses on performing the great pieces from the classical catalog as well as new pieces written for the couple.
They'll take on the former as an ancillary event to the Van Gogh exhibit at the Santa Barbara Museum of Art on April 21, when Silver-Garburg Piano Duo plays a recital of duo piano music the artist would have listened to and been influenced by, including a movement by Schubert that Garburg called "a major important piece, so complicated and beautiful but which almost no one ever plays."
Then, over the weekend, the duo will perform the world premiere of "Concerto for Piano Four Hands and String Orchestra," a work written for them and the Santa Barbara Symphony by Austrian composer Richard Dünser as a reimagining of a romantic work by Johannes Brahms that itself was an adaptation of Schumann's "Piano Quartet, Op. 47."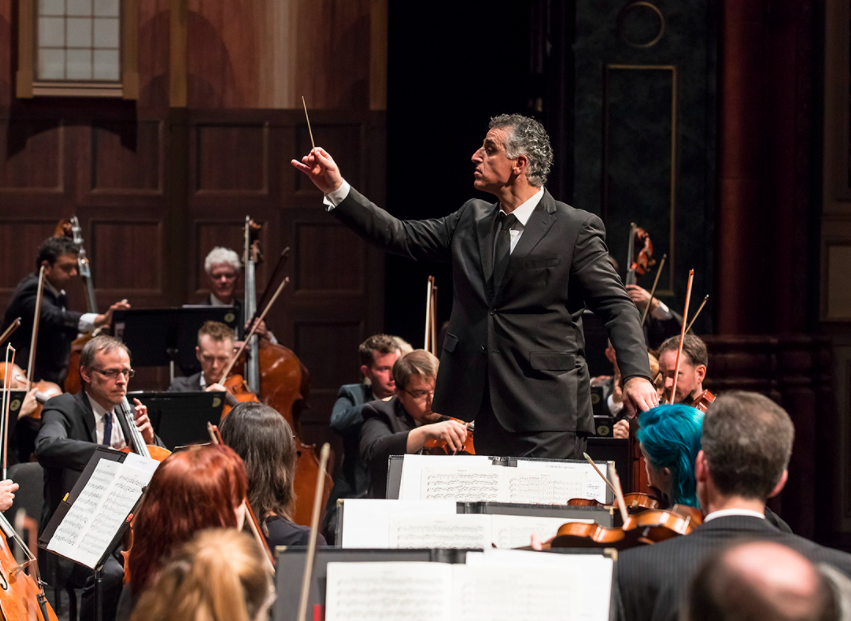 "It's such a unique piece to have had these three composers tinker with it. That just doesn't happen," Garburg said. "Brahms was probably the greatest arranger for four hands in history. What he did is absolutely amazing because he really understood how to create new textures rather than just copying the notes. It's quite phenomenal. Dünser comes from that same Viennese tradition, and he approached it as a new composition, not an adaptation. He enlarged what Schumann did with the quartet into the larger orchestra and found the right interplay with the piano, turning it into a beautiful concerto. It sounds both modern and classical. It's really one of a kind."
It's also precisely the kind of challenge Garburg and Silver love to take on and are grateful to have the opportunity to do so, given the nature of their relationship. "There's no way we'd be able to devote the time required and do it the way we do if we weren't life partners," Garburg said. "It's great that the piano in the living room is just nine meters away from our bedroom."
The Silver-Garburg Piano Duo will perform Parallel Stories' Art and Music: A Duet after an introduction by Nir Kabaretti at 5:30 pm on Thursday, April 21, at Mary Craig Auditorium. The duo will also premiere Dünser's adaptation of Schumann's "Quartet Op. 47" as part of the Santa Barbara Symphony's Romance in a New Key program on April 23-24 at the Granada Theatre.
You might also be interested in...