Spring Sing Bounces Back at the Bowl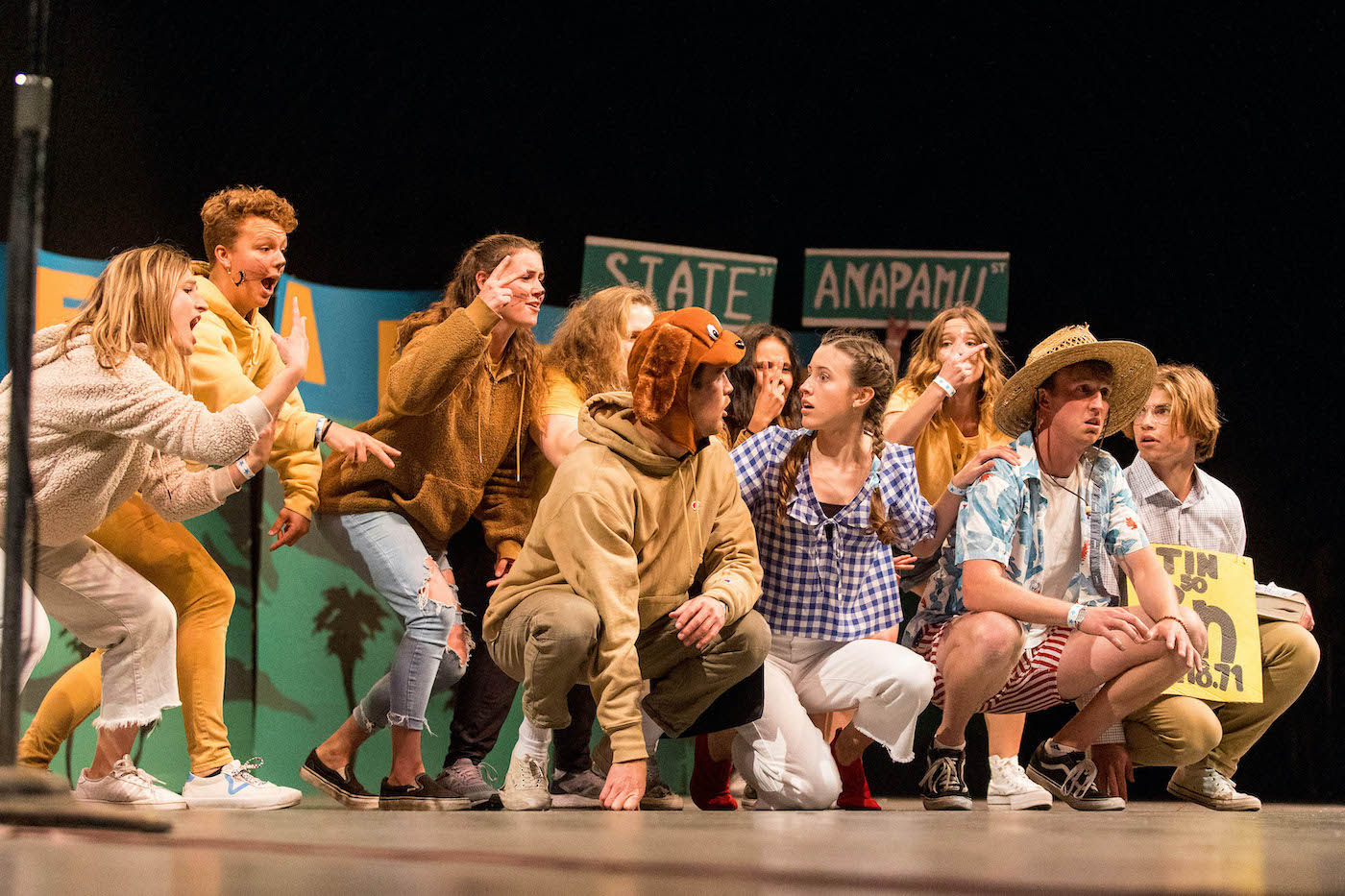 The 61st annual Westmont's Spring Sing, a student-performed variety show and competition between residence halls, was back and in person at the Santa Barbara Bowl April 1. It is the longest running tradition on campus and involves more students than any other college event.
For the first time, the Global Leadership Center (GLC) won top honors with their skit "The Wizard Abroad," which poked fun at students studying "abroad" at Westmont Downtown. The winning side act was "Alex & Noah," a hilarious song-and-dance parody about the college's Augustinian scholar program.
A Powerful 'Presence'
Fifteen graduating Westmont art majors make their presence felt in an exhibition April 7 to May 7 at the Westmont Ridley-Tree Museum of Art. A free, public opening reception for Presence is Thursday, April 7, from 4 to 6 pm at the museum.
The graduate exhibition features artists Brooke Dingman, Tirzah Dove, Katie Luttenberger, Meg Mason, Miguel Moreno, Marina Smith, Abigail Stadtlander, Selah Tennberg, Lauren Thomas, Cole Troya, Alyssa Mae Tumlos, Kenzie Westergard, Kate Wetterau, Anna Wheeler, and Rachel Yates.
The exhibition includes a wide variety of media, including gouache, oil, screen prints, mixed media, linoleum block prints, ink, pen, graphite, and acrylic on canvas. Ken and Francie Jewesson sponsor the exhibition at the museum, which is open Monday to Friday from 10 am to 4 pm, Saturday from 11 am to 5 pm; and closed Sundays and college holidays.
You might also be interested in...