SBHS Chicago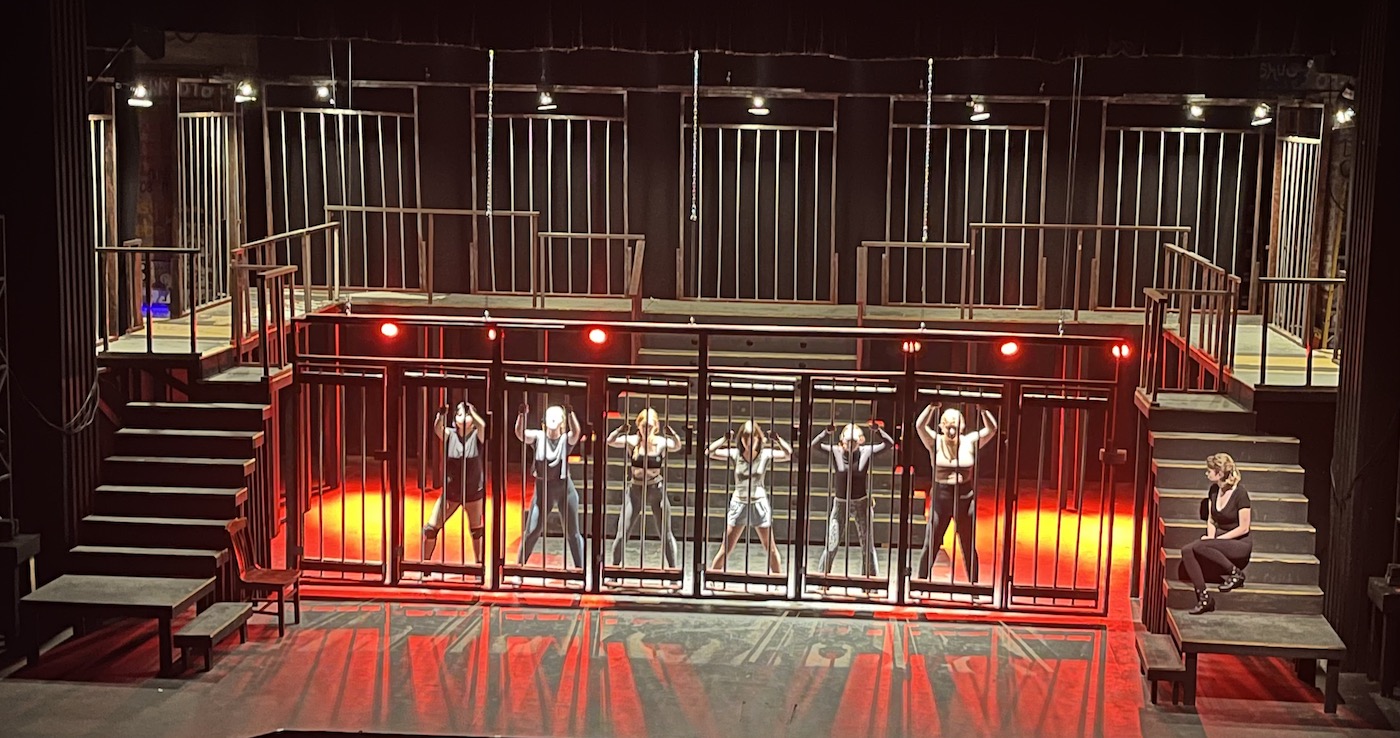 Nearly two years after taking over for the legendary Santa Barbara High School theater director Otto Layman, newcomer Justin Baldridge is getting his chance to put his stamp on the kind of big classic musical Layman loved to bring to the school's auditorium. Chicago, the second longest-running show in Broadway history, is a song-and-dance filled spectacular that is also a more fun-loving than biting satire on corruption in criminal justice and the concept of the celebrity criminal. The show pits nightclub sensation Velma Kelly against wanna-be Roxie Hart – both of whom have murdered lovers – for the attention and razzle-dazzle defense of Chicago's slickest lawyer, Billy Flynn, as well as the press who turn the whole thing into a media circus.
Despite Chicago's inherent glitz and glamour, Baldridge was drawn to direct the musical for its opportunity to employ his own minimalistic style. "It already has that quality of not needing huge set changes, and we've cut out any that were there in favor of the lighting and the costumes, which make everything pop for me when they're coming from a more abstract land," he said. "I prefer minimal because I want the audience to be forced to pay attention to what the characters are saying, and not be distracted by how beautiful the show looks." 
That goes for the players, too, Baldridge said. "It's perfect for high school because it forces the actors to do all the work to be on the forefront and to not let everything else tell the story. They need to do their job and just let the technical elements support what they're doing."
Montecito-born senior actress Grace Wilson has had no trouble embracing Baldridge's vision for Chicago as she never had the chance to work with Layman – her family relocated to Texas from age six to 16 years, and returned just in time for the pandemic to shutter live theater. Getting cast as Velma came as a surprise, not only because it was only her second show since returning to the stage (she was in the chorus of SBHS's Carrie last fall), but also because she'd auditioned for Roxy, the less self-assured of the murderesses.
"I'm pretty far from a Velma in real life, but on stage I translate as a bit more confident and bold," Wilson said. "Getting to be someone different is what I love about theater. I just didn't expect anything like this having come in as a newbie my senior year." Wilson said she's been thrilled to reconnect to dancing from her earlier childhood, including learning tap just for a routine that was added to the show.
"Mr. B was teaching me one-on-one for three hours and it was quite rigorous of an experience, but it's fun to be dancing. I also get to do the splits, and cartwheel and walkovers and more. And having such a [minimalist set] has been fun because it gives us freedom to play around and choose some of our own moves and locations. It's super cool."
SBHS's Chicago runs April 8-16 at its theater at 700 East Anapamu Street. Visit sbhstheatre.com for more information.
You might also be interested in...