Spring Travels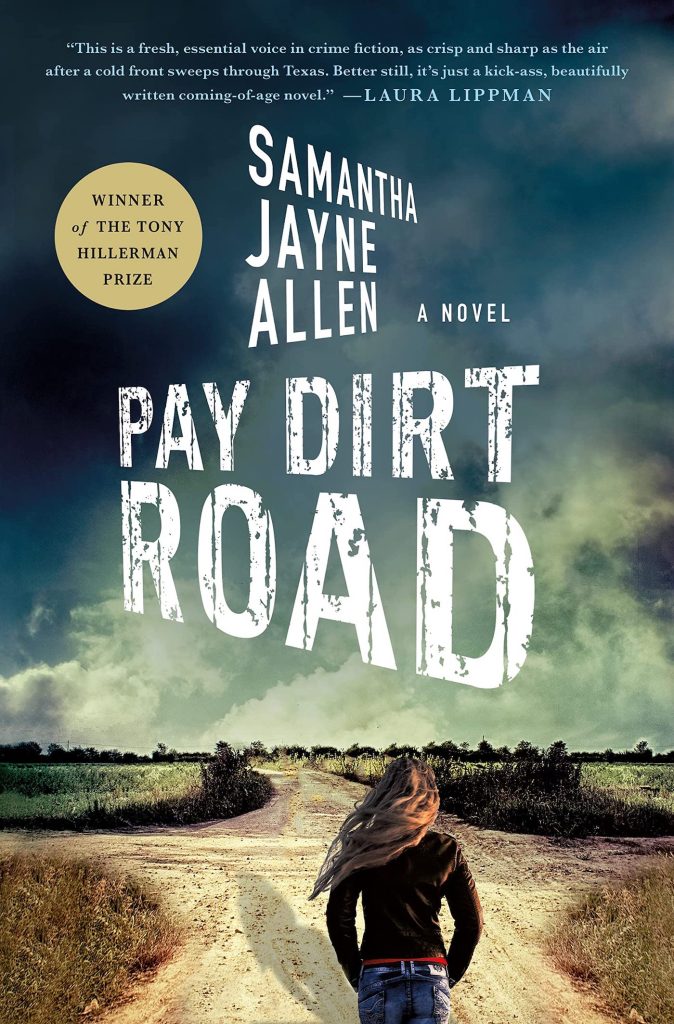 First off, let's visit a small town in Texas. In Samantha Jayne Allen's Pay Dirt Road, waitress Annie is drawn into her family's private investigation firm after a fellow waitress disappears from a party they both attended. Allen slowly builds her characters and the atmosphere of a recession-hit town with hardscrabble characters in grimy honky-tonks and lonely backroads. Particularly endearing is Grandfather Leroy, both feared and pitied because of his alcoholism. While investigating, Annie's shameful past rears its head, and it might just have something to do with the missing waitress. The prose in this one is as haunting as the landscape and could easily make for a sequel.
Forbidden City
China in 1960 is the setting for Vanessa Hua's Forbidden City. Mei is a teenager when she is recruited to become the face of the Cultural Revolution. Leaving her impoverished village and family behind, Mei becomes both spy and lover to Chairman Mao. Mei believes fervently in her destination and Communism as she navigates the Chairman's swinging moods, a dozen other young girls ready to take her place in bed, not to mention the Chairman's wife, who is no friend to Mei. Living under stringent yet luxurious surroundings, Mei grows disillusioned with the politics and repression swirling about. She is smart yet lonely and out of her depth. Hua has written a beautiful epic set during a complicated and turbulent time in China's history, yet it remains relatable because of the ambitious and budding young woman we follow.
The King's Shadow
The King's Shadow by Edmund Richardson offers an eye-opening biography about a military deserter in the queen's army (Queen Victoria), James Lewis. After deserting the East Indian Company's army and changing his name to Charles Masson, he roams the deserts of India, Pakistan, and Afghanistan in search of the Lost City of Alexandria. His unlikely adventures find him spying, dining with royalty, and dodging bounty hunters. Masson discovers untold treasures, including the ancient city of Alexandria in the Caucasus, and over fifty Buddhist sites near Kabul. He becomes a spy himself, an author, and amateur archeologist. Immensely well researched and written like a fast-paced adventure novel, Richardson immerses his audience in the 19th century on brutal desert plains as Masson outwits scoundrels, thieves, and murderers in a clever, provocative style.
Lessons in Chemistry
Bonnie Garmus's Lessons in Chemistry is delightful. Elizabeth is a chemist working for a research institute in Southern California with all male colleagues who act superior to her. She deals with their groping as she is passed over for advancement. She falls in love with her brilliant co-worker Calvin. When she has his child out of wedlock she is fired. Flash forward a few years and she has become the star of a cooking show on TV, Supper at Six, teaching women more than well-executed recipes but also how to change their status quo. The book is witty and Elizabeth is a powerful pioneering, not-your-average woman with her dog Six-Thirty, who has a vocabulary larger than some.
You might also be interested in...