Hope in Education: Annual Award Ceremony Returns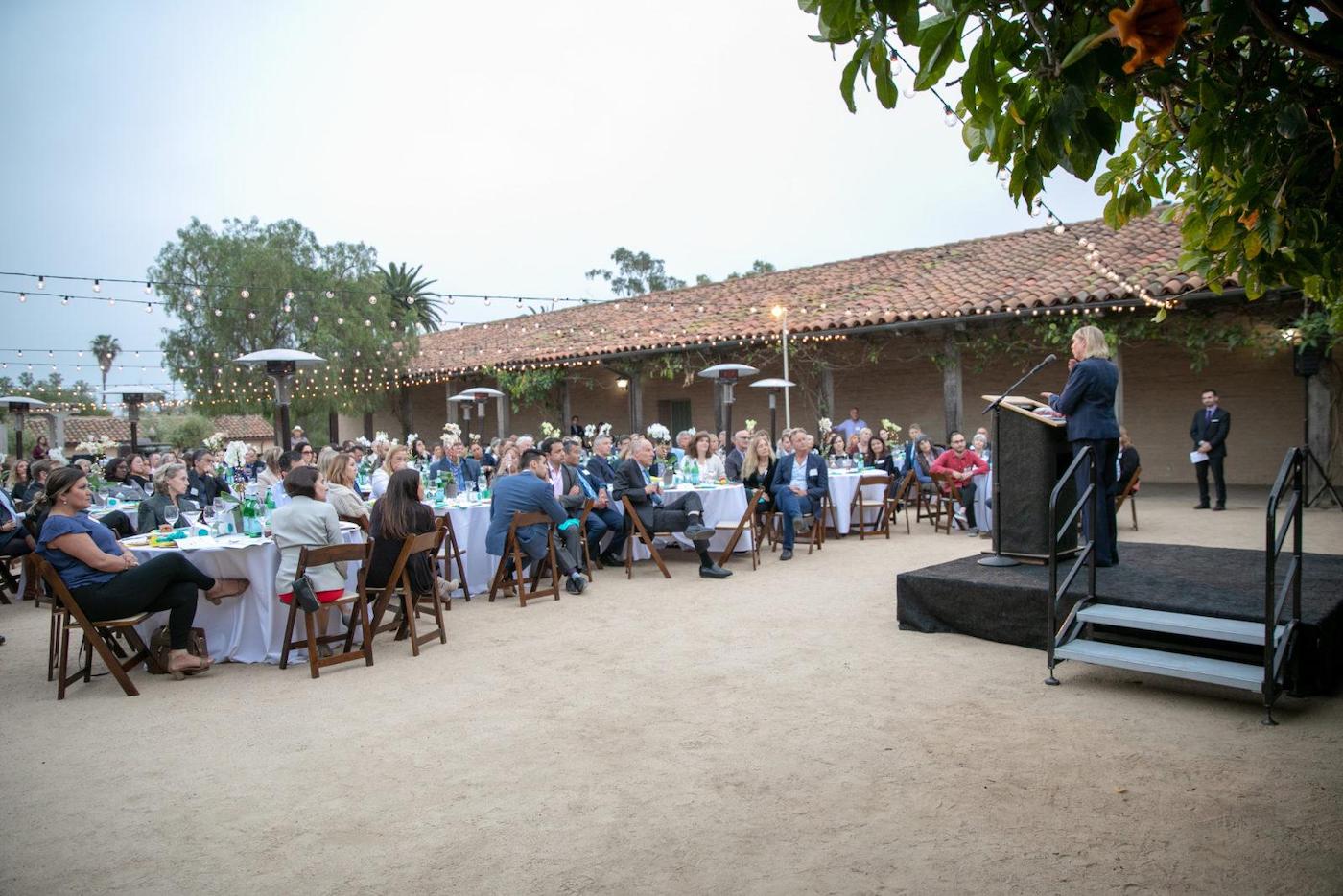 The Santa Barbara Education Foundation's annual Hope Awards will mark its return to the Historical Museum on April 28 after the pandemic scuttled the in-person gala in 2021. The doors to the Historical Museum will open at 5:30 pm to an evening of local food, drink, and a chance to show some extra support. The Santa Barbara Education Foundation (SBEF) establishes and expands programs that enrich the academic, artistic, and personal development of all students in the 14,000 student Santa Barbara Unified School District. These funds provided the means for The Literacy Project, the Homeless Fund, support of mental health needs among students, teacher grants, and summer enrichment programs. 
The Hope Awards is a chance to support these programs while enjoying an evening away from home with some entertainment and familiar faces. Start the evening with a range of small bites and local fare, such as a bruschetta from Ca'Dario or Los Arroyos tacos with a brew from Third Window to cleanse the palate. High school culinary programs will be showcasing their skills as well. The talents of these young chefs will be on display through dishes like a mojito salad from Dos Pueblos or desserts made by Santa Barbara High School to complete the experience.
Performances from the Santa Barbara Junior High School Jazz Band will add a little ambiance and reminder of the importance of music programs in schools. The evening's entertainment will also include a silent auction and opportunity drawing with several dozen items to fit a range of interests. Soothe yourself with something from the Salt Cave or FLOAT Luxury Spa. For the more active guests, there are classes from Santa Barbara Yoga Center or a climb through the Rock Gym. Tickets to the Santa Barbara Opera or the Ensemble Theatre Company will bring some fun for a night, and with gift cards, tickets, experiences, and more being offered, there are many items to be dished out before the award ceremony begins.
Philanthropy is part of the culture of the community, and it has always been in the ethos of our town. Every year, the Hope Awards honors individuals and programs making strides to help Santa Barbara Unified School District students reach their full potential. The honorees this year, Sara Miller McCune and Frank Stevens, will be celebrated for their longtime support of Santa Barbara's public schools.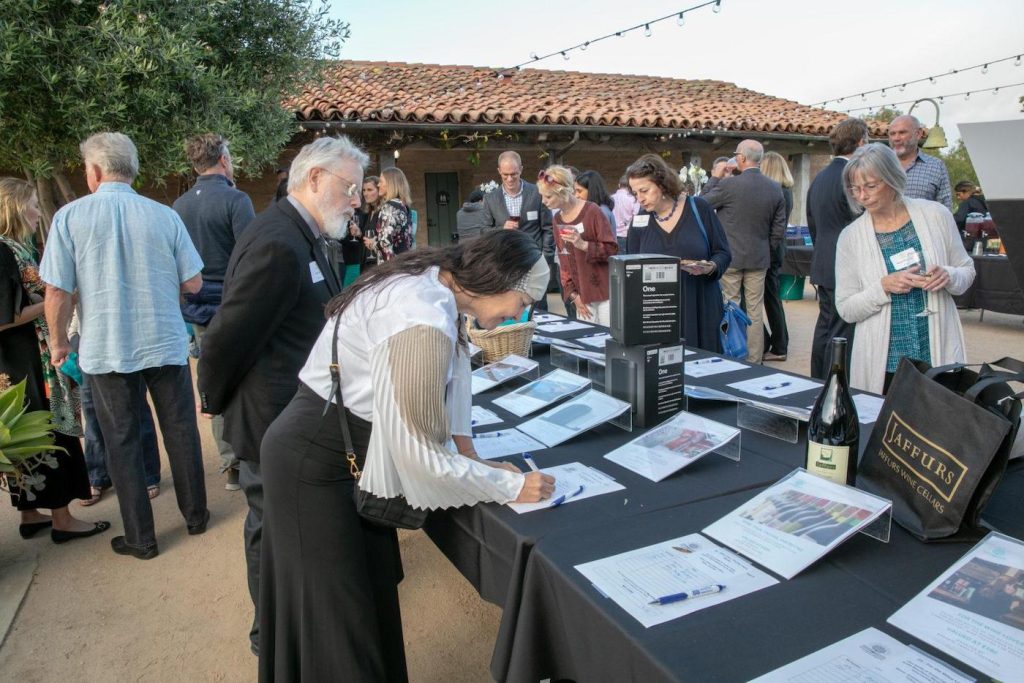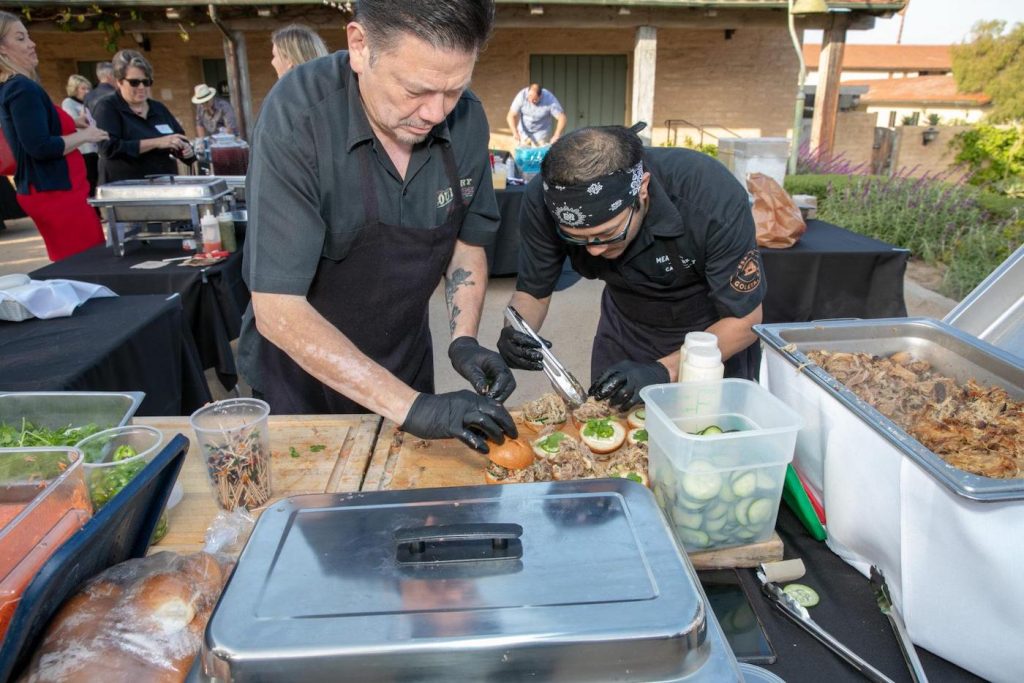 Sara Miller McCune is a lifelong entrepreneur and philanthropist, known locally for her consistent advocacy of accessible quality education and arts. "Reading is a way to grow as an individual, and it is a door that opens in your life and will never be closed afterward. And I feel that every child in this region deserves to have that ability as a human right," said Miller McCune.
Frank Stevens has been involved with the Santa Barbara Education Foundation for the entirety of its 37-year history, serving as both a board member and board president. A longtime volunteer, his unwavering commitment to education has helped shape Santa Barbara public schools into what they are today.
Founded in 1985, the Santa Barbara Education Foundation raised more than $2.3 million in the 2020-21 school year to support children in need who attend Santa Barbara Unified School District schools – and the impact these efforts have left is nothing short of impressive.
In 2021, through the Student Online & Academic Resources (SOAR) campaign, the community donated nearly $260,000 in funds to connect households without the internet and provide essential learning tools so that SB Unified students could continue their studies remotely regardless of their household income level. The proceeds from this year's paddle raise will support local students in low-income categories whose families need financial support to be able to afford everyday items such as shoes, blankets, jackets, and sleeping mats for students who are homeless.
Often taken for granted, these items can fundamentally change the ability of students to have greater academic success. Last year SBEF raised over $55,000 and distributed jackets to 11 elementary school sites with the support of local donors. Because COVID-19 has hit families in this income category so hard, the needs of these students are now greater than ever. So much in our lives ground to a halt last year, but the Santa Barbara Education Foundation's work on behalf of the children and youth of our community never stops. Join them at the Hope Awards on April 28 in celebrating two people who also have never stopped supporting education.
For more information, visit sbefoundation.org/hope-awards
You might also be interested in...