5Qs: Good Omens with Sarah Jarosz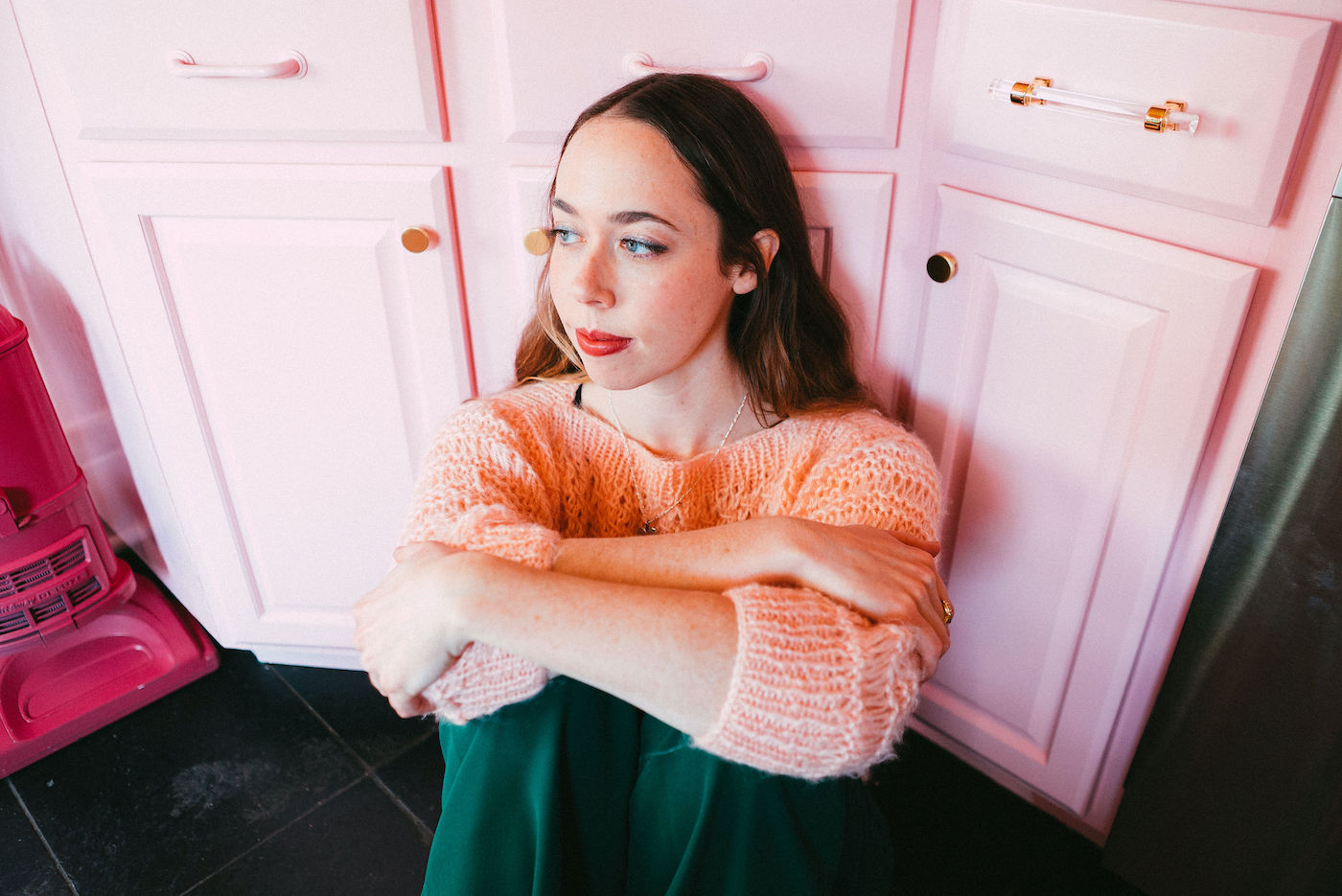 Sarah Jarosz immediately caught acoustic music lovers' ears while still a teenager with her detailed and layered songs delivered with an utterly captivating voice, both of which belied her years. A four-time Grammy-winner before she turned 30, the native Texan multi-instrumentalist by way of New York City released four astounding albums by the age of 26 whose titles alone (Song Up in Her Head, Follow Me Down, Build Me Up From Bones, and Undercurrent) hint at her maturity.
Locals have heard her at Live Oak and the Lobero as well as with the folk trio I'm With Her. Now Jarosz is returning to the theater on the heels of two more compelling records, boasting very different soundscapes to perform with her full band on Wednesday, March 30.
Q: You got a Grammy nomination for your first album, which you made at 18 and featured guests Chris Thile and Jerry Douglas among others. To what do you attribute being so capable and confident at such an early age?
A: It's partly the nature of the acoustic/bluegrass/folk world that I grew up in where there's a huge emphasis on improvisation. Even in the early days sitting around a campfire at the Wimberley bluegrass jam on Friday nights, you've gotta be ready and on your toes to take a solo or pick a song to sing. That carried over into music festivals and camps that I went to as a teenager where the level was always really high. I'm really grateful that those people you mentioned, my heroes at that time, they treated me like a musician, never playing down to me like a kid. You had to rise to the level, and work to keep up, which was really inspiring as a young musician.
In the same vein, your music has always had that old soul feel with a personal point of view but immediately accessible.
As a kid, almost everything I listened to was much older music. The band that changed my life was Nickel Creek because it became something that younger people could do that was honoring the place that it came from, but was cool. And my favorite songwriters are super genuine to themselves within their songs, which is what I've always tried to do.
You put out two albums within the last 20 months, including World on the Ground, your first with John Leventhal,who worked a ton with Shawn Colvin and Rosanne Cash and excels at giving a more pop feel to folk. 
Growing up in Austin, Shawn has been one of my biggest musical heroes from the beginning. I totally ate up those records, so it was always in the back of my mind to work with [John] someday. With all four of my prior records, I was very adamant about co-producing and very controlling about every single little aspect of the songwriting and arranging, which was purposeful to find my sound on my own. But then making the record and touring with I'm With Her (alongside Nickel Creek's Sara Watkins and Aoife O'Donovan) gave me experience with being part of a team making decisions together, letting things go, and doing what serves the project best. That's what opened me up to get out of my comfort zone and work with John, whose aesthetic choices I've always loved. It really blew my mind and opened up my world musically.
"Blue Heron Suite," which you wrote back in 2017 as an intricate song cycle from a commission, actually came out last April in reverse order. What was the thrust of the impetus for you?
I wrote it about my mom who had been diagnosed with breast cancer and was in the thick of really intense chemo and radiation. The commission came right when I needed to pour all these intense feelings into the music, and it wound up being a very healing process to take in everything that was coming outside of me and filter it through the song cycle. My mom always would say that seeing a blue heron is a good omen, which I latched onto as a symbol of hope at that really tough time. It was very close to my heart. I played it for FreshGrass but didn't record it until a year later. I went out on the road with I'm With Her and then the pandemic hit so it got delayed. But now it's taken on a whole other layer of what everyone has collectively been through in the last couple years. It's such a healing piece of music for me, and listeners were also in a place where they were willing to sit down and actually listen to a 32-minute song cycle all the way through. That's very gratifying.
To bring it full circle, you turned 30 last year. Still young, of course, but something of a milestone. What did it mean to you?
It was definitely kind of weird in the middle of a pandemic. But mostly, nothing's changed and that's good, because I'm still doing what I wanted to be doing when I was 15. But there is also that sense of what's next. How do I continue this process of growing and having a music career be sustainable over a long period of time? The one thing the pandemic taught me is to find a better balance of being out on the road and spending time at home.
You might also be interested in...