Lola Blanche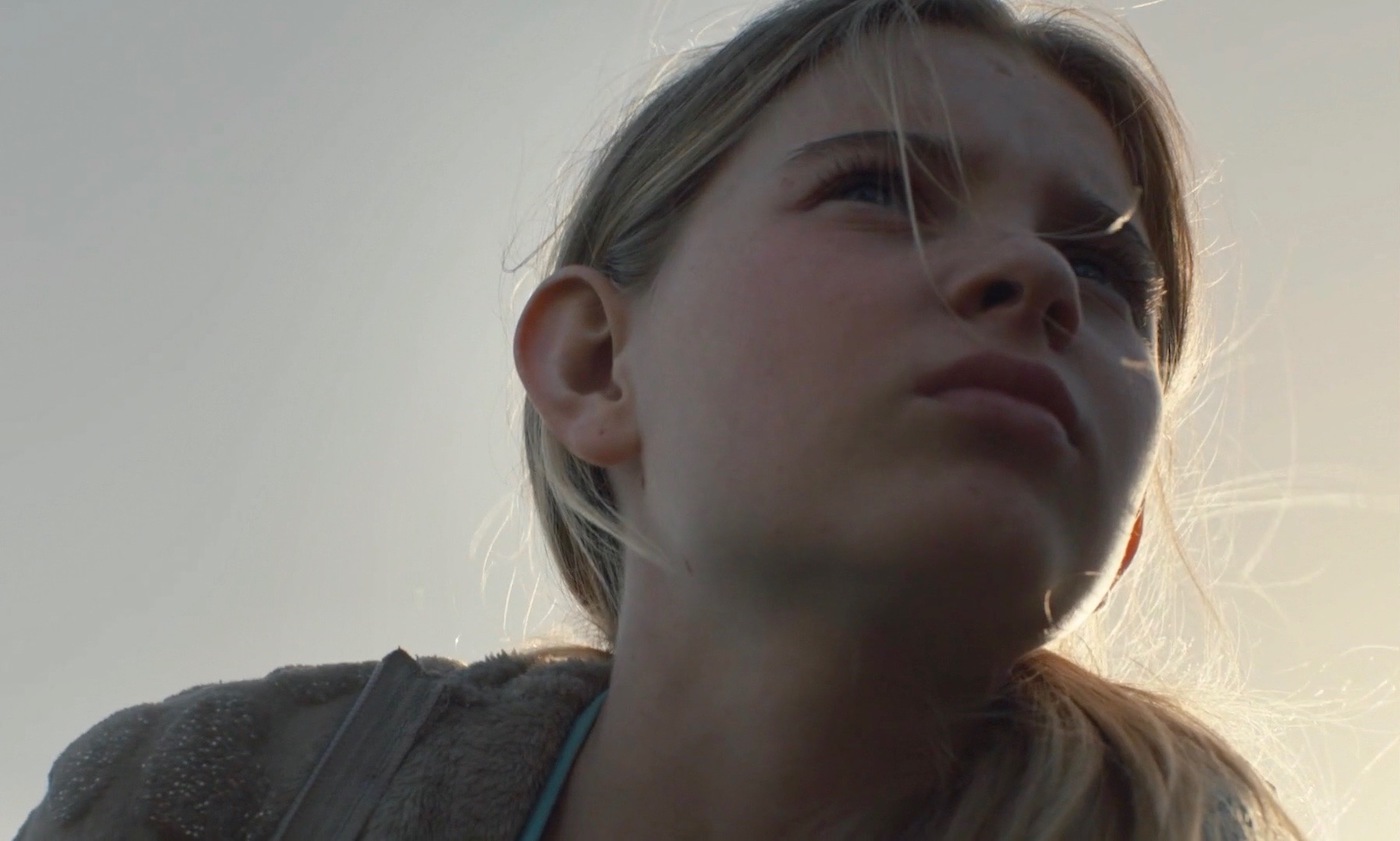 One of the gems presented in the short film program of the 2022 Santa Barbara International Film Festival was a 13-minute beautifully shot piece titled Kissy and the Shark helmed by writer/director Lola Blanche. In its brief running time, the film covers a myriad of topics that include nuanced views of interpersonal relationships, humanity's deep connection to animals, and the broader concept of the tenuous connection between the earth's inhabitants and the delicate balance of nature.
Kissy, an 11-year-old girl, lives with her terminally ill mother and grandmother in an RV situated in Los Angeles' Terminal Island. The family is gathered on the sand with Kissy wishing to escape to the water's edge. Ignoring the desperate pleas of her mother for a much-needed hug, the fraught relationship between them is revealed. At the shoreline Kissy discovers a beached shark trapped in plastic waste carelessly discarded, the result of ongoing environmental pollution. In an attempt to gain control over her own life she drags the injured animal into the family RV with hopes to revive it. Eventually her mother and grandmother discover her and join forces to save the shark. Together they drag it back to the sea where, despite their efforts, it dies. Kissy discovers that life and death are beyond her control but the relationship with her mother is within it. She tells her anxious mother that the shark has survived with the knowledge that triumph exists in the moment, no matter how brief. An emotional hug between Kissy, her mother, and grandmother, transforms Kissy's sorrow into greater understanding of herself and the need to be present for those around her.
The writer/director Lola Blanche, a London native, recently finished her MFA in Directing at the American Film Institute as a Mary Pickford fellowship recipient. Her short film, supported by the BAFTA GSA Commissioning Grant, Blanche began by describing her inspiration to tell Kissy's story. "In part, Kissy and the Shark is a love letter to my mum. In the process of studying the complex connection between mother and daughter, I began to write and investigate different versions of my own story." A mother and daughter caught in the space between life and death, childhood and maturity, human and animal are important themes throughout the narrative.
"Humans take on animal characteristics and animals take on human characteristics to provide a lighter tone to explore the dark, emotional aspects of human relationships," Blanche emphasized. Fiercely independent and rebellious girls and women are her main protagonists. The present narrative is the foundation for a planned feature length film with three generations exploring women's identities, particularly women who defy preconceived norms.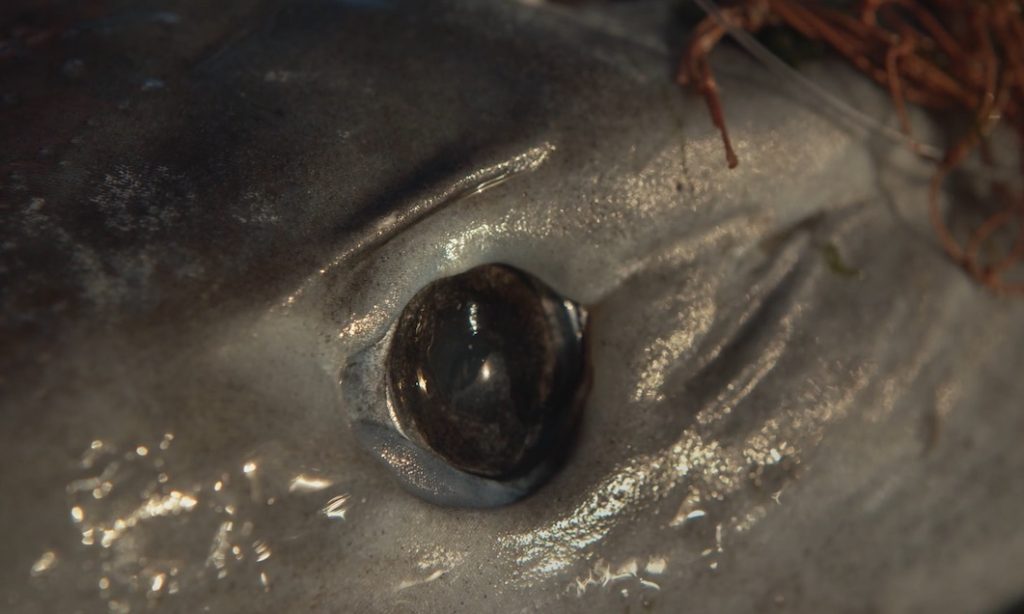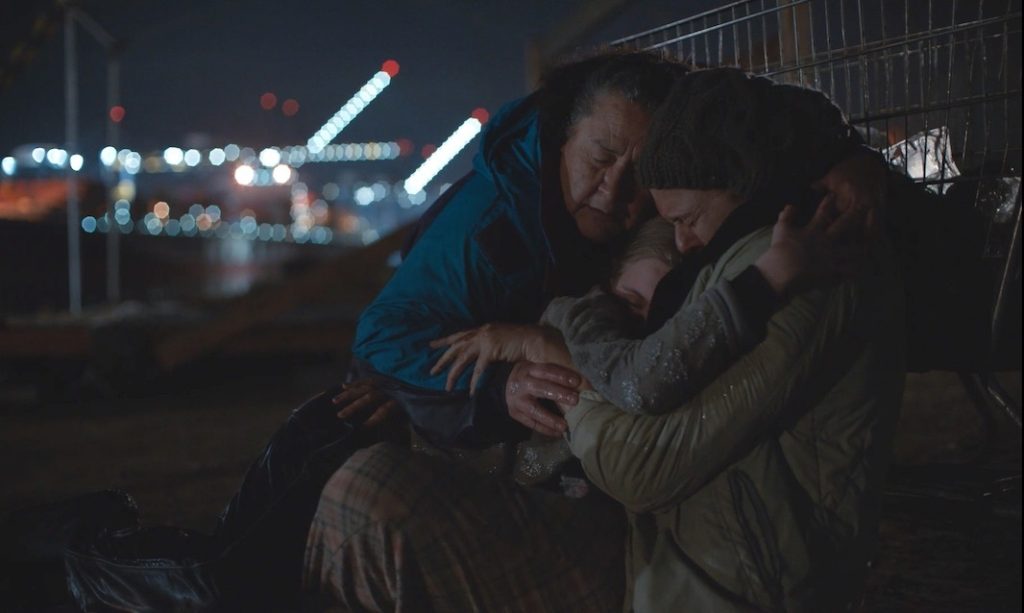 Now a resident of Los Angeles, Blanche chose a location within the greater L.A. area. "Coming from England to the U.S. I felt drawn to Terminal Island in San Pedro, with all its washed-out colors. The phosphorescent lights of ports reminded me of home, in particular the Thames Estuary, a place I frequently visited, gritty and firmly based in realism." Intimate camera work and a soulful palette highlight Kissy's transformative experience. Improvisation and chance played a huge role in production, essentially an escape from shot lists and storyboards to relinquish control and capture the magic of the moment.
Blanche was inspired to work with actors representing three generations: Jenica Bergere (the mother) and Gloria Sandoval (the grandmother), both professionals, created the firm foundation in which Liberty Mancio (Kissy), a non-actor, could play and explore. "Liberty's fearless attitude and eagerness to explore and improvise really tapped into core feelings akin to my own childhood memories." The multi-layered themes of this short film examine a spectrum of human emotion: tenderness, vulnerability, dependency, shame, anger, guilt, and, inevitably, love in its purest form. Blanche concludes, "My characters represent my inner world, everyone a part of my own story." And what a story it is!
Kissy and the Shark is a social realist fairy tale, a contemporary view of a future which feels worryingly familiar and plausible. It deals with the painful reality of how we have polluted the world we rely on, and ruined the habitat of animals that understand much more.
Sigrid Toye is an Educational and Behavior Therapist with a PhD in Clinical Psychology, a free- lance writer, and a storyteller. She loves all things creative, including her two (adult) artist children.
You might also be interested in...