Buck Up for the Cadillac Angels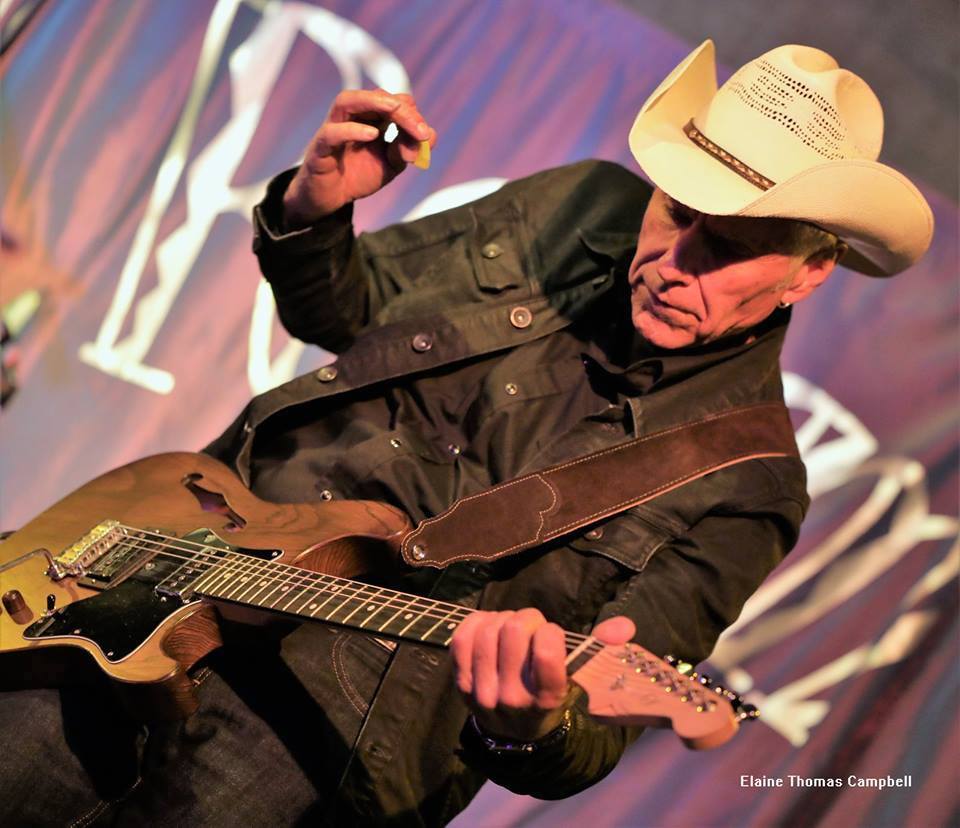 With apologies to all of the other rock groups, solo travelers, and dedicated duos who might lay claim to being "The Hardest Working Band in Rock," Tony Rock and the Cadillac Angels take a backseat to nobody. Rock – who recently changed his last name from Balbinot for personal reasons – no biggie, since the band itself swapped out its original moniker of Roadhouse Rockers way back in 1996 – has led the power trio for near-on 40 years now, playing nearly every club and bar in town, including a whole bunch that no longer exist, while also traversing the highways of the American West. The trio has shared the stage with Los Lobos, Dick Dale, The Blasters, Dwight Yoakam, Dave Alvin, Link Wray, to name a few, and for a while there about 25 years ago they also served as the backing band for reemerging rockabilly singer Wanda Jackson. They're back hitting the local bars in town again as the pandemic recedes, as the Angels have rocked out at Hook'd Bar and Grill, M. Special Brewing Co., and Island Brewing Co. just in the last two weeks.
Now the Angels are set to do a pair of official CD release parties for Rockin' The Heartland, which was – like many of its predecessors – recorded live with no overdubbing, at Painted Sky Studio in Cambria, just prior to the shutdown. The album showcases its hearty hybrid featuring elements of rockabilly, surf, instrumentals, rock, outlaw country, urban blues, and just about anything else under the harder Americana umbrella. Buck is still playing vintage instruments, too, this time guitars and amps made for Sears and Roebuck going back to 1959.
"I've survived and lived as a performing songwriter my whole life," he said. "I stayed on the road. I've been able to create my vision of the world and bring it to people, and anybody who can do that is a success story, man." – Peter Case
Thankfully, the singer-songwriter-guitarist hasn't lost his sense of humor either: "When I cut my first record and hit the road, gasoline was 89.9 cents a gallon down in El Paso," he wrote in an email. "We could get a bad motel room for about $25 and a decent one for $40, and we averaged about $300 a night in the clubs and bars. When I hit the road this spring, gas will probably be 6 bucks a gallon, a bad motel will be at least 120 bucks a night – and the clubs will still be paying about $300 a night, if we are lucky… I think I actually saved money by staying at home during the lockdown!"
Celebrate the freedom of the open road (and the lifting of mask mandates) with new music from the Cadillac Angels at The Blue Owl on March 11 and Figueroa Mountain Brewing Co. in the Funk Zone on March 12.
Info at facebook.com/tonybuckcadillacangels.
Classical Corner: Music Academy's Momentum
Hot on the heels of hosting the London Symphony Orchestra led by Sir Simon Rattle in a three-concert residency at the Granada Theatre March 24-27, the Music Academy of the West rolls right into April with another sumptuous three-concert set in its first-ever Competition Winners Recital Series.
Additions, changes, and pandemic-induced postponements have resulted in the scheduling of all three concerts featuring winners of recent summer festival fellows competitions in a mid-week marathon at Hahn Hall, April 5-7. Each performance will include world premiere works commissioned by MAW and written just for the winners by celebrated contemporary composers. Violist Keoni Bolding and pianist Melivia Raharjo, the champions of the 2021 Duo Competition, premiere Conrad Tao's Churn as part of their April 5 recital; Solo Piano Competition winner Hsin-Hao Yang debuts a new work from Tyshawn Sorey in his program on April 6; and Marilyn Horne Song Competition champions tenor Shawn Roth and pianist Alexander Soloway premiere Carlos Simon's Vocalise in their April 7 recital.
Individual tickets go on sale March 11 for $55, or you can subscribe to all three recitals for $105, less than the price of two. Look for interviews in this space in our March 31 edition.
Visit musicacademy.org/events for details and tickets.
You might also be interested in...