Mysterious March Madness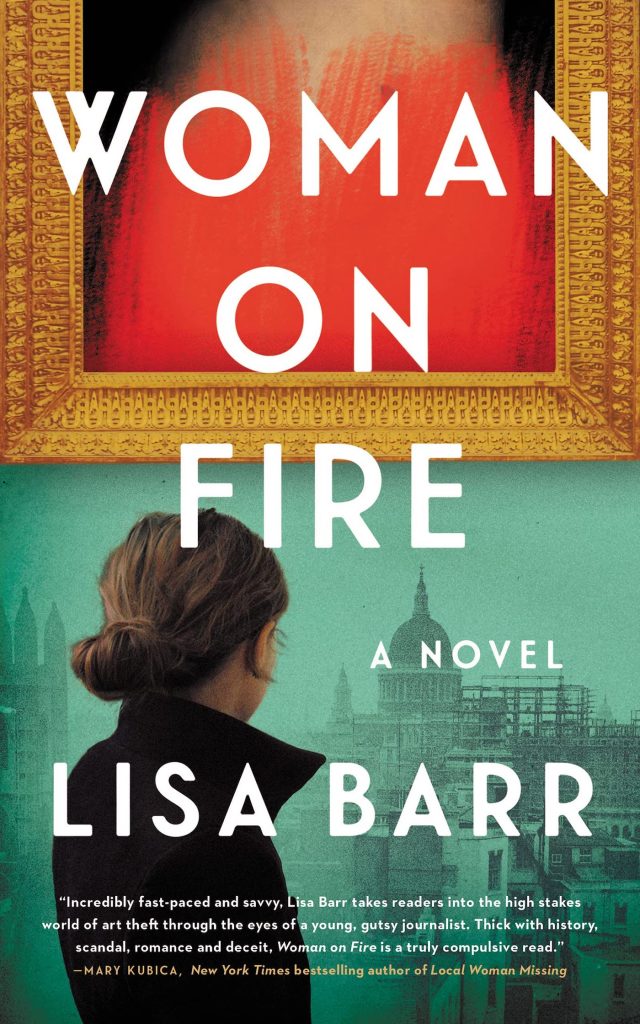 March Madness begins with Lisa Barr's Woman on Fire. Jules Roth is a journalist given the assignment to find a painting stolen by the Nazis 75 years earlier. The piece? Ernst Engel's Woman on Fire. Meanwhile, a ruthless heiress is determined to find the painting first. What follows are secrets, love, the aftermath of war and a woman who burns bright throughout history. 
Revolutionary Beauty
Local author Julia Loggins's Revolutionary Beauty is a simple guide to better health and beauty for anyone who wants to revitalize their energy and happiness.
The Next Ship Home
An eye-opening read about immigrants and how they were treated, or mistreated, as they came through Ellis Island is the premise of The Next Ship Home by Heather Webb. This is a beautiful novel about two sisters fleeing abuse in Italy and their hope for a better life in America when they arrive at Ellis Island in 1902. Tragedy strikes quickly and one sister, Francesca, sets out on her own to navigate New York's closed society, prejudice against Italians, and how hard it is for immigrants to assimilate. The book brings to light the struggles of the female immigrant experience through Francesca who is willing to do anything to survive and thrive.
The Match
One can never go wrong with a new Harlan Coben read. The Match is a page-turning thriller. Though it is the second book in a series, the first being The Boy from the Woods, it stands perfectly on its own. Coben makes easy reading of complicated plots. This one involves Wilde (the former boy in the woods) and a DNA match that leads to his father, who then disappears – there is a serial killer, reality stars, and a murder trial. Coben's characters are so likeable and complex, you root for them all the way to the twisty end.
Night Shift
Two horrific nights of murder 15 years apart draws a small town in Night Shift by Alex Finlay (a pseudonym). The first killings are in 1999 at a Blockbuster in New Jersey. A group of teens are slaughtered, but one survives. Flash forward and the survivor is now a therapist, with plenty of her own problems, including pills and trolling for one-night stands. She is called in to help the latest survivor – another teen girl – in a recent slaying at the local ice cream store. There is a very pregnant FBI agent, a group of angry fathers, and small-town secrets bubbling under the surface. All whizz towards a harrowing climax.
Finlay Donovan Knocks 'Em Dead 
Finlay Donovan Knocks 'Em Dead is another fun book, second in the series by Elle Cosimano. Finlay is a novelist who specializes in murder. When she discovers someone has offered money to off her ex – she isn't entirely opposed to it – she goes undercover to find out who placed the ad online with a moms' group. With the help of her nanny Vero (my favorite quirky character), the two find themselves in scrapes involving the Russian mob, a hot cop, and the remains of a bad guy. Hilarious, smart, and madcap.
You might also be interested in...