Colvin's Steady Career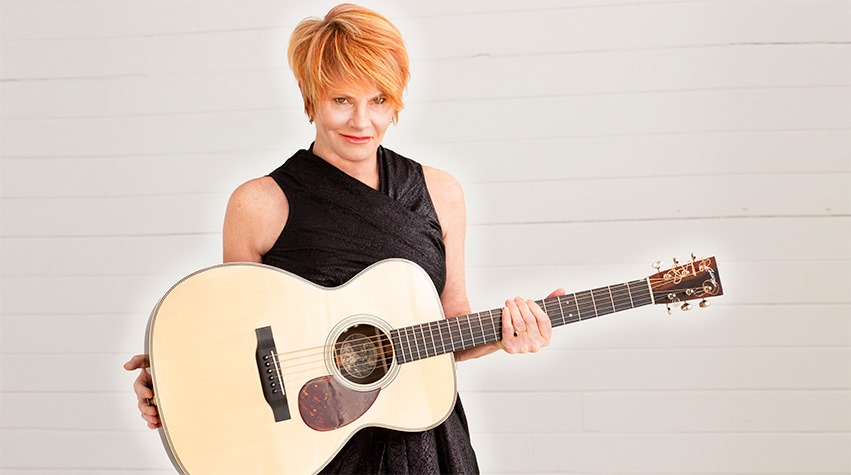 Singer-songwriter Americana roots-rocker Jason Isbell has won four Grammy Awards since separating from the Drive-By Truckers, and with his band 400 Unit represents some of the best of Southern rock music today. But the opening act for the concert at the Arlington Theatre on February 26 isn't far behind.
Thirty-three years into her career, it might be hard to recall what a sensation Shawn Colvin was in her first decade. Her debut, Steady On, took home the Grammy for Best Contemporary Folk Album in 1991, and seven years later she captured the two most coveted categories as "Sunny Came Home" claimed both Record and Song of the Year.
Steady On has remained a staple in rotation on many record lovers' playlist, and remains Colvin's favorite album, too. So much so that she celebrated the album's 30th anniversary by recording a new solo acoustic version collecting the personal-yet-universal songs revealing relationships from the inside out not only as she usually plays them live sans a band, but also in their original context.
"That record was the manifestation of a dream come true for me because it took me a long time to find my voice as a songwriter," Colvin said. "After years as a cover singer, I was still figuring out how to write, not really knowing what I was doing. 'Diamond in the Rough' was a watershed moment, things started flowing and I got my songwriting legs under me. I'm immensely proud of it. I've always felt like if I never made another record, Steady On would have been enough."
Fortunately, Colvin has continued to record, and has several other original albums in her catalog along with a pair of records covering others' songs from folk to pop to rock. "I just love great songs, whether or not I wrote them," she said. "In my own songs, I know that the more I tell my truth and don't hold back, others are going to relate to them the same way."
While Colvin will be continuing her pandemic-postponed anniversary tour singing Steady On in sequence for a month-plus of headlining gigs in March, at the Arlington she'll play selections from the 30-year span, including, she said, one or two as-yet unreleased ones.
"All of my records are touchstones for me, and I still relate to all of the songs," she said. "There's only one I never play because it's still a little too vulnerable and raw."
You might also be interested in...