Alan Ross Live Event on Ansel Adams & Photography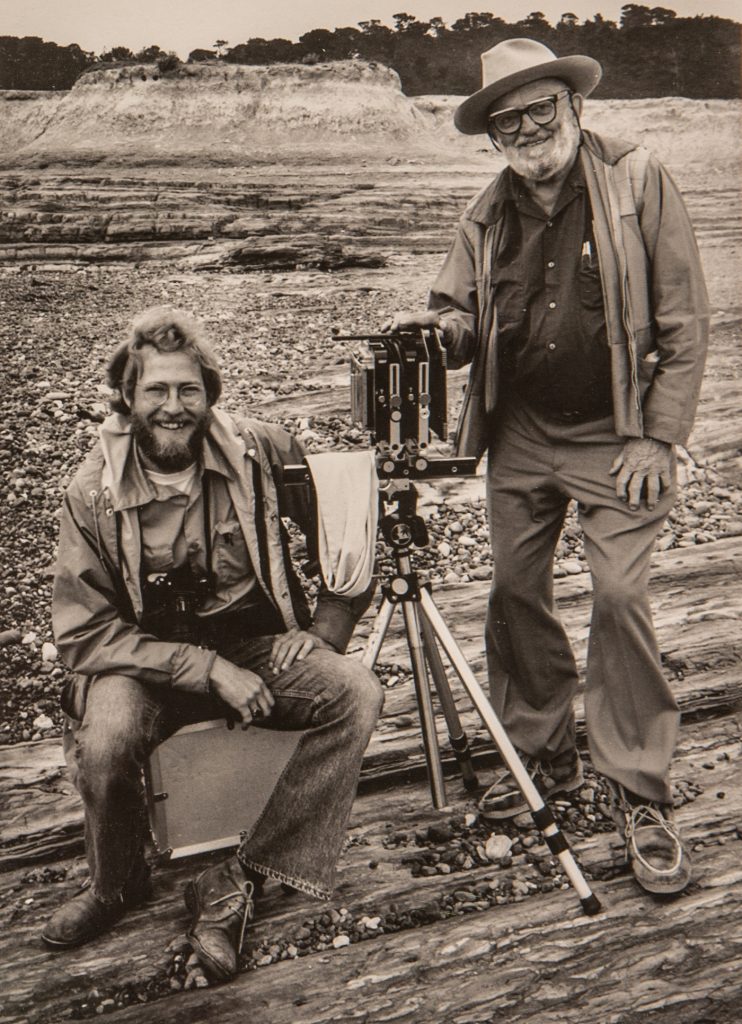 Famed photographer and guru to students of the craft, Ansel Adams, is being celebrated at the Wildling Museum of Art & Nature in Solvang with an exhibit curated and hand printed by his former assistant and Master Photographer, Alan Ross, who, for the first time is showing his photographs side by side with Ansel's at a museum. The exhibit is titled "Sharing the Light: Ansel Adams & Alan Ross" and is on display now through March 20. On view is: Adams's classic works Moon and Half Dome, Yosemite National Park, California c.1960 printed 1975, and Sierra Junipers, Upper Merced Basin, Yosemite National Park, California, c.1923, printed c. 1927 – both gelatin silver prints.
And tune in Sunday, February 20 at 2 pm for Ross's live Zoom talk, "Ansel Adams: The Man Behind the Camera," sponsored by Montecito Bank & Trust.
In our interview this week, Ross shared, "There is the reality of the lens, film, and exposure, and the reality as the photographer feels it." He grew up in Sausalito, taught himself photography at age 12 using his dad's Rolleicord camera with Zeiss lens, and learned darkroom from an 8th grade friend's father. In high school he joined the Sierra Club, got a Nikkormat camera with a 50mm f:2 lens, and was an avid Adams follower. Changing his college major three times, from mechanical engineering to forestry, he finally settled in the Design Department at UC Berkeley where he set up his own photography degree. Under his mentor, Design Department Chair William Garnett, he met San Francisco commercial advertising photographer mogul and friend of Adams, Milton Halberstadt, where he landed an assistant job for three years. After Halberstadt closed his studio, Ross wrote to Adams looking for work. He invited him part-time to assist with his Yosemite workshops. This led to full-time assisting at his studio in Carmel for five years from 1974 to 1979 and near-monthly printing sessions there until Adams's death in 1984. Ross lives in Santa Fe, doing photography, teaching, and writing, and continues to be the exclusive printer of Adams's Yosemite Special Edition negatives, his assignment from Adams since 1975. He makes each print by hand from Adams's original negatives using traditional darkroom techniques. Ross's collectors include the Polaroid Corporation, Yale Museum of Art, Rochester Institute of Technology, San Francisco Museum of Modern Art, and the Georgia O'Keeffe Museum.
Q. Let's start with your gear list…
A. I love my fold-up Arca-Swiss F-Field 4×5 film camera, my Mamiya 6×7 Rangefinder Film Camera, and I modified my Canon Mirrorless EOSM6 for infrared. For lenses I tend to see a bit wider on the Arca and Mamiya, and have an 18 – 150mm zoom on the Canon. I use available light – meaning, whatever light is available!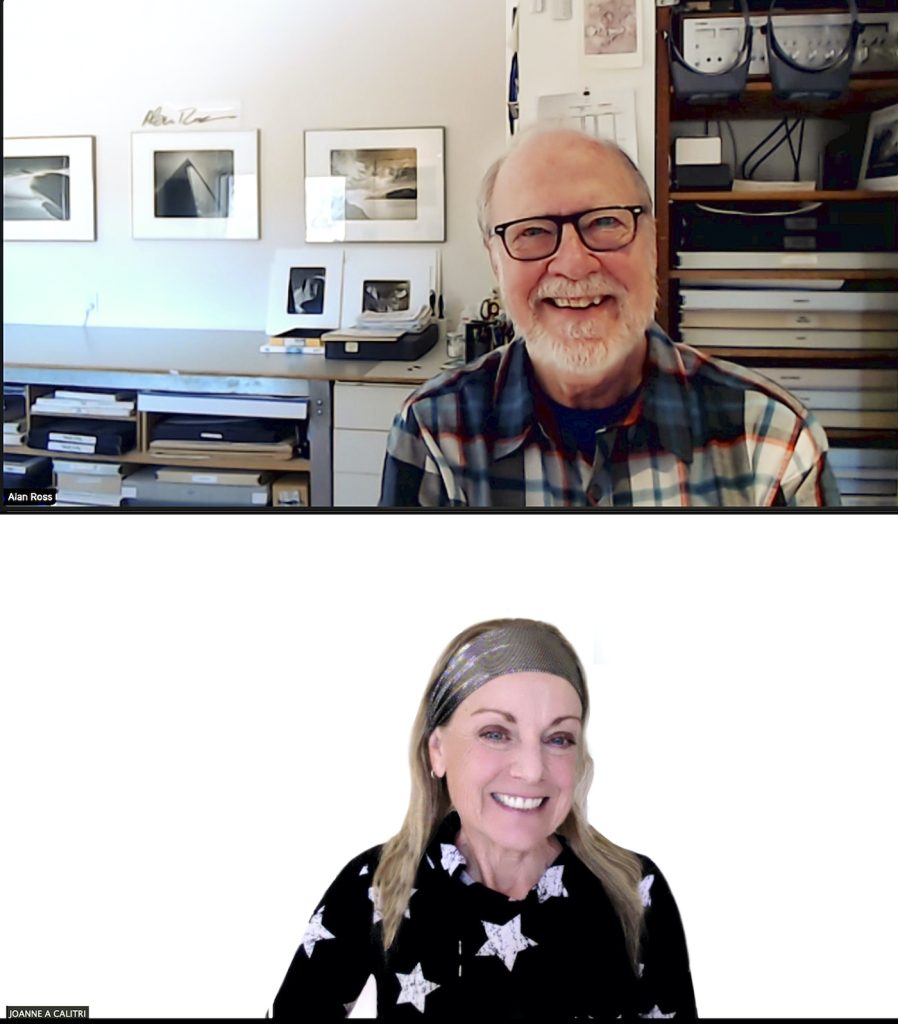 How did the exhibition at the Wildling come about for you?
Photographer George Rose met me at my Yosemite workshop in early 2020 and proposed I should exhibit at the Wildling Museum. The idea of sharing the exhibit with Ansel was a wonderful opportunity to me. Due to the theme of the museum, they only wanted landscape-nature images, which eliminated a lot of my own work and of Ansel's. My three most popular images back in the day were a Yosemite landscape, a still life of an onion, and a nude. I also do a lot of architectural studies. Subject matter is fair game to me.
What is your message to the viewers?
Sharing the beautiful things I see in the world, from landscapes to architecture and details of things. A photograph is the way I express how I feel about something.
To me it's about how expressive black and white images can be, they are abstract reality, meaning, I can make the sky lighter or darker than it really is, and the image takes on a new mood. I can alter color relationships without anything looking "wrong."
Any takeaways from being with Ansel?
He wasn't the techno fanatic people think. He was a musician; testing film for him was like playing scales, and he did not want to play the wrong note. What struck me was how many ordinary photos he took, which did not bother him; he learned what to do and what not to do. He was very open about things and liked to experiment. It was a comforting realization for me. Ansel was very human; he loved being around people. He made some marvelous-feeling portraits, and abstract studies of objects. He wasn't photographing the reality in front of the lens, he was photographing the emotion that scene arose in him, the crux of his creative experience – sharing the mood.
Fondest memories of working with Ansel?
When I worked for Ansel, he put the light on the paper himself [exposed the prints in the enlarger] and I did the print baths. To him, printing was like painting with light. When he'd burn and dodge (darken or lighten) areas on the printing paper, it was like watching a ballet. As Ansel liked to say, "The negative is the score and the print is the performance," that it's perfectly alright to express different things with the same image.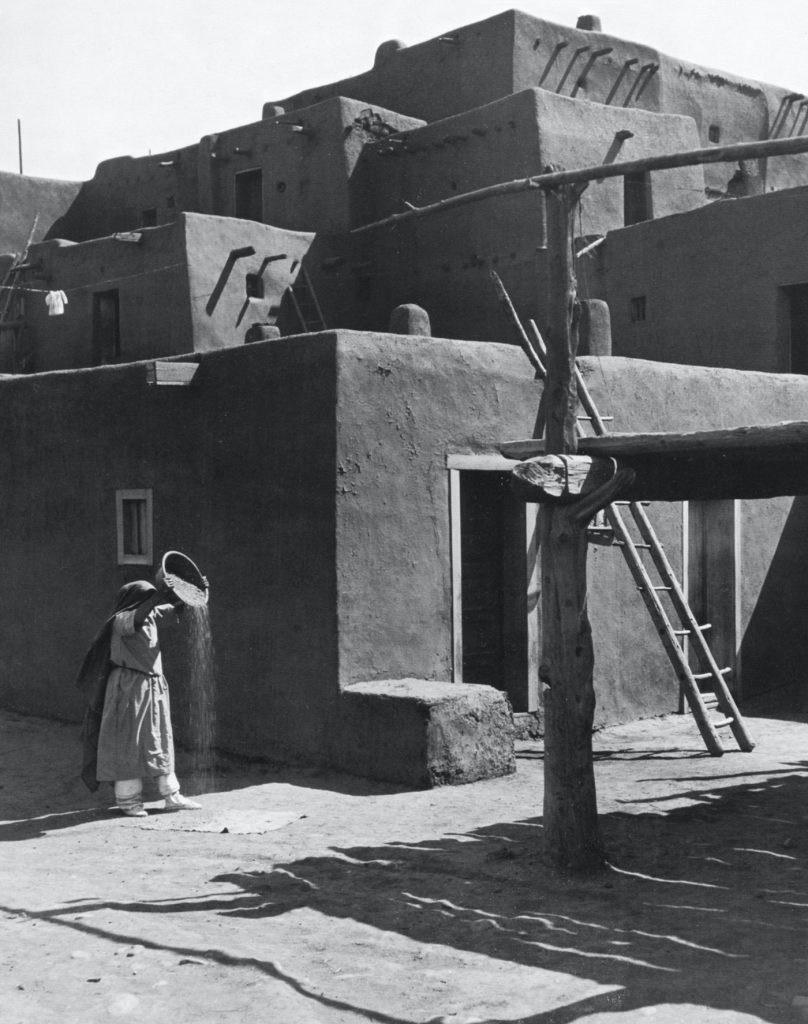 He did not have a darkroom exposure timer, he was a musician and used a metronome to time his exposures. We would do twenty 16x 20 prints in the morning, doing five to six prints at a time. To this day, I use a metronome in the darkroom. When I'm printing "Moon" and "Half Dome" and "Thunderstorm Yosemite Valley" from his original negs, it's like getting together with an old friend in the darkroom, he's right there with me.
I consider myself his last field assistant. When he did his last portfolio, "Portfolio VII," he wanted to include an original out of the camera Polaroid in each portfolio, 115 copies. We spent the better part of a year looking for art together and setting up photographs. After Ansel passed, I hiked up to Mount Ansel Adams with some colleagues and left a tribute cannister filled with his memorabilia hidden behind some boulders.
What is your advice for photographers?
I'd say do it because you love it, and stick with it; you never know when that one door will open.
Advice for creativity?
– As Ralph Putzker, Chair of the San Francisco State University Art Department said, "When in doubt plagiarize, don't call it your own, but if you want to learn a certain technique, try to get inside the head the person who did it, try it to get the technique you want to use." To be inspired by somebody is wonderful.
– Don't get carried away with thinking you've got to have a certain Golden Ratio, do it because you have something you want to share.
– To take from Mark Twain's essay "Fenimore Cooper's Literary Offenses": "Eschew Surplusage," aka if you don't need it, don't include it.
– Ask yourself why you are taking this photo.
– The lens on your camera has nothing to do with the structure of the photograph; it's where the lens is. Changing a lens on a camera only changes how much you see; it's not changing the structure of what you see. Think about the whole scene you are photographing, don't just use a lens to zoom in one small section and miss the rest.
– Be a professional photographer, be on top of your equipment and technique, working professionally – you've got to perform – it's not optional.
411:
www.alanrossphotography.com
Insta: @alanrossphotography
Presentation: wildlingmuseum.org
Joanne A. Calitri is a professional international photographer and journalist. Contact her at: artraks@yahoo.com
You might also be interested in...