With Bells On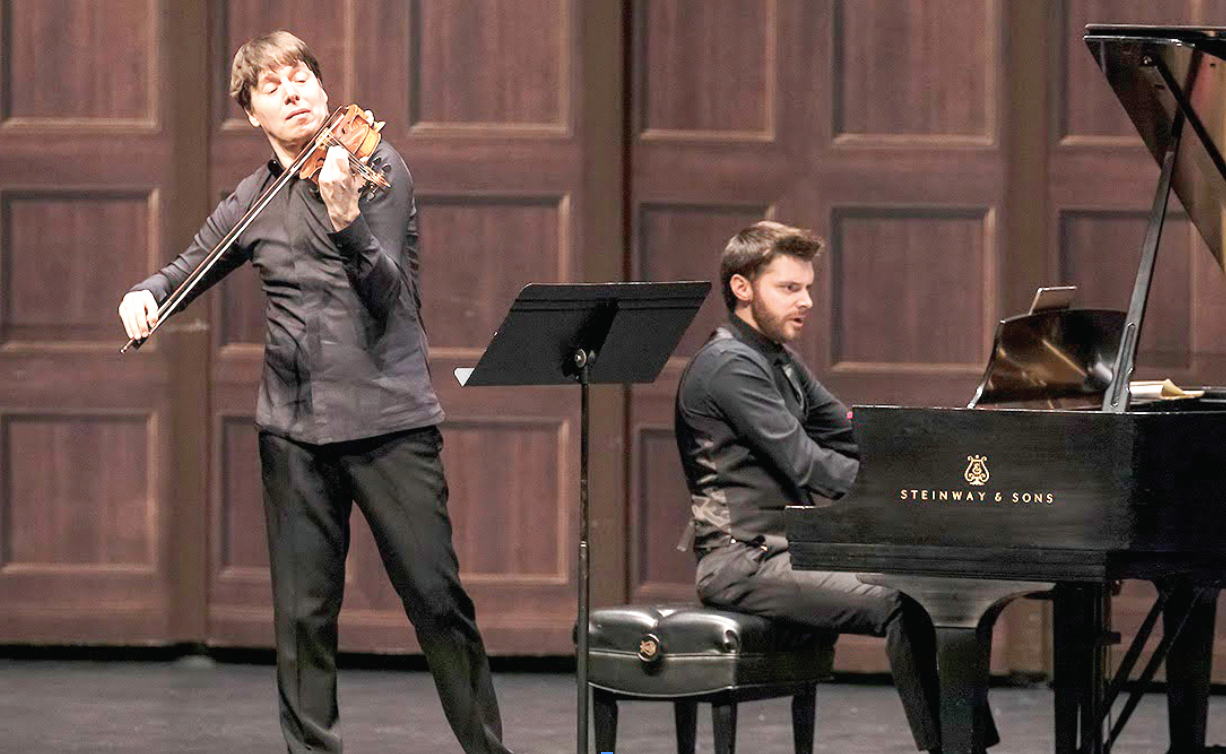 International violinist Joshua Bell was at the top of his game when he performed at the Granada, marking the glorious return of UCSB Arts & Lectures classical shows to the venerable venue, which celebrates its centenary in two years' time.
With a career spanning almost four decades, Grammy Award-winning Bell, 54, has performed with virtually every major orchestra in the world, including in Santa Barbara many times, both as a soloist and music director of the London-based Academy of St. Martin in the Fields when he succeeded the legendary Sir Neville Marriner in 2011.
During the pandemic, the Manhattan-based musician brought world-class performances online, in the summer of 2020 presenting "Joshua Bell: At Home With Music," a nationwide broadcast directed by Tony and Emmy award-winner Dori Berinstein, produced entirely in lockdown with guest artists including Jeremy Denk, Larisa Martinez, Kamal Khan, and Peter Dugan.
Bell, who made his Carnegie Hall debut at just 17 and has performed for three presidents, was admirably accompanied by pianist Dugan, a former student of New York's Juilliard School, while performing Schubert's Sonatina in D Major, Beethoven's Sonata No.7 in C minor, concluding with Ravel's Sonata No. 2, a quintessentially French work.
But it was when Bell, sans piano, played Bach's "Chaconne from Partita No. 2" that his amazing artistry came to the fore with a series of 64 continuous variations, placing extraordinary demands on the player. It was an absolute tour de force earning him a deserved standing ovation.
The Little Book of Montecito Writers
Prolific Montecito author Steve Gilbar tells me he has just published another "shamelessly non-commercial" book.
His latest work grew out of a talk he gave last summer at the village library about local writers.
"Having done all the research, I thought I'd put it into book form," says Steve. "The result: The Little Book of Montecito Writers."
It's a 160-page paperback, selling for $15, with all the proceeds going to the Montecito Library.
"The book may surprise you by the numbers of authors included. Besides the expected, for example, T.C. Boyle, Fannie Flagg, Sue Grafton, Steve Martin, Margaret Millar, and Thomas Sanchez, there are some you might be surprised to see, such as Douglas Adams, Beryl Markham, and William Peter Blatty."
There are more than 60 authors in the work, including visitors such as Wallace Stegner, Erskine Caldwell, and Christopher Isherwood, which goes to show that our Eden by the Beach is "more than just another pretty face," adds Steve.
The book is available at Tecolote in the Upper Village, as well as the library.
You might also be interested in...