A.I.M. by Kyle Abraham Presents 'An Untitled Love'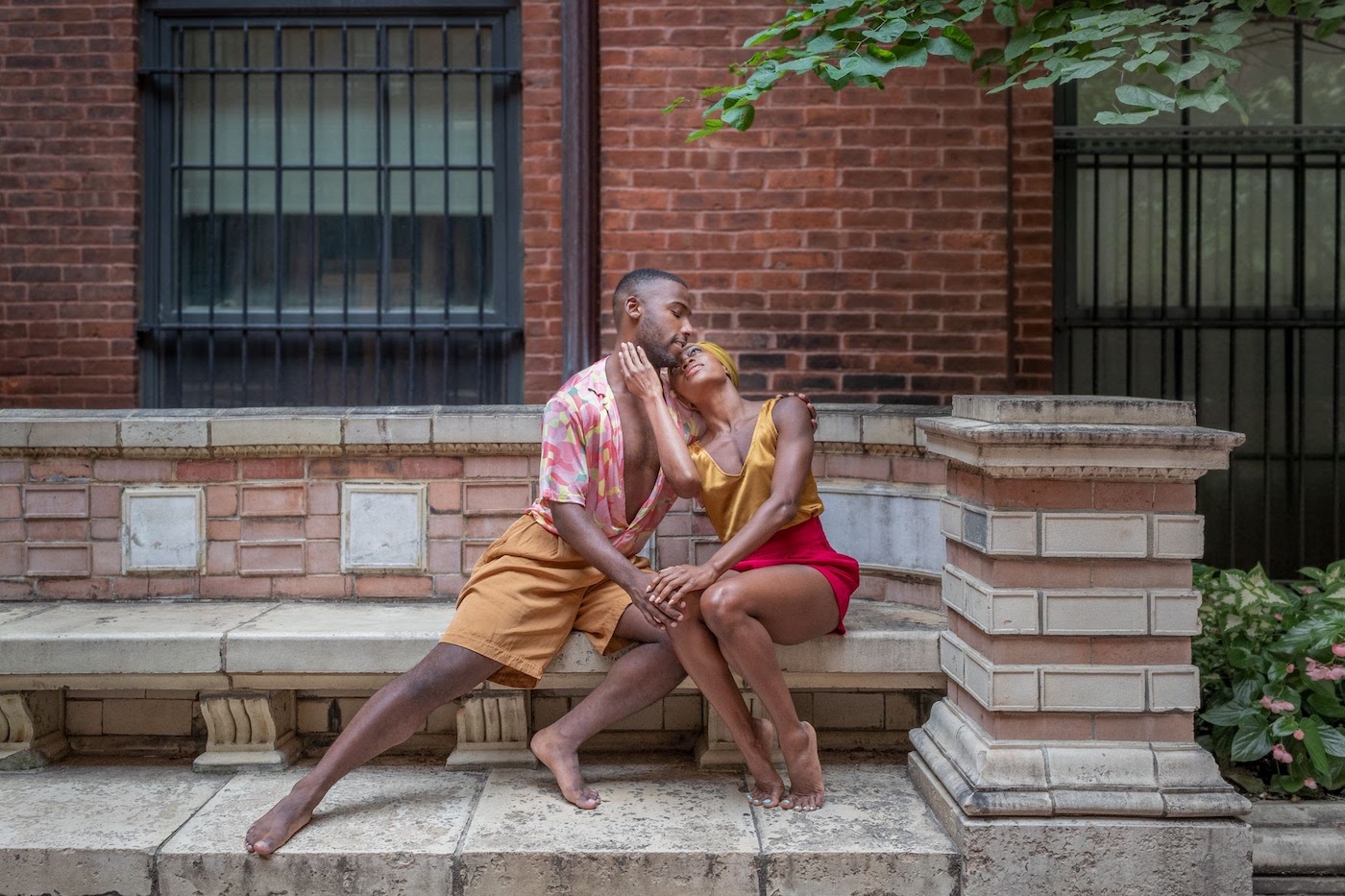 A.I.M. Artistic Director Kyle Abraham is easily not only one of today's most in-demand choreographers but also one able to traverse an array of disciplines as he has had works commissioned by companies spanning Alvin Ailey American Dance Theater, Hubbard Street Dance Chicago, and New York City Ballet. A.I.M. (aka Abraham.In.Motion.), exists for Abraham to create work galvanized by Black culture and history in conjunction with artists across a range of disciplines, including input from his company of 11 dancers. 
Abraham's latest work, An Untitled Love – which will be presented at UCSB's Campbell Hall on Sunday, February 13 – follows his ethos in mixing modern, contemporary, ballet, and hip-hop, this time celebrating Black culture and his own experiences of family and community thrillingly set to the music of R&B legend D'Angelo.
The choreographer discussed the piece in an extensive conversation earlier this week, from which this interview is edited.
Q. Would you talk about the genesis of An Untitled Love, what inspired you and what you wanted the piece to express?
A. I wanted to make something celebratory and to honor so many people that I grew up with who offered me so much. There are different kinds of love – my parents and aunt and uncles, the blood relatives who helped raise me – but also honor the friends and those who supported me in Pittsburgh.
I understand that it's also an homage to your hometown.
The piece could be a lot of cities, but the references for me are places in Pittsburgh – the hair salon, the barber shop, in the public schools – that I spent a lot of time growing up in. My father was a basketball coach for a community program, and I'd be at the courts just watching people interact with one another, a lot of that finds its way into the work as does my experiences going to public school. There's a lot of material there.
You wrote the piece in 2019, before George Floyd and the explosion of awareness about racial injustice, an issue you've explored repeatedly in the past. Do you find any irony in its being performed now?
I've made several works about what people like me have faced but when I made Love, I was in a space of really wanting to celebrate us and show how we love in all the ways that means.
Hence a soundtrack of D'Angelo's songs, perhaps. Why is his music the right soundtrack?
I have loved his music from day one. There's an innate sense of soul and funk and rock and our culture in the music that really speaks to me. His music is the perfect score for exploring how we love because it has all those elements. You can hear his influences in a way that I'm hoping to honor mine. You can hear the pains of the past and a cry for a future as well as the joy and the love and the celebratory nature of things.
What do you want the audience, maybe even more so a largely white one like here in Santa Barbara, to take away from seeing An Untitled Love?
I'd love to leave people with some of the seeds that help to shift their focus to more on the multifaceted realities of our experience… A white Australian friend of mine told me that he felt like he was a member of the family, which was beautiful to hear because I love it when people feel like they're in the work, on stage with us because that means we really are creating a community on stage.
You have won so many awards and grants, including the MacArthur. How does that affect your approach and your work, if at all?
For people in Pittsburgh, even when you achieve something, you still gotta go to work the next day, so it took me a good while to just be even more okay with that amazing honor. Then I think I got caught up in thinking about the eyes that were now going to be on my work and how I needed to respond, how to expand and achieve something bigger, all that… But now I'm in a really great place where I am very grateful for all those awards and accolades and recognition over the years but I'm back to what the thing was that drew me in initially. I'm that much more focused on making work without thinking about anyone else's expectations. I'm just trying to be the best storyteller I can be.
You might also be interested in...