Slice of Life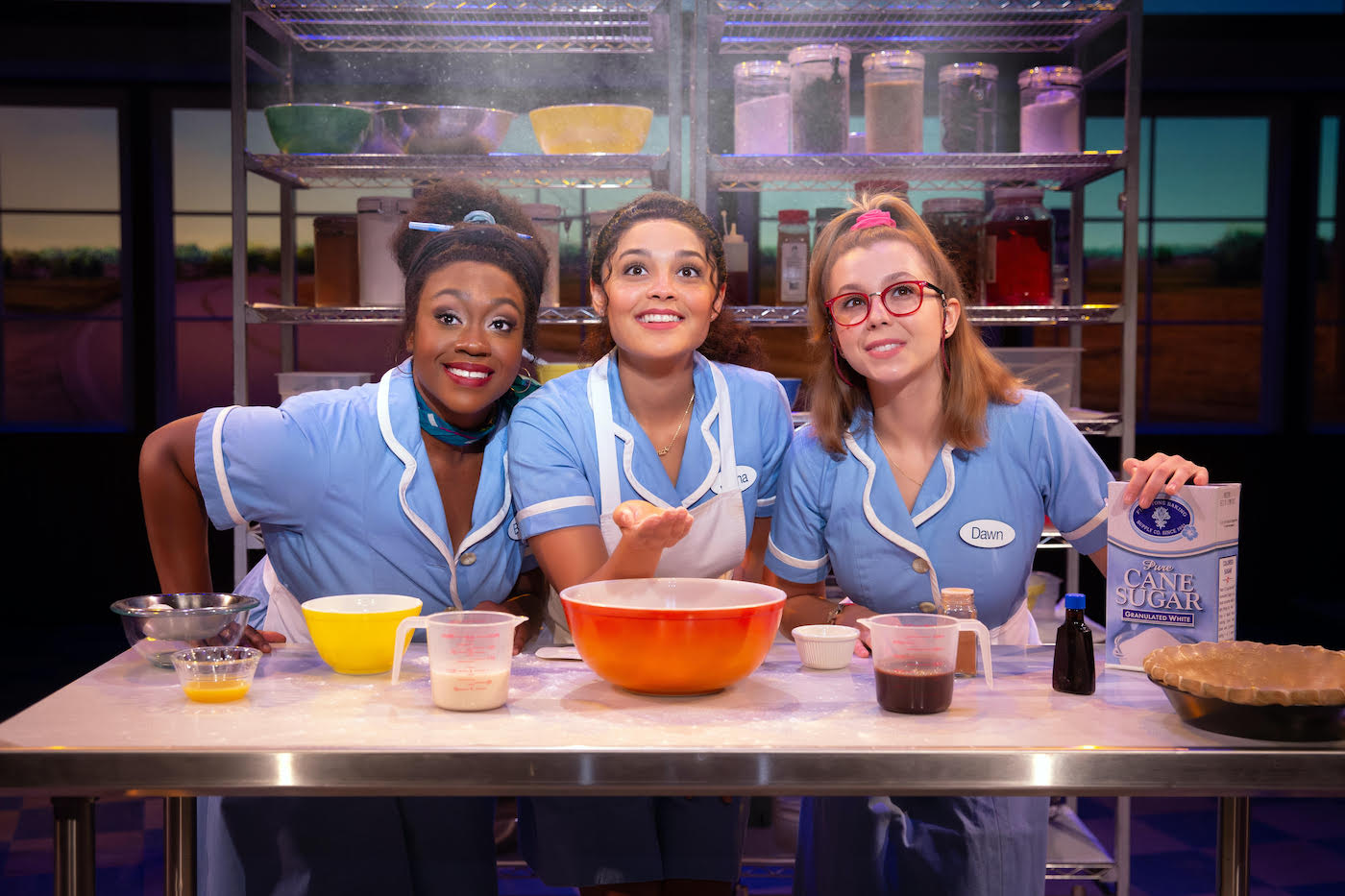 The Broadway run of the show Waitress may have ended prematurely because of COVID, but the American Theatre Guild's touring production at the Granada served up a highly entertaining show.
With music and lyrics by Grammy winner Sara Bareilles, the production, based on a 2007 comedy-drama film of the same name, is about a young woman trapped in a small town in the Southern U.S. with an abusive husband and unwanted pregnancy working at a local diner.
Her only friends are her co-workers and the eatery's curmudgeonly owner, until she finds a new love with her obstetrician, and a way out of her considerable rut by entering a pie-making competition with a $25,000 cash prize.
Waitress is a delightfully poignant empowering slice of life served in gloriously entertaining fashion about the courage to follow your dreams.
Game Over
Ellen DeGeneres, currently shooting the last season of her 19-year-long eponymous TV talk show in Burbank, has suffered another blow.
NBC has cancelled her Game of Games after four seasons.
It debuted on the Peacock Network in 2017 with an eight-episode order. The show features contestants playing a variety of quirky games that originated on the 63-year-old comedienne's Warner Bros. series in the hope of winning $100,000.
It had a 48-episode run and earned DeGeneres two primetime Emmy nominations in 2018 and 2019.
Counsellor No More
Prince Harry is facing new humiliation from Buckingham Palace as officials are mulling ways to remove another one of his significant roles.
The Duke of Sussex, 37, is set to lose his status as a Counsellor of State on top of the other titles and military ranks he has had to forego after stepping down as a working royal with his former actress wife, Meghan Markle.
Counsellors of State are made up of the monarch's spouse and the next four people in line of succession to the British throne who are over 21.
They are authorized to carry out most of the official duties such as attending Privy Council meetings, signing routine documents, and receiving the credentials of new ambassadors to the U.K.
Prince Charles' youngest son, along with his scandal-plagued uncle Prince Andrew, 61, have been stripped of their royal patronages and military titles amid the Duke of York's ongoing legal woes and Harry's decision to quit the Royal Family.
Stay tuned…
Pip, Pip, Hooray
Janet Adderley, effervescent director of the Santa Barbara Youth Ensemble Theatre, lets me know the talented youngsters' next production Pippin, based on the 1972 musical co-authored by Bob Fosse, will be performed in March at Theatricum Botanicum, an outdoor amphitheater in Topanga Canyon, a tiara's toss or two from Malibu.
Max Corden, 10, son of British late night TV host James Corden, and resident Santa Barbara Disney star, Dakota Lotus, will be starring in the principal roles.
"James will certainly have a star-studded posse in attendance to see Max's show," says Janet. "Singer Adele is a dear friend and attended Max's first Adderley performance when he was only five years old."
Her tony troupe is also partnering with Le Petit Cirque, a professional aerial youth circus company that has performed for the Dalai Lama and in venues worldwide, to create a truly spectacular show.
Feeling Grateful
Montecito actor Rob Lowe candidly discusses his four-decade career in a cover story for People magazine.
The 57-year-old star of 9-1-1: Lone Star says he has never been happier personally or professionally, and not a day goes by where "I'm not thankful about it all."
His lowest point was at the age of 28 when he decided to get sober, something that was "f—ing hard," but served as another experience in life he is grateful for.
"I have gratitude and profound humility for the gifts that I've been given, and worked for in this world."
Lowe began his career at 12 in 1976 with a role as an errand boy in a summer theater production of Sherlock Homes in Dayton, Ohio.
He celebrates 32 years of sobriety in May.
Adding to His Collection
Former Google honcho Eric Schmidt, 66, continues his real estate spending spree.
Having splashed out $65 million for the late Microsoft tycoon Paul Allen's 120 hilltop aeries in Beverly Hills, Schmidt has paid $5.2 million above asking to add a 1970s four-bedroom, 3,708-square-foot house on a .24-acre lot as staff or guest quarters near the former 12-bedroom, 2.5-acre Holmby Hills estate, formerly owned by hotel magnate Barron Hilton, which he bought for $62 million.
Schmidt, who is worth more than $23 billion according to Forbes, also bought Bill and Sandi Nicholson's Montecito estate, Solana, for $31 million in 2020, and a condo duplex penthouse in Manhattan's Noho district for $27.5 million last fall.
The Tooth of the Matter
Santa Barbara warbler Katy Perry has revealed her British actor fiancé Orlando Bloom's most annoying habit.
The singer, 37, says she finds it frustrating when the Lord of the Rings star, 45, leaves dental floss everywhere around their Montecito home from the side of the bed to the kitchen table.
"Oh my God, he loves to floss," she told the U.K.'s Heart Radio. "He has brilliant teeth. But he leaves floss everywhere!"
You might also be interested in...