Author Michael Lewis Headlines Breakfast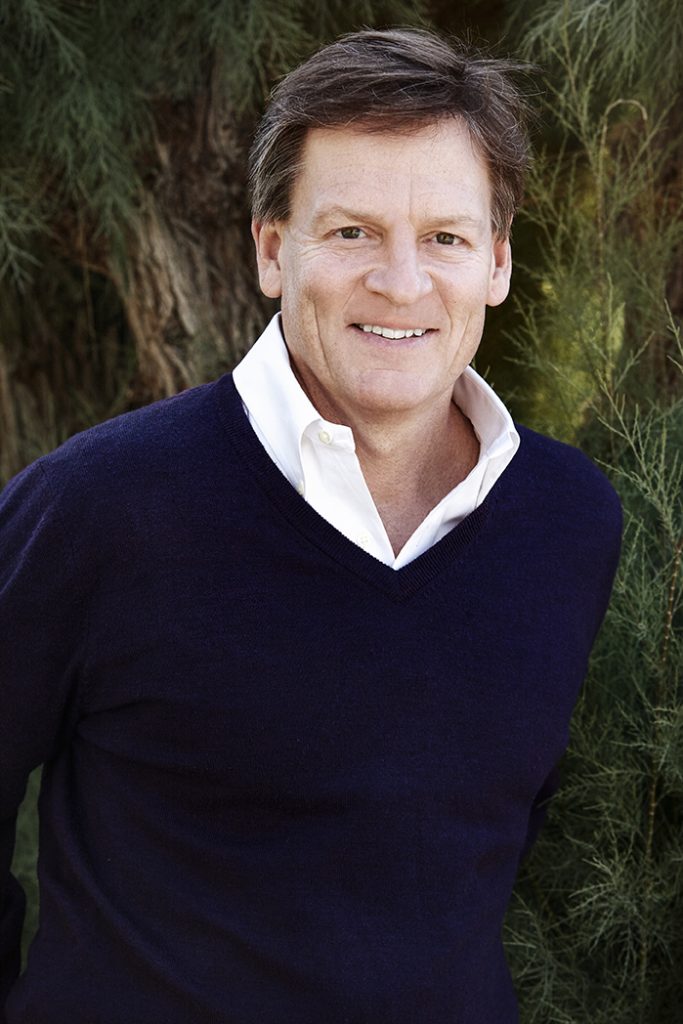 Michael Lewis, bestselling author of blockbuster books such as Moneyball and The Blind Side, speaks with Westmont president Gayle D. Beebe at the 17th annual President's Breakfast Friday, March 4, 2022, from 7:30 am to 9 am in the Grand Ballroom of the Hilton Santa Barbara Beachfront Resort. Tickets cost $125 each and go on sale Friday, February 4, at 9 am at westmont.edu/breakfast. 
Lewis, a financial journalist, has published 16 books, including The Fifth Risk, Moneyball, The Blind Side, and The Big Short, about topics ranging from politics, baseball, Wall Street, and the pandemic. Both of his books about sports became Oscar-nominated films.
"Michael Lewis takes a fresh, hard look at the ever-changing value systems that drive our economic markets, political landscapes, and cultural norms, and how organizations can adapt their strategies to facilitate growth among all three," says President Gayle D. Beebe.
Lewis' newest book, The Premonition: A Pandemic Story, follows three central characters, including former Santa Barbara County public health officer Dr. Charity Dean, who all put their careers on the line to try to avert catastrophe.
His New York Times No. 1 bestseller Flash Boys revealed how the legal but highly questionable practice of high-frequency trading allowed certain Wall Street players to work the stock market to their advantage. Two of his most popular releases, The Big Short and Boomerang, are set in the global financial crisis. His other works include The New New Thing, about Silicon Valley during the Internet boom; Coach, about the transformative powers of his own high school baseball coach; Losers, about the 1996 presidential campaign; and Liar's Poker, a Wall Street story based in part on his own experience working as a bond salesman for Salomon Brothers.
A columnist for Bloomberg News, Lewis also contributes to Vanity Fair. His articles have appeared in The New York Times Magazine, The New Yorker, Gourmet, Slate, Sports Illustrated, Foreign Affairs, and Poetry Magazine. He has served as editor and columnist for the British weekly The Spectator and as senior editor and campaign correspondent for The New Republic. He has filmed and narrated short pieces for ABC-TV's Nightline; created and presented a four-part documentary on the social consequences of the internet for the BBC; and recorded stories for the American public radio show This American Life. He earned a bachelor's degree in art history from Princeton and a master's degree in economics from the London School of Economics.
The Westmont Foundation, local businesses, and individuals sponsor the President's Breakfast to promote discussion of significant issues. This year's Lead Sponsor is Bank of the West. Gold Sponsor's include Davies, David and Anna Grotenhuis, In Memory of Jim Haslem, HUB International Insurance Services Inc., La Arcada, Warren and Mary Lynn Staley, Sunset and Magnolia Interior Design, and Union Bank with special thanks to Tim and Ashley Snider.
Past speakers include the late Gen. Colin Powell, Condoleezza Rice, Robert Gates, Walter Isaacson, Thomas Friedman, David McCullough, Doris Kearns Goodwin, David Brooks, Gen. Stan McChrystal, Gen. Michael Hayden, Peggy Noonan, Daniel Kahneman, and Nancy Koehn.
You might also be interested in...