MAW-LSO Tickets Go on Sale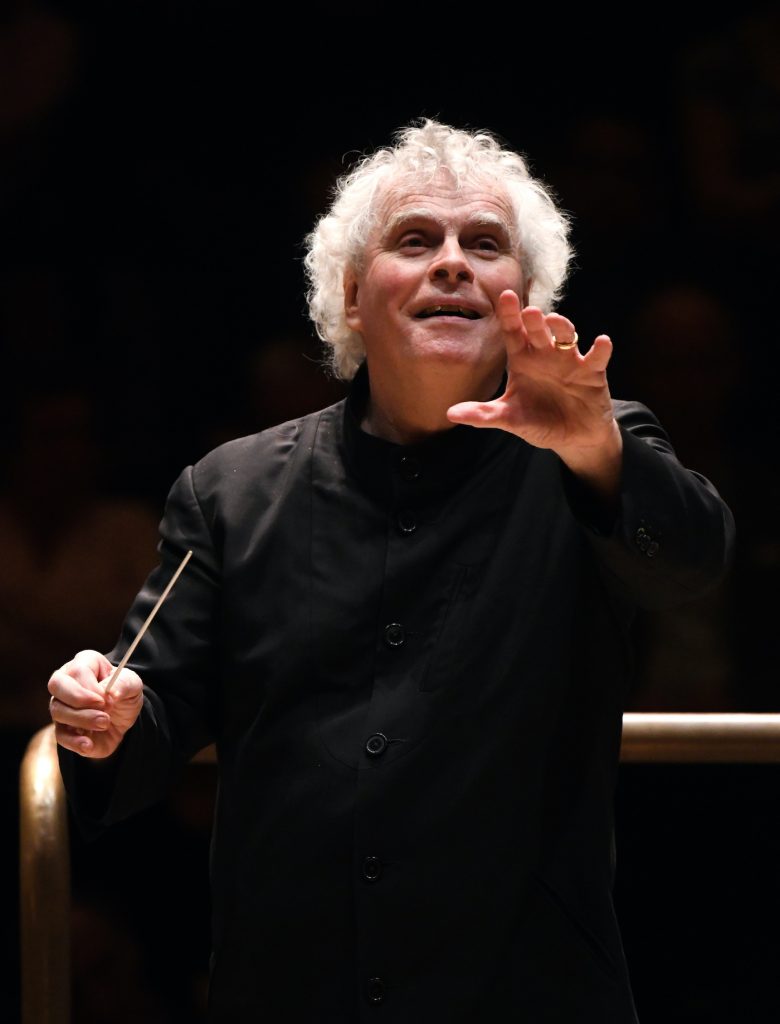 Tickets for the unprecedented and thrilling three-concert residency of the London Symphony Orchestra (LSO) with the Music Academy of the West this March go on sale Monday, January 18. The divergent programs under the leadership of LSO Music Director Sir Simon Rattle culminates on March 27 with a community concert featuring 39 MAW alumni playing in tandem alongside the full complement of the legendary British orchestra – a sort of make-good for the winners in the Keston MAX program for whom the pandemic precluded planned in-person immersions with the LSO in London.
The March 24 concert co-presented with CAMA features music by Berlioz, Ravel, Sibelius, Bartók, and Women of the Future Award-winner Hannah Kendall. "How to Build an Orchestra," one of the LSO's signature family concerts, is composed of typical children's concert fare plus music and arrangements by LSO Animateur Rachel Leach, who will present the program on March 26. The residency concludes with a major event to mark the Academy's milestone anniversary next year. The closing concert the following night not only boasts more than 150 musicians in a pairing of works by Grainger with Bruckner's "Romantic" symphony, but also serves to launch MAW's 75th anniversary season. All tickets for the final two concerts are just $10, representing the Academy's continuing commitment to community access. Visit musicacademy.org and www.granadasb.org.
You might also be interested in...