So Good, It's Sinful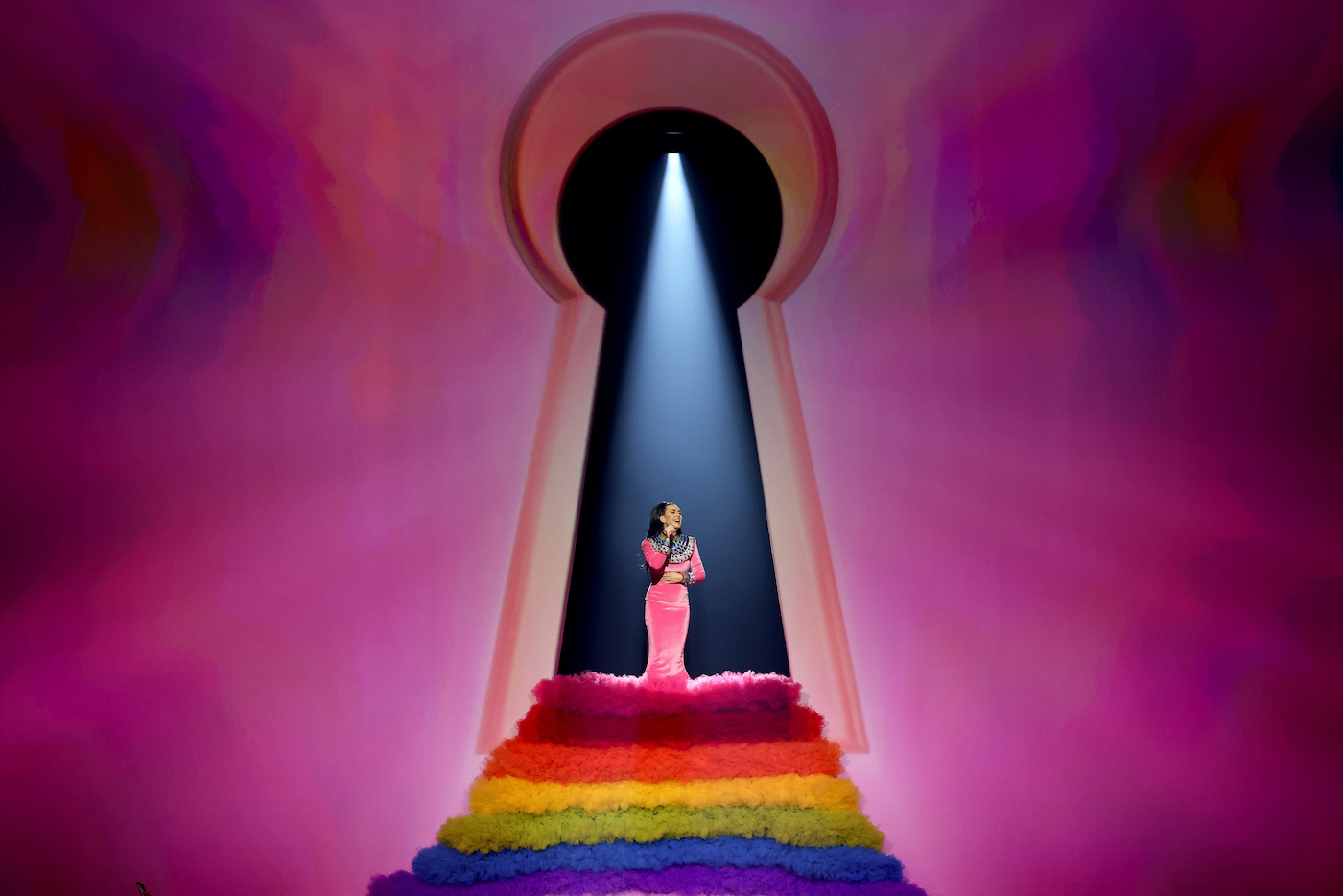 Sin City has never seen anything like it!
Santa Barbara warbler Katy Perry unleashed her considerable talents with the debut of her three-month residency at the Conrad, a 59-story red 1,496-room monolith, part of the new Resorts World $4.3 billion complex of three tony hostelries with a total of 3,506 rooms and a 117,000-square-foot casino on the fabled Las Vegas Strip.
The complex sits on the site of the former 53-year-old 1,065-room Stardust Hotel — at the time the world's largest — demolished in 2007 where, as Katy pointed out, her aunt was a topless show girl, and her grandmother was a seamstress "so Las Vegas is very much in my blood."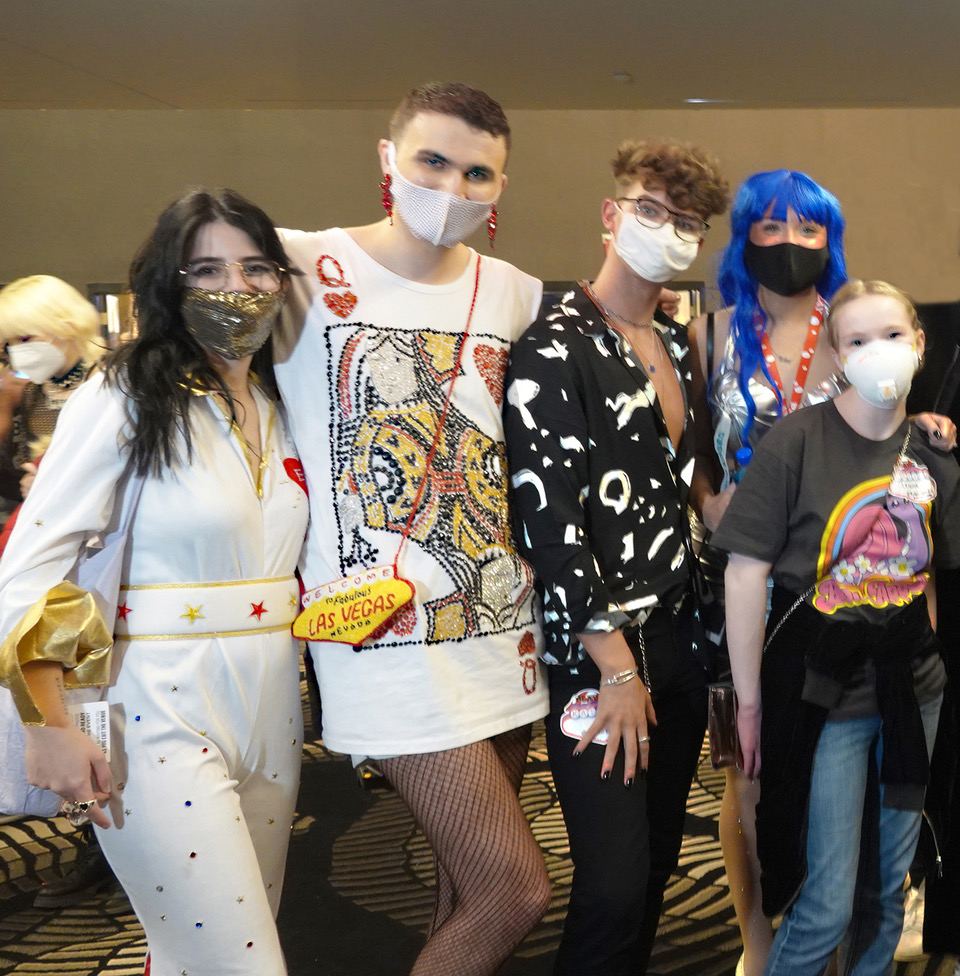 Trusty shutterbug Priscilla and I — the only media from our Eden by the Beach invited — flew in to cover the glittering event in the hotel's cavernous 5,000-seat theater — more than three times the size of the venerable Granada — with a 196-foot-wide stage and 265 speakers, all of which were put to good use with the sell-out crowd.
Our tickets, just a tiara's toss from the stage, gave us the perfect view of the 100-minute show, PLAY, for which the former Dos Pueblos High student is reportedly receiving a record $168 million with 32 shows in all performing two nights a week through March.
And Katy, 37, who I last saw perform at the Kick Ash bash in front of 4,000 supporters at hotel magnate Pat Nesbitt's Summerland estate, Bella Vista, after the devastating mudslides three years ago, was clearly worth every penny, with an extravaganza of a show that made The Wizard of Oz look positively mundane.
It was over the top, whimsical, and quintessential Katy set in Perry Playland with oversized furniture and the singer, who earns $25 million a year as a judge of ABC's hit show American Idol, arriving on stage lowered from a giant hand to accompany the giant tub, talking lavatory, a huge brush, and a massive plunger, as well as a mammoth talking face mask and titanic rolls of bathroom tissue, emblematic of the current pandemic.
Ever the fashion plate, Katy wore eight different ingenious and colorful outfits, including one made of beer cans and tabs with which she actually lactated a pint! Her energized backup dancers were also creatively attired, with one standout a gown entirely made of flip flops.
Katy also delivered with all her hits, "California Gurls," "I Kissed a Girl," "Roar," "Teenage Dream," and "Firework," as well as a cover of the late Whitney Houston's "Greatest Love Of All." She also debuted "When I'm Gone," a new song with Alesso, which had been released just hours before she hit the stage.
Afterward, her Montecito-based parents Keith and Mary Hudson congratulated their daughter for an extraordinary debut, although fiancé British actor Orlando Bloom — father of their daughter, Daisy Dove — was absent, having been diagnosed with COVID the previous week and being ordered to quarantine for 10 days in our rarefied enclave.
Even Alice in Wonderland would have been amazed!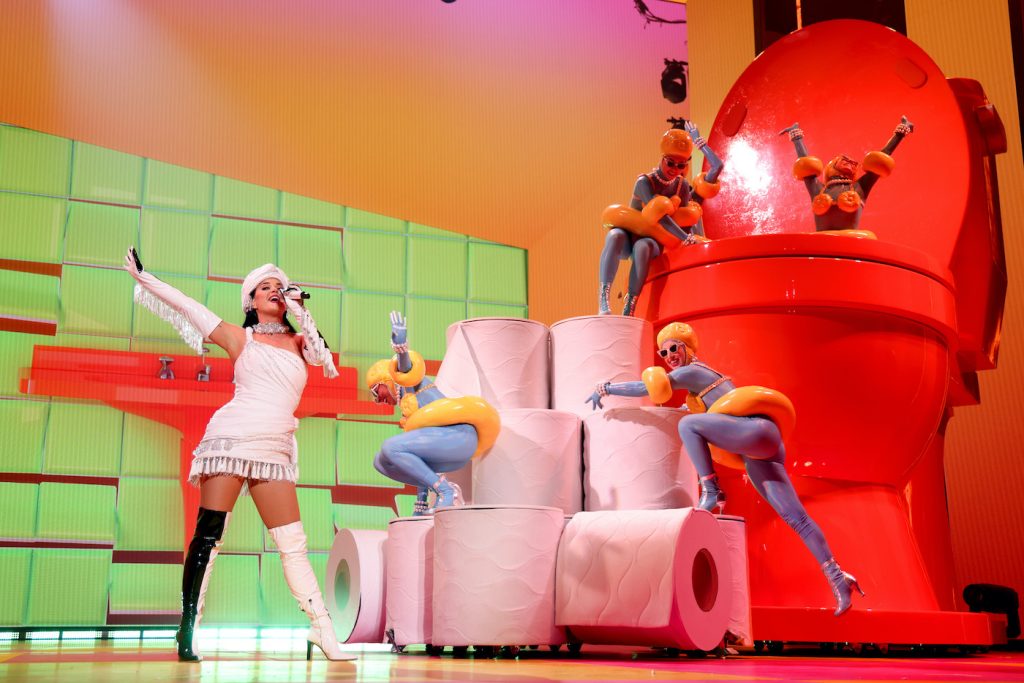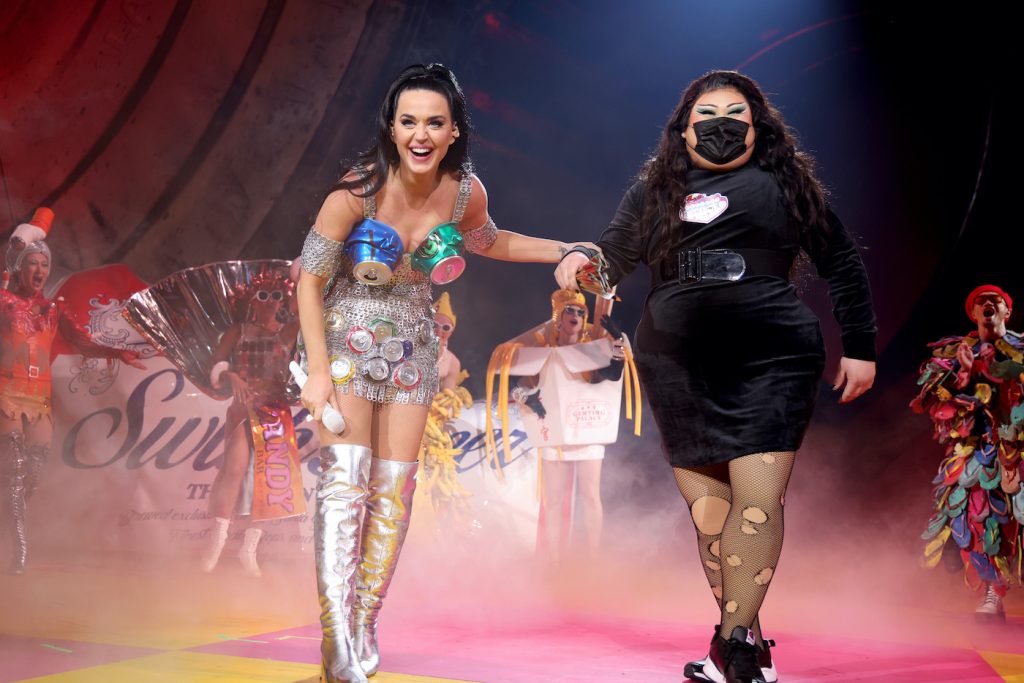 You might also be interested in...