It All Started at Crane…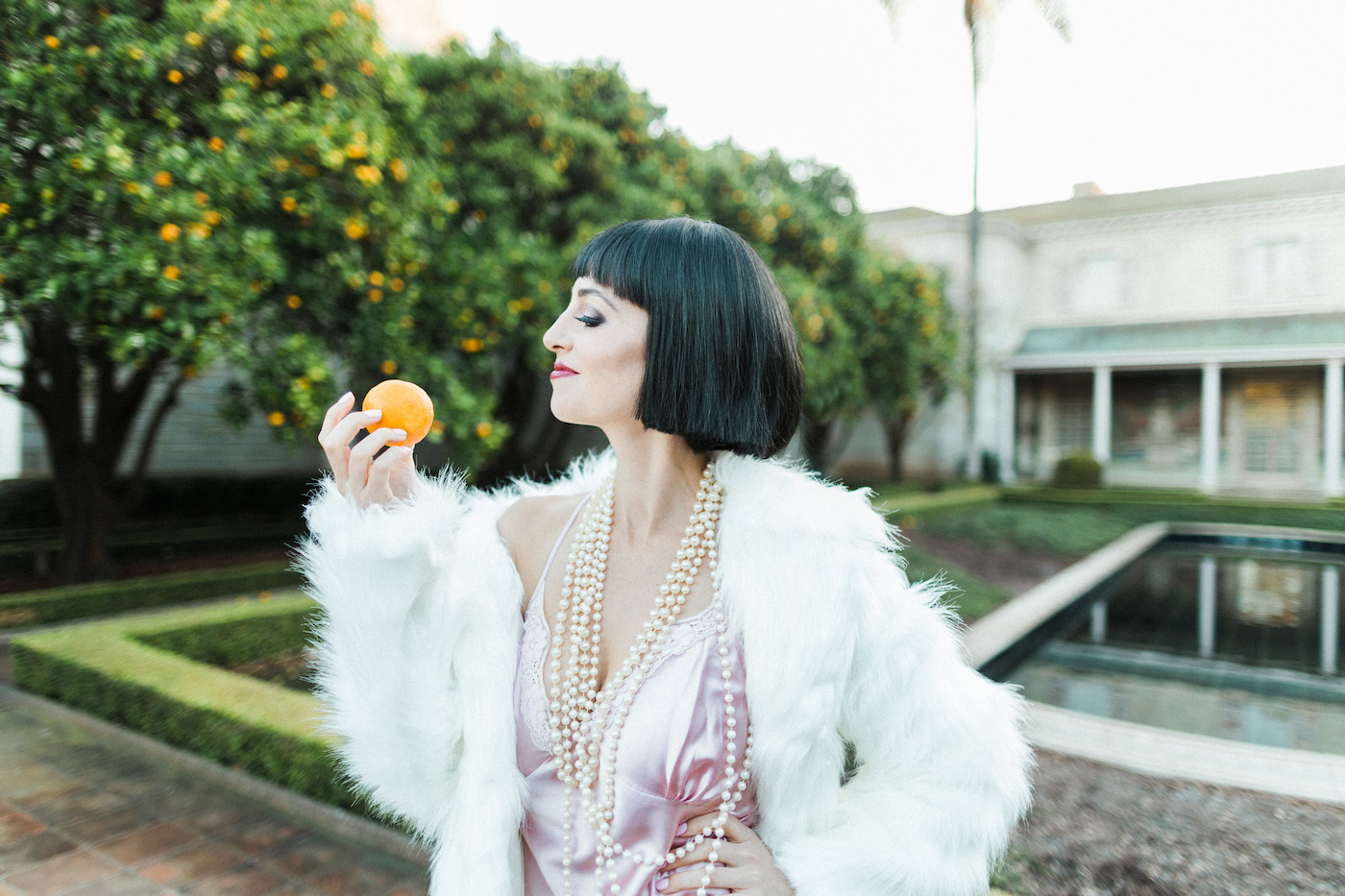 Opera soprano Jana McIntyre's first public performance as a singer came at age five right here in Montecito. Except she wasn't supposed to be singing.
"We had to recite poems at our graduation at Crane," said McIntyre, recalling her first year at Crane Country Day School, the K-8 school where academic challenge is balanced with creative expression. "But I got so nervous that I sang mine. There's a video somewhere of me holding onto my skirt and singing my poem."
Fast forward a whole bunch of years and now McIntyre is an in-demand professional with credits ranging from Toledo Opera to Opera Grand Rapids, Arizona Opera, Santa Fe Opera, Tulsa Opera, and the Lyric Opera of Chicago and concert appearances with the San Francisco Symphony, Manhattan Oratorio Society, and Brooklyn's National Sawdust Theater under the baton of Matthew Aucoin, to name just a few. Opera News has praised her for a "dancer's grace, mercurial wit, and vibrant soprano tone," while a reviewer for Seen and Heard International enthused about her "bubbling coloratura and crystal-clear high notes [in a] most polished performance."
Last spring, McIntyre, who was also a Metropolitan Opera National Council grand finalist, made her Opera Santa Barbara debut as Norina in Donizetti's Don Pasquale in the COVID-friendly Concerts in Your Car series in Ventura, and later performed at OSB's balcony series and its virtual Christmas variety show recorded at the Lobero. Now she's set to make her true Santa Barbara opera debut in the title role of OSB's new 90-minute version of Handel's Semele at the Lobero next weekend, January 14 and 16. The visit to her hometown not only represents a meaty role but a trip down memory lane for the singer who grew up in Toro Canyon.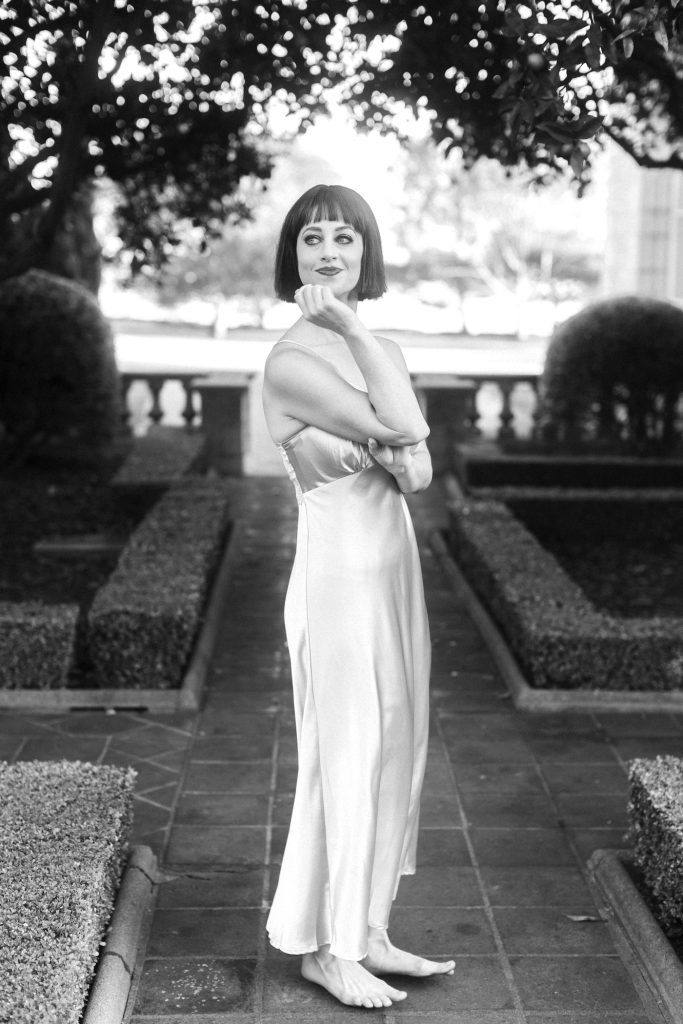 "I loved music ever since I was a little kid, and Crane was great because each grade had a school play each year," recalled McIntyre, who played Sandy in Grease and a bird in Peter and the Wolf. Later, at Santa Barbara High, the singer earned starring roles as Belle in Beauty and the Beast and Cathy in Singing in the Rain and also studied with Montecito vocal teacher Agatha Carubia, who counts Katy Perry among her former clients. Getting her masters in Vocal Performance from the Manhattan School of Music following degrees in music and psychology at UCLA provided the final bits of background she needed to pursue a career in opera.
"Almost every night I would hop on the subway right after class and go to the Met, where they would often upgrade our cheap tickets to the front row if they were empty. It was magical to watch the mechanics of the singers, the way they'd sing and breathe and getting to see their facial expressions up close."
Now the audience will be watching McIntyre as she takes on the "beast of a role" as Semele, a mortal who falls for the mythical god Jupiter in the opera with a secular text in English.
"It's been one of my dream roles but it's quite the undertaking," she said. "Semele has many, many arias, and Handel opera is very exposed with long coloratura lines… The notes are a lot lower than what I usually sing, so it's a different kind of challenge, exhilarating in itself. And the Baroque style gives me the freedom to ornament and add embellishments and flairs to show off as well as express what's happening on stage. The character really runs the gamut of emotions, and Handel has given such exquisite music for each of them, so she really comes across as a multidimensional person."
A Handel opera is rare enough in town these days, but Semele is made much more accessible via a recent abridged version that reduces the opera to just 90 minutes. Director Sara E. Widzer, who helmed OSB's Carmen in your Car in Ventura in December 2020, has set the mythic tale of love, lust, jealousy, and revenge in Hollywoodland in the Roaring 1920s, with Semele as a silent film ingenue who falls desperately for film mogul Jupiter, who has Orson Welles' style to the disapproval of her father Cadmus, now the Mayor of Los Angeles.
"When you think about the behavior, the physicality, of the 'twenties with women with their cigarette holders and their hands extended, it lends itself so well to Baroque opera, which is when opera gesture stems back to," explained Widzer. "Add in the status and tiers of the mortals and the gods, the Golden Age of Hollywood just made so much sense. I have such a strong affinity for that era. Gene Kelly and Singing in the Rain is responsible for everything I do in the arts. So, setting Semele in that era raises the stakes, because it's when everyone wanted to be a star: Jupiter as an Orson Welles type with the indulgence of the gods, and a giant mansion in the Hollywood Hills works as Mt. Olympus."
McIntyre, as someone who starred in Singing in the Rain, said she was more than intrigued by the Hollywood overlay. "The story is highly sexualized, with infidelity, trickery and all that," she said. "Semele is strong and stubborn, a very willful person, not just the femme fatale she's often portrayed as. I keep getting the sense of Zelda, F. Scott Fitzgerald's wife."
Zelda, Semele, and McIntyre herself have come a long way from the shy and nervous five-year-old singing her poem at Crane, although the soprano still admitted to a jittery stomach on opening nights.
"I still get nervous, but I think it's because I care so deeply, so there's self-pressure to do a good job. But once I've sung my first note on stage, I feel very at home and free."
Even in her hometown.
You might also be interested in...