Cuteness Overload: The First Babies of 2022 in Santa Barbara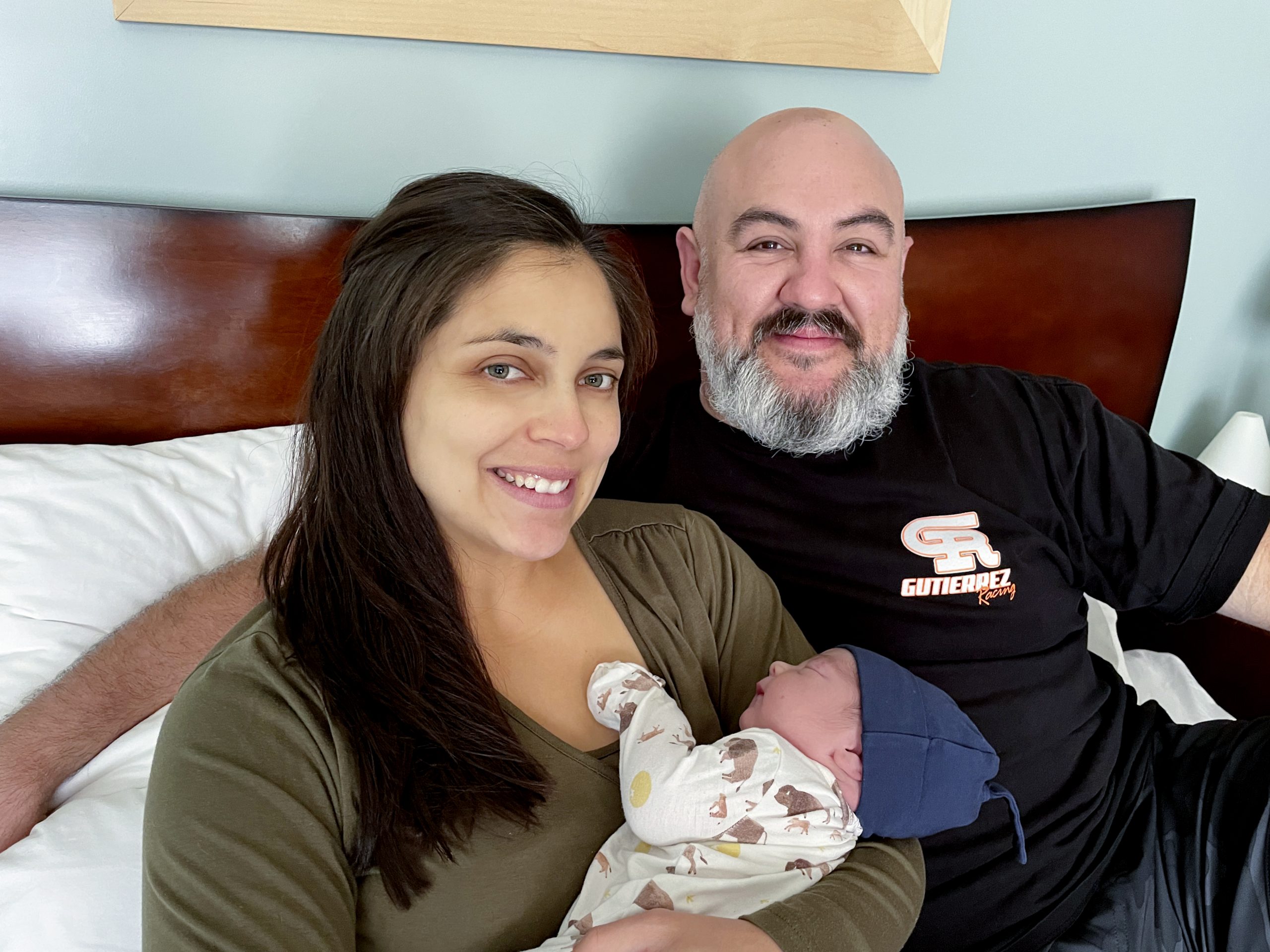 Luca James Rintoul rang in the New Year with his parents at exactly 12 am on January 1, weighing in at 7 pounds, 4 ounces and 20 inches long, and is the first child of Cortney Hebert-Rintoul and Joel Rintoul. He was born at Santa Barbara Cottage Hospital with both his dad and grandmother, Sandie, standing by. 
Cortney, a UCSB graduate in Communications and Sports Management, is the Chief Operating Officer of the Santa Barbara South Coast Chamber of Commerce. She will take maternity leave through April, while Joel, the Controller at Mann+Hummel Goleta, will take time off periodically to help out. 
We caught up with the excited parents:
Q. How does it feel to be new parents?
A. It feels great! It is exhausting and overwhelming, but he is adorable, and we are excited! His due date was January 13, so we weren't expecting a New Year's baby, but it's been fun.
Is your baby named after anyone?
Luca is just a name we liked, but James is a family name on both sides.
How did you navigate your pregnancy through COVID-19/lockdown?
It has been a challenging time, and hard not to easily be able to gather with friends and family, but following standard safety guidelines, getting vaccinated, and testing often has been our routine.
What is your wish list as new parents?
Our family and friends have been so generous with sweet and practical gifts. We are looking for a great local nanny soon!
The first baby of the New Year at the Santa Barbara Birth Center is Ryder Louis Gutierrez, of parents Janae and Mike Gutierrez, weighing in at 8 pounds, 8 ounces and 19 inches long, born January 2 at 8:25 am under the watchful eyes of midwives Jenna Wilson and Alissa Herbert, who also delivered the Gutierrez's first child, Wyatt. Janae is a school director for two Olive Grove Charter Schools; Mike was in finance as a regional vice president for a local Santa Barbara bank, but recently started his own race team, Gutierrez Racing, on the Best in the Desert pro UTV circuit.
Our interview with the parents:
How does it feel to be new parents again?
We had our first son through Santa Barbara Birth Center in September 2020. This time feels new all over again but with a little extra feeling of confidence and familiarity. Being new to having two under two will definitely have its learning curves and excitement!
Is your baby named after anyone?
His middle name is after his grandfather following in the tradition of his older brother having his second grandfather's name as his middle too.
How did you navigate your pregnancy through COVID/lockdown?
This was tough with both. We played it as safe as we could and did not take our health and well-being for granted having seen this take over so many lives. Having a prenatal group through SB Birth Center was a huge support in sharing ideas and COVID opinions in a safe space. This really helped me navigate what I and my husband felt was best for us in terms of staying healthy while still trying to experience all things pregnancy and new baby.
What is your wish list as new parents?
We were very lucky to have another boy who has been given every hand-me-down. Diapers are No. 1 on the wish list though. It is still shocking how many we go through.
Are you both taking parental leave?
Mike's office was closed due to COVID so he has been home with our first son and will continue to stay home for the start of our new adventure with two boys. I am so grateful to be on maternity leave for the start of Ryder's first months and to be able to spend some quality time with our first, Wyatt, again. We will be busy job and nanny hunting going into summer.
How did you come to Santa Barbara?
Mike grew up in Santa Barbara and I am from Huntington Beach. I came up for college and never left. Mike gave me a tour of the Santa Ynez Valley, which we now call home after living the Santa Barbara life for a couple of years when we first started dating.
Joanne is a professional international photographer and journalist. Contact her at: artraks@yahoo.com and journalist. Contact
You might also be interested in...