Buoyant with Bernhardt: Pops Returns to Granada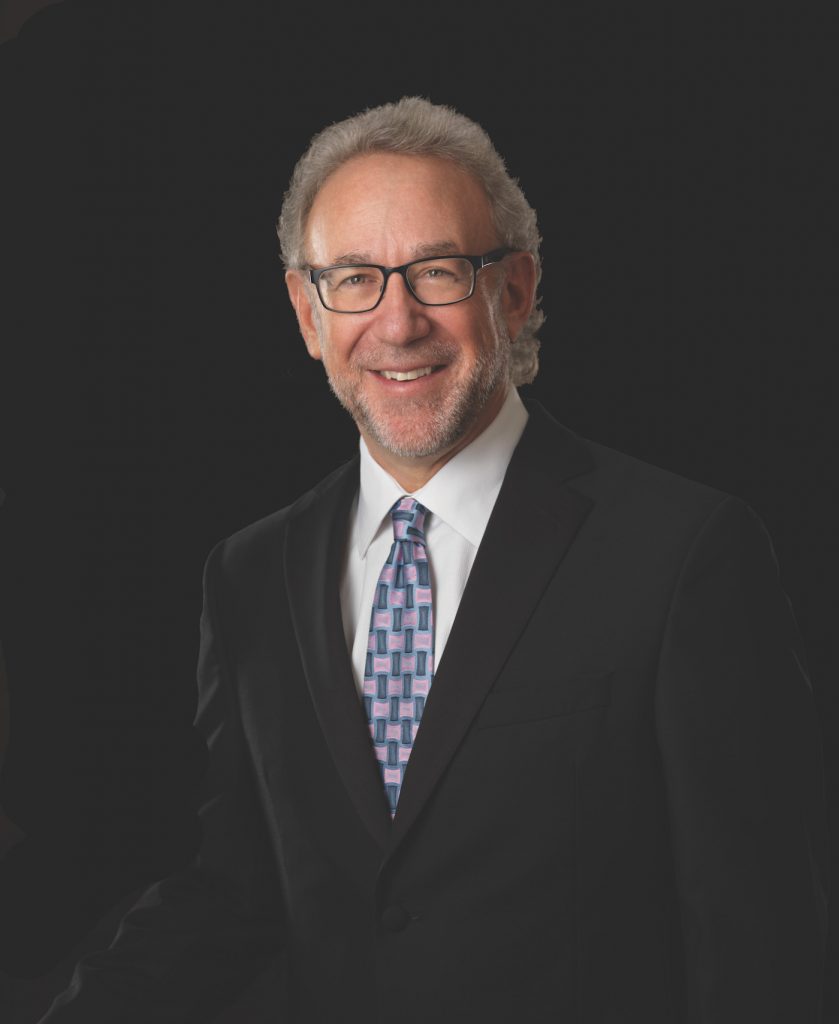 One of the reasons Bob Bernhardt has secured several long-term gigs as Principal Pops Conductor at several symphonies simultaneously — including the Louisville Orchestra (where his tenure spans four decades), the Chattanooga Symphony and Opera (19 seasons), and the Grand Rapids Symphony (seven years) — is his versatility and adaptability in leading an ensemble and connecting with an audience despite the disparate programming choices of each different organization. Which explains why Bernhardt has continued to endear himself to the community as he has navigated a variety of themes and collaborators over the course of his almost unbroken decade wielding the baton for our own beloved Santa Barbara Symphony's annual New Year's Eve concert — save for 2015-16 when music director Nir Kabaretti stuck around town to conduct himself.
There was an early year (2012-13) that included a collaboration with dancers from State Street Ballet, for example, followed a year later by a program paying tribute to two of Bernhardt's pop heroes in Arthur Fiedler, whose half-century tenure at the helm of the Boston Pops established the ensemble as a national icon, and Fiedler's successor composer John Williams. (Bernhardt has also guest conducted the Boston Pops on and off for nearly 30 years.)
A New Year's Eve boasting a synchronized aerial performance from the troupe Cirque de la Symphonie (2016-17) was followed by an appearance featuring theatrical circus company Troupe Vertigo (2017-18). The dawning of 2019 brought "Dancing in the Streets" with a Motown-themed concert lending symphonic soundscapes to hits by Stevie Wonder, Marvin Gaye, James Brown, and others, while 2019 giving way to 2020 took on a topical theme of Women in Rock on the heels of the #MeToo and #TimesUp movements, with three leading ladies sharing hits from some of the most famous female rock vocalists in history, including Carole King, Tina Turner, Aretha Franklin, and even Pat Benatar's "Hit Me with Your Best Shot," strangely in a symphony setting.
What almost always stays the same, though, is a winning backbone of programming blending movie soundtrack classics, Broadway favorites, and light classic confections — and Bernhardt's own balancing act of enthusiasm and ease belying the depth of his musicianship.
The pandemic forced the entire 2020-21 season to go virtual and skip the New Year's Eve event altogether. Bernhardt will be back on the podium at the Granada Theatre next Friday night, December 31, wielding the baton for the Santa Barbara's Symphony's annual pop concert in the closing hours of 2021. With COVID, the controversy over the incursion at the Capitol and confrontations over police brutality having dominated the news in the interim, the concert won't be returning to a topical theme. In fact, this year the theme is no theme at all.
"I guess you could say we're appealing to a sense of diversity, but this year is what I would call a homegrown program, not at all like a turn-key production like the Women in Rock show two years ago," Bernhardt explained over the phone from St. Louis, where he was between matinee and evening performances of a "Mercy Holiday Celebration" with the St. Louis Orchestra last weekend. "We put it together ourselves and that's always great for me."
The conductor's taste is evident from the opening selection, excerpts from Erich Wolfgang Korngold's music for the film Kings Row.
"It's only a couple minutes long, but it's just brilliant," said Bernhardt, who called himself a Korngold buff. "It gets us into the film music right away."
Movie soundtracks show up in the second piece, too, and the selections drawn from a trio of animation films are not only personal choices but ones related to the pandemic.
"It's all my grandchildren's fault," Bernhardt said. "My wife Nora and I have been watching a movie once a week over Zoom with our grandkids who live in Seattle, which only started because of the pandemic. We saw all three of the How to Train Your Dragon movies. I love John Powell's score. So, this is my chance to put How to Train Your Dragon on the program. The suite is a little bit like an action movie but it's also lighthearted. And for me, it's kind of sentimental, because it's got my grandkids wrapped up in it too."
The homegrown approach joins with the soundtrack section via a tribute to the legendary Hollywood composer Elmer Bernstein, who lived in Montecito for decades and was one of several composers-in-residence for the symphony. Bernhardt will play a more recently published suite from Bernstein's score for To Kill a Mockingbird, which he called "beautifully evocative and nostalgic."
"It's simple yet deep, just like the movie. The film looks at the story through the eyes of a child and the music does that, too, which makes it so sweet and innocent."
Soul music makes an appearance again, although this time sans vocalist as the symphony will play Jeff Tyzik's "Hot Soul Medley" arrangement mashing up the hits "Heard it Through the Grapevine," "My Girl," "Touch Me in the Morning," "Reach Out I'll be There," and "Love Machine."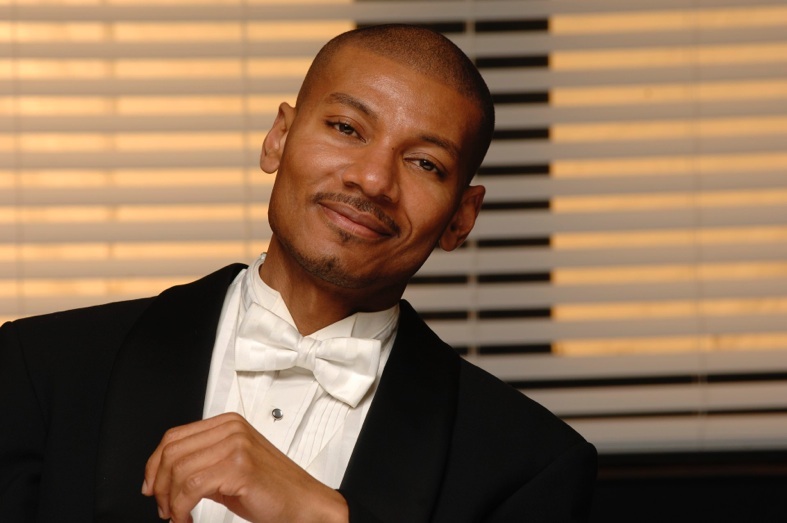 Meanwhile, Great American Songbook-era composer George Gershwin, a perennial favorite, is the focus of the two soloists. Bass-baritone Cedric Berry, a former singer with the L.A. Opera who now works as a program manager for USC's Film and Television and who last appeared with the Santa Barbara Symphony just eight months ago on a livestreamed concert at the Granada, will lend his voice to a medley of Gershwin favorites that includes "I Got Plenty O'Nuttin'" from Porgy and Bess and also take on Phantom of the Opera's "Music of the Night" as well as the standard "Nature Boy," which Bernstein called "just an amazing evocative song."
The symphony's own principal pianist Natasha Kislenko, who also teaches at UCSB and is on the faculty of the Music Academy of the West, serves as soloist for Gershwin's inventive "I Got Rhythm" variations, offering the pianist a chance to show off her interpretive skills on the song that Gene Kelly once danced to in An American in Paris.
In between the soloists, longtime local classical music supporter Bob Weinman also returns to serve as guest conductor for an Armed Forces Salute before film music abounds again with another medley from Tyzik called, simply, "Big Movie Suite," featuring themes from Gone with the Wind, Lawrence of Arabia, and Dr. Zhivago, among others.
"It's got all the big sweeping Hollywood themes, the kinds that bring up emotions and memories," Bernhardt said. "Perfect for New Year's Eve."
"We're going to be shifting gears all the time. But that's what this orchestra does so well," he said, noting that several of the symphony musicians have recorded the soundtracks for some of the highest grossing films in history. "They're as happy in film music as they are doing Mahler. I'm so excited to be able to be back making music with the orchestra and celebrating with everybody in Santa Barbara again."
The Santa Barbara Symphony returns to its New Year's Eve tradition on Friday, December 31, for a program that runs 8:30-10 pm at the Granada Theatre. Tickets include a champagne toast and festive party hats. Tickets are $56-$256. Call (805) 899-2222 or visit www.granadasb.org.
Symphony Soars into the Season's Second Half 
With the late start to the 2021-22 season, there are still five more concerts on the Symphony's calendar in the series marking its return to live performances, with the first one coming just two weeks after New Year's. Fandango Picante, which takes place January 15 and 16, is anchored by Arturo Márquez's Fandango violin concerto and features soloist Anne Akiko Meyers. Beethoven in Bloom (February 19 and 20) features the beloved composer's "Symphony No. 6 in F Major, Pastorale," while also highlighting composer Jennifer Higdon via her harp concerto featuring soloist Michelle Temple.
Sonic Boom (March 19 and 20) is the first of the Symphony's two collaborations with neighbor Santa Barbara Museum of Art's special exhibition "Through Vincent's Eyes: Van Gogh and His Sources" and features organist Cameron Carpenter as soloist for Saint-Saëns' Symphony No. 3 in C minor, "Organ Symphony." Romance in a New Key boasts the world premiere of Richard Dünser's "Interpretation of Schumann Piano Quartet in E major, Op. 47" (arr. Brahms for 4 hands) featuring the Silver-Garburg Piano Duo, plus Mendelssohn's "Scottish" symphony.
Gershwin makes a glorious return for the season-closing concert Riffing on Gershwin, presented in partnership with Jazz at the Lobero and anchored by the Marcus Roberts Trio performing in the composer's "Piano Concerto in F" arranged by Roberts, for jazz trio and orchestra.
For more, visit https://thesympho ny.org.
You might also be interested in...