All It's 'Crack-ed Up to Be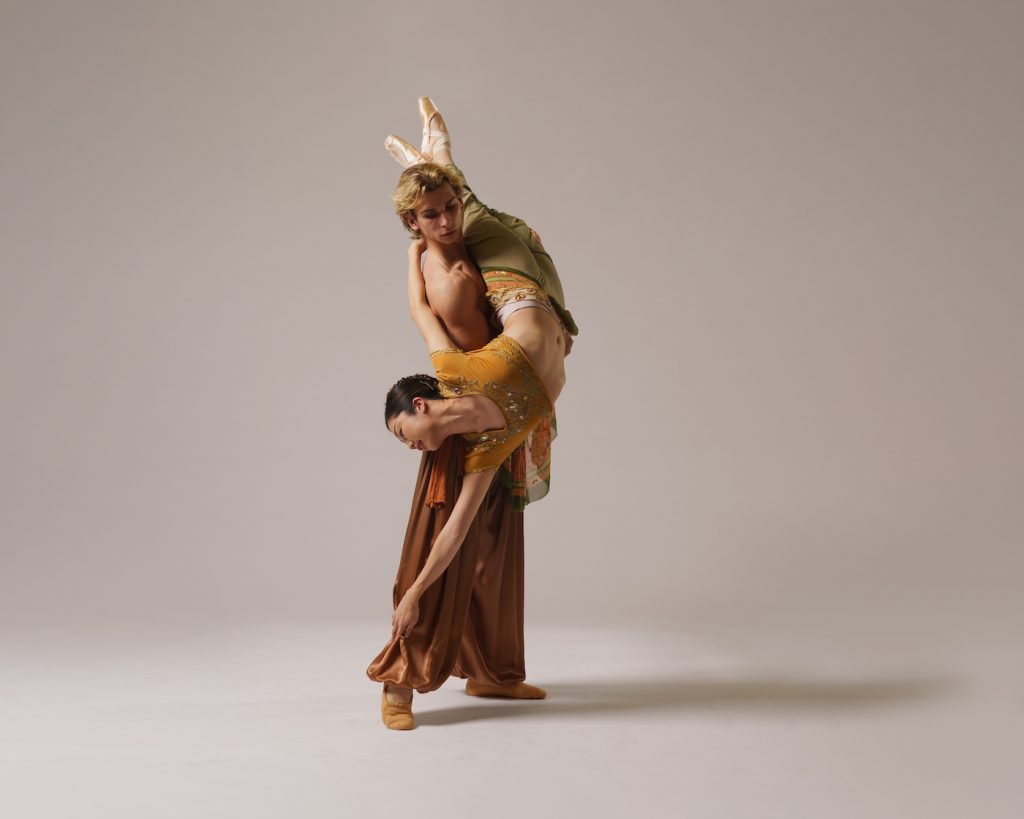 Some folks spend all year looking forward to the holidays just so they can watch The Nutcracker once again. Others don't care if they never hear Tchaikovsky's classic again.
There's no doubt on which side State Street Ballet founder Rodney Gustafson resides.
"I've seen our production so many times," said Gustafson, who just returned to town with the 24-year-old company after three weeks of out-of-town touring. "But it just made me feel so happy watching it again. I really felt that old saying that you never know what you've got 'til it's gone. We've all been sheltered in place for so long, on this edge of constant fear of COVID that we can't seem to shake, and [the ballet] gives people a chance to sit in the theater and feel good about that whole experience once again. After missing it for a year, there is a sense of rejuvenation and refreshment."
Gustafson said he tweaked the choreography a bit for the 2021 version that winds up the holiday season at the Granada on December 18-19, moving even further away from the original Hollywood Nutcracker angle he'd created decades ago to something more traditional if extra upbeat.
"I still have that Art Deco look, but I really tried to pump up the humor of the choreography and the interactions," he said. "It's transformed into a very joyful event, something that's fun so people can remember what love and giving are all about and what we mean to each other. Appreciating the holidays and the joy is some of what makes life worthwhile."
Visit www.statestreetballet.com.
Yes, Virginia, Santa Survived Commercialism (and COVID)
The Alcazar Theatre in Carpinteria puts its accent on the holidays with a weekend-long live theatrical production of a true Christmas classic. Miracle on 34th Street, based on the three-time Academy Award-winning film, tells the heartwarming tale of an old man who goes by the name of Kris Kringle. Jolly ol' Kris finds himself filling in for an intoxicated department store Santa in Macy's annual Thanksgiving Day parade and proves to be such a hit that he is soon appearing regularly at the chain's flagship store in midtown Manhattan, which, unlike Macy's Paseo Nuevo store, is still in business after 120 years. But this is no ordinary store Santa — Kris shares good will with Macy's customers and the commercial world of New York City by referring parents to other stores to find exactly the toy their child has asked for, and then claims that he really is Santa Claus. Seen as deluded and dangerous by Macy's vocational counselor, who plots to have Kris shanghaied to Bellevue Psychiatric Hospital, Kringle ends up in a court competency hearing, putting in jeopardy both himself and a belief system that love and decency and generosity of spirit are their own rewards.
Alcazar's version is based on the original story by Valentine Davies, adapted by longtime Carpinteria resident and theater veteran Asa Olsson, who helms a cast of local actors for five performances Thursday-Sunday, December 16-19. Tickets cost $15-$20. Info at (805) 684-6380 or www.thealcazar.org.
You might also be interested in...