35th Annual Boat Parade of Lights: Pure "Magic"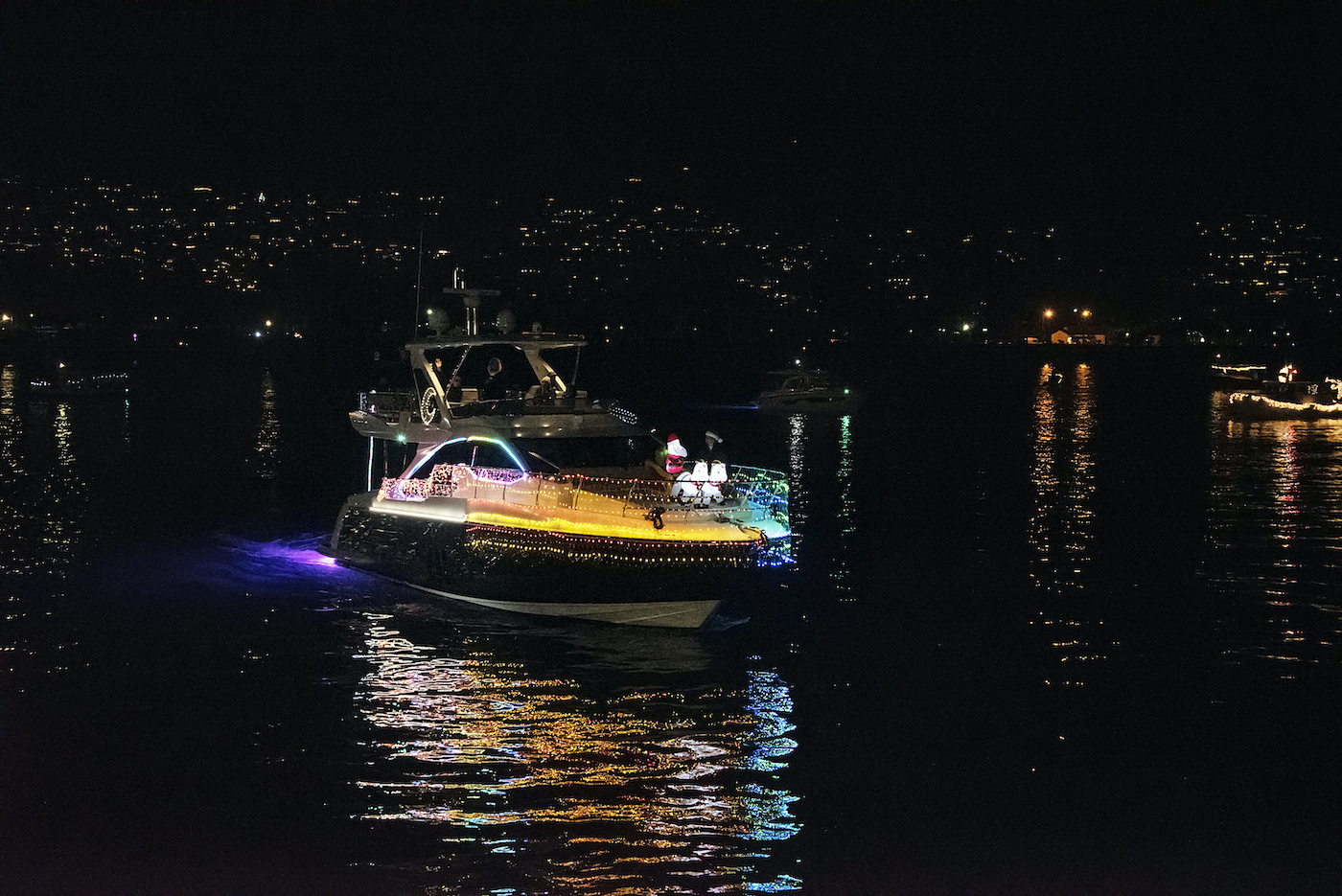 The annual beloved boat parade was back in the harbor for live viewing with social distancing and masks along Cabrillo Boulevard and Stearns Wharf. The theme for this year's parade was "Magic Under the Moonlight."
A double-bell salute rang out to City of Santa Barbara's Christopher Bell, the Waterfront Department's administrative analyst and public information officer, who rallied more than 60 entrants for the parade, half of which were in the Human Power category.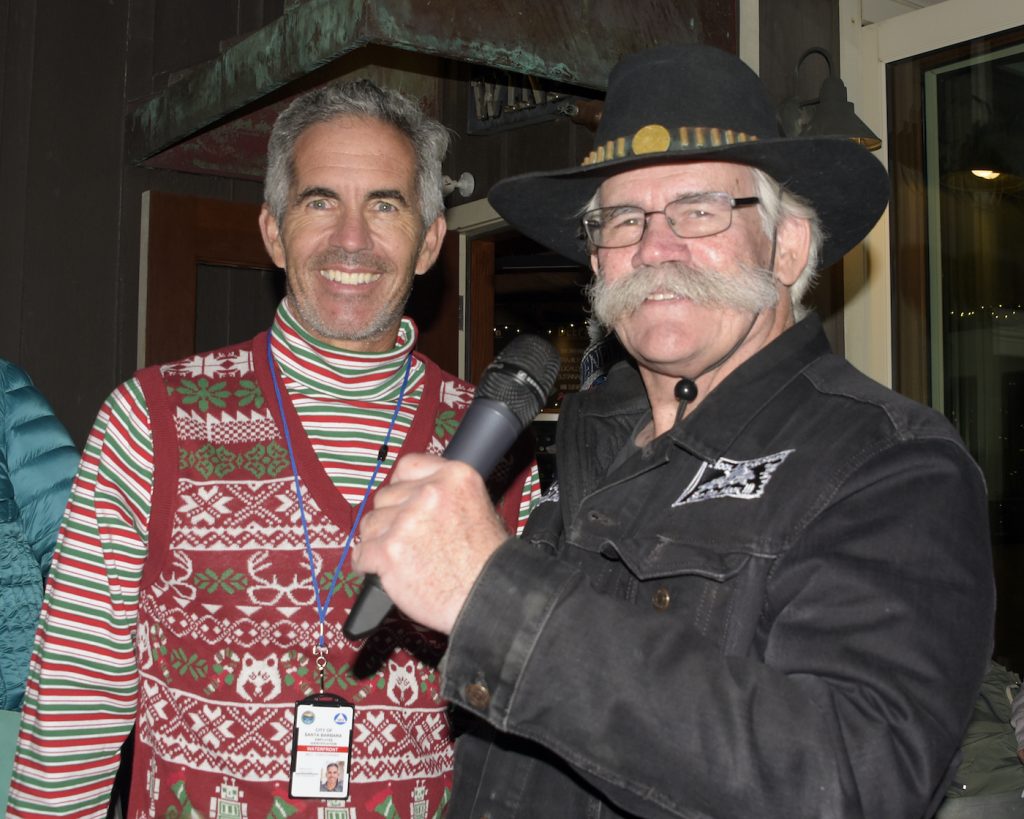 "The Parade of Lights is one of those quintessential Santa Barbara events that brings the community together to celebrate the best aspects of the holiday season: friends, family, and fun," Bell said. "The Waterfront Department would like to thank all the volunteers and businesses that donated their time and money to make this event really special. We wish everyone a happy and healthy holiday season."
Starting off the parade at 4 pm were the Human Power entrants with SUPs, kayaks, and rowboats, followed by the holiday tree lighting next to the Sea Center, with Mayor Cathy Murillo delivering a few season's greetings.
By 5:30 pm, the Coast Guard had navigated approximately 27 lit and decorated boats in the power, sail, commercial fishing, and commercial other categories from Leadbetter Beach, along the coast southbound to the Cabrillo Arts Pavilion, and circling back to Stearns Wharf to be announced over the intercom by Captain David Bacon and to have their photograph taken for the "best of" online voting by Santa Barbara residents. The event concluded with a five-minute fireworks show.
There are first, second, and third place winners in each boat category, complete with trophies, gifts, and cash prizes. The winners will be announced online next week. 
Donations for prizes from local businesses include Avalon Rafts, Blue Water Hunter, Boat Launch Mini Mart, Char West, Deep Sea Winery, Endless Summer/Chucks, Fish House, Hotel Milo, Marine Services, Salty at the Beach, Salty Dog Dive Service, Santa Barbara Maritime Museum, Sea Center, Seacoast Yachts, The Great Pacific Ice Cream Co., and Waterfront Parking.
The Santa Barbara City Waterfront also thanks this year's sponsors: the 2021 Parade of Lights Committee, City of Santa Barbara Waterfront Department, Santa Barbara Harbor Merchants Association, Stearns Wharf Business Association, and Santa Barbara Yacht Club.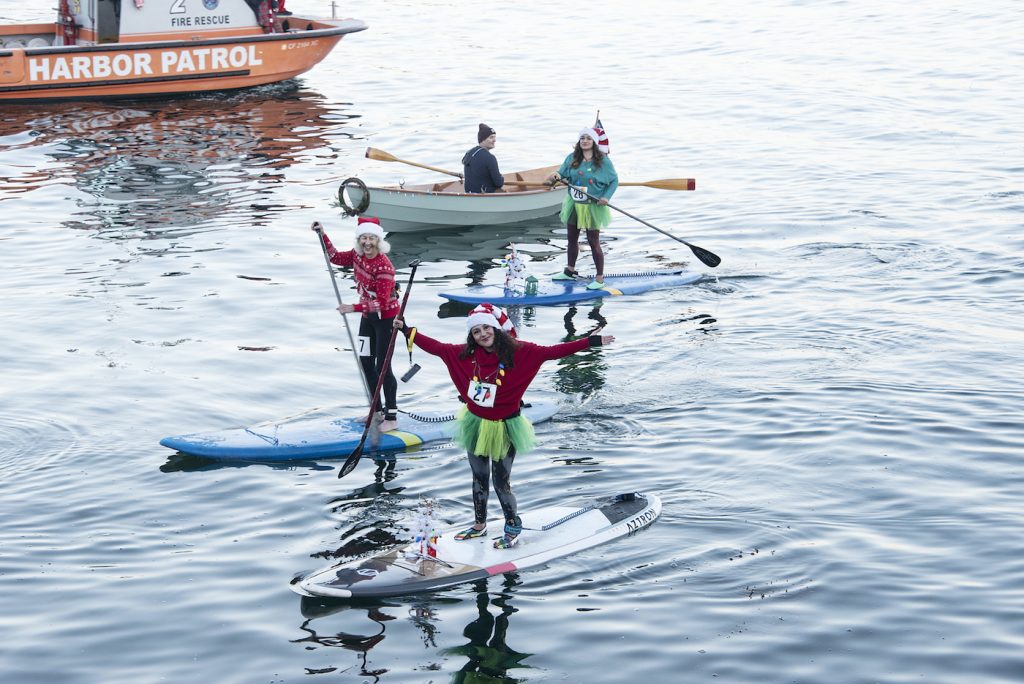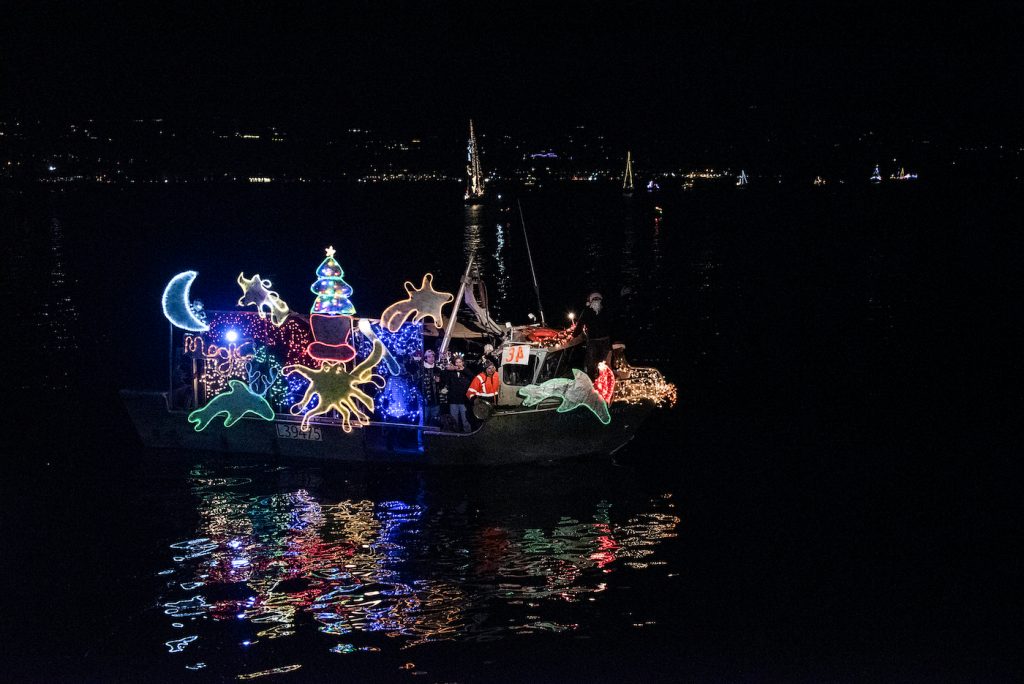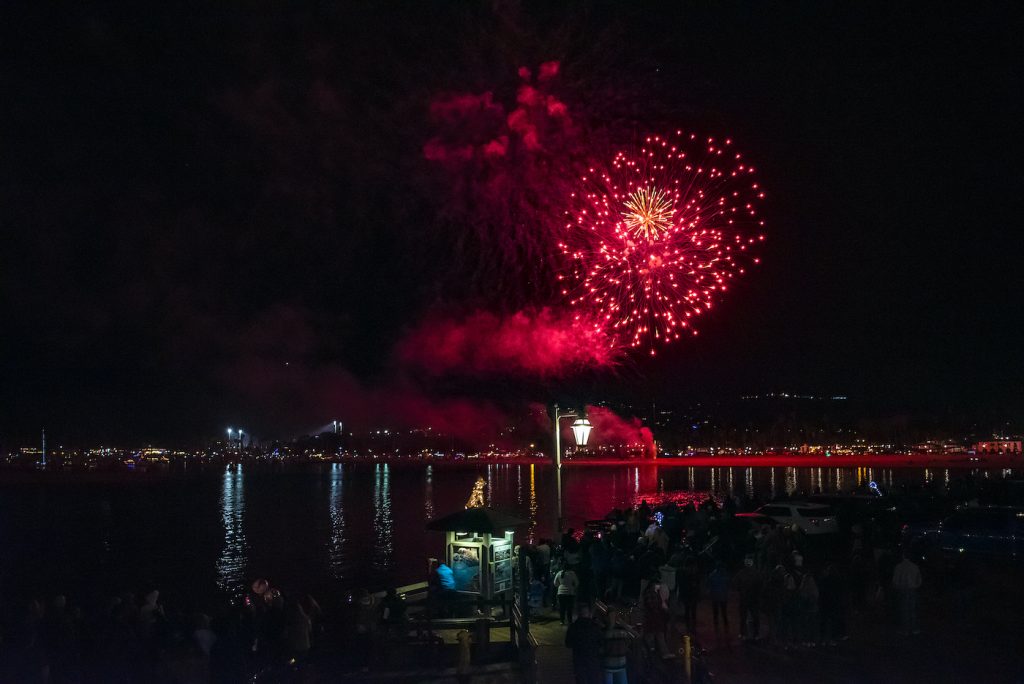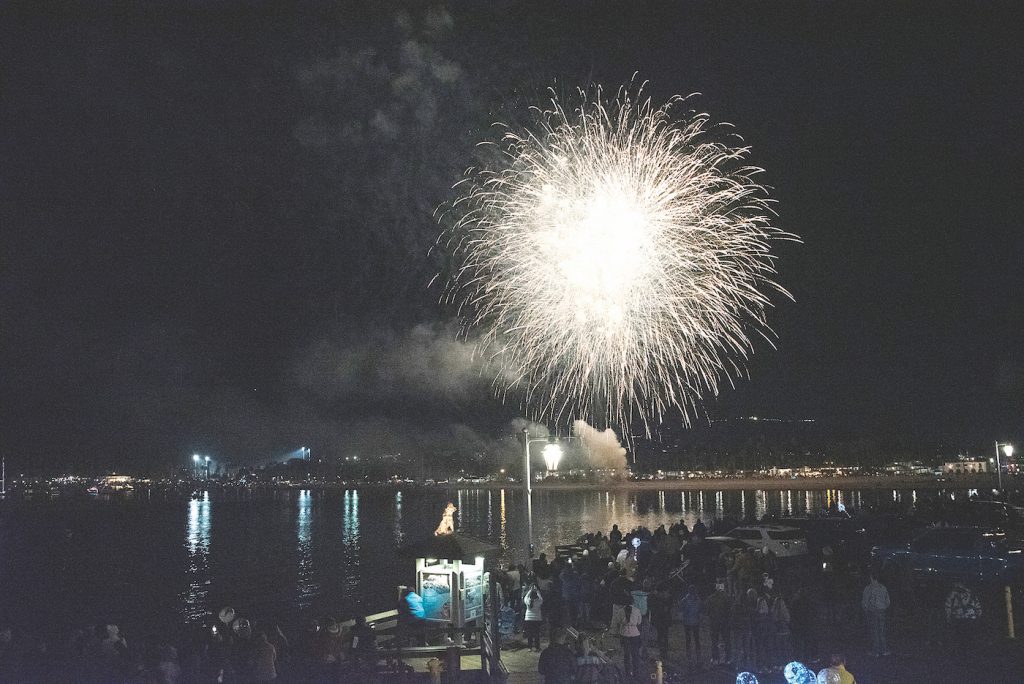 You might also be interested in...