Elements of Healing Exhibit at The Well Summerland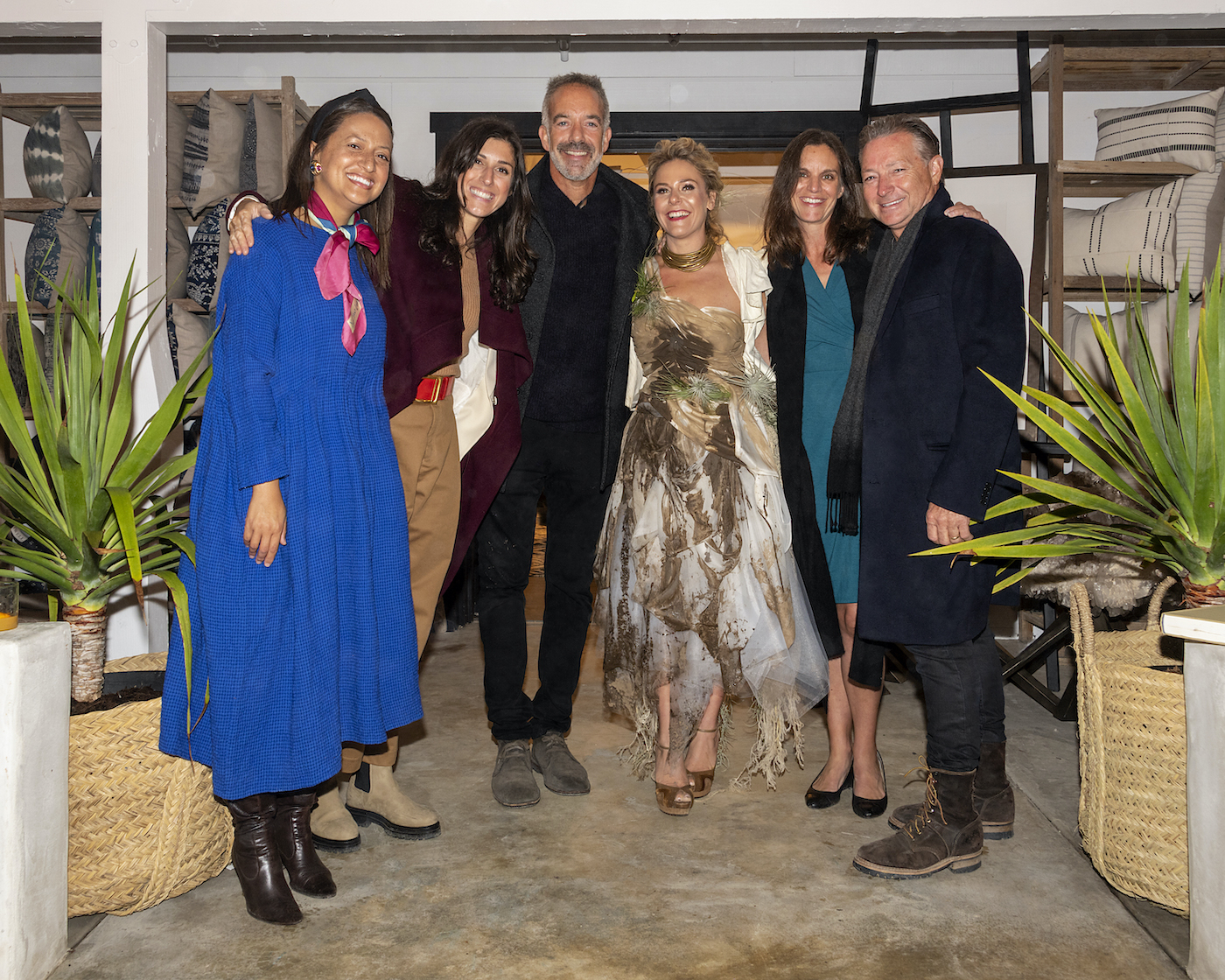 More than 150 guests arrived at The Well in Summerland on December 1 to view owner Shane Brown's first art exhibition at the venue, co-curated by Ashley Woods Hollister and Tedde Minogue, who chose the work of photographer Michael Haber.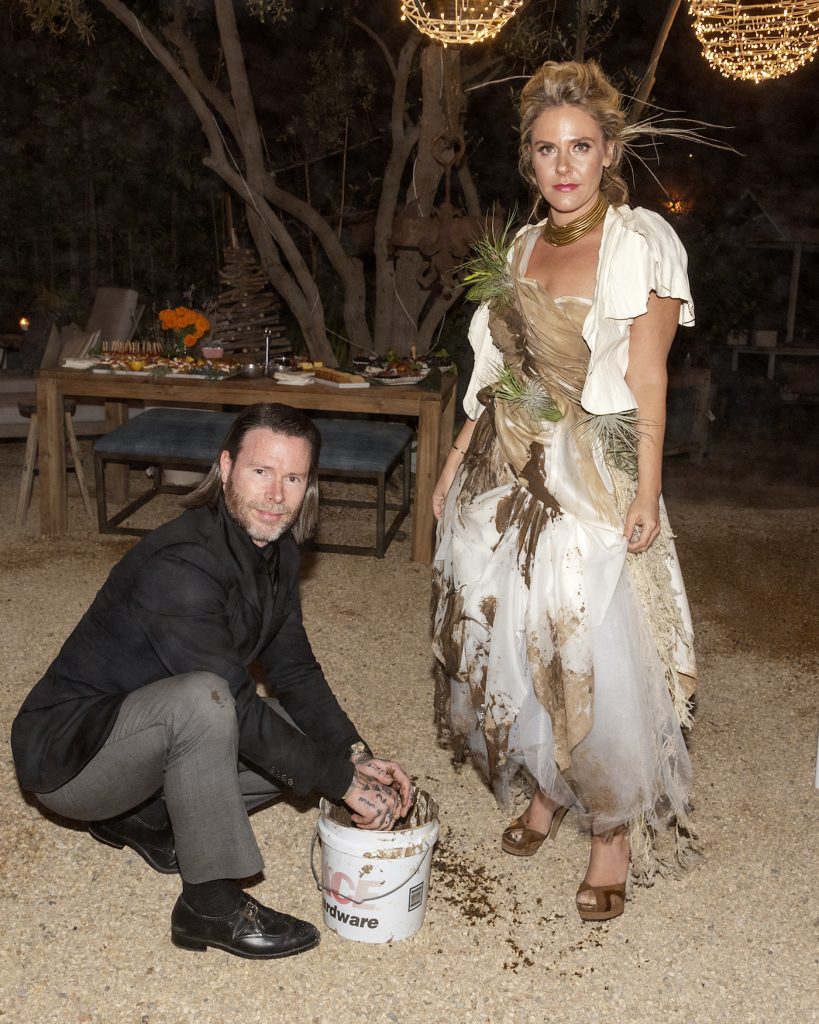 The exhibition features nine black-and-white large-scale framed photographs of the collaboration of Haber and his muse Belle Hahn fused with the natural world of Lotusland. The images are moving, poignant, elegant, and openly emotional, with Hahn freely expressing the same. All works are for sale at a generously reasonable price, with a percentage of the proceeds going to CALM Santa Barbara and Lotusland.
Hollister and Minogue shared, "This exhibit feels so important and relevant in a time where women are finally starting to talk freely about abuse. Belle's individual story of sexual abuse from the upper most echelons of society is deeply poignant and forms a bridge for women everywhere – of any experience to walk on which is beyond powerful. Our curatorial takeaway is that her privilege allowed her recovery to look different because of her resources/access, so now Belle and we proudly with her are joining a collective of women combining forces to hopefully make some changes and our avenue is through art."
At the opening, Hahn presented a speech of her personal experience with both heart and dignity. She wore a one-of-a-kind designer dress made of air plants and moss by Nathaniel Gray Couture.
Despite the damp foggy weather, warmth and kindness prevailed among the guests, which included Hahn's sister Lily Hahn, Rebecca Anderson, Scott Reed with his daughter Ruby, Alana Walczak, Mary and Lucy Firestone, Setenay Ozdemir, Jennifer Smith Hale, Jennifer Blaise Kramer,and Sierra Muller.
Here is our interview with Belle Hahn:
Q. How did you and Haber collaborate on the images in the exhibit?
A. Michael is a very close friend. He, Rebecca Anderson, photographer Kim Reierson, and I were walking around Lotusland to find locations for a photography project of women in the garden which included me. I had a wave come over me where I felt ready
to be photographed unplanned right then and there, and knew I needed to be nude with the nature. They were taken by surprise, but I asked them to trust me. To me it was a sacred time. These photos represent to me the safety of trusting nature, mother earth, and trusting a man to not take advantage of me at a time when I was feeling very vulnerable. I had a history of childhood sexual abuse. This was a healing moment for me amid all my pain. Nudity and vulnerability are often shamed by society unless it's through an artistic lens. Here the message is healing through art and the natural world.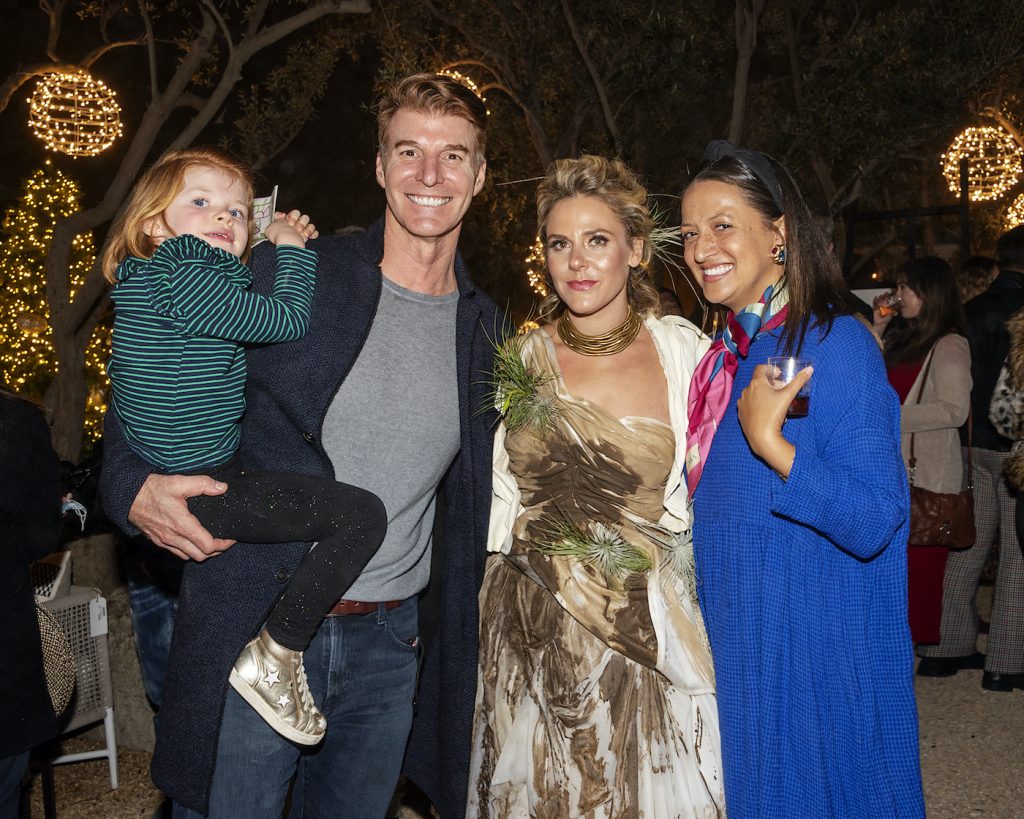 Please share more about your new nonprofit, "The Trust."
As you know my father Stephen Hahn was very philanthropic in the community, specifically with the Music Academy of the West, with Hahn Hall, Lotusland, with the music and the arts. My mother, Thomasine Richards, was always an extremely giving woman. I have always looked up to people that are generous, and I have attempted to be as well.
I have my own foundation, The Little One Foundation, because my father always called me his little one. From there I want to create a branch called The Trust,named after the root chakra. If you can't ground yourself and trust who you are, the rest of the amazing things that you are can't flow from that. What I realized was that not everyone has the option or the finances to receive the tools for therapy and healing, or even have any idea what to access for resources. You need to be vulnerable and naked in your truth to be able to ask for help. The Trust'smission is to create a foundation that provides support to people coming from trauma, specifically from sexual abuse, and to create a network of resources once someone has their realization to find healing. I want to be a catalyst for others for healing. It's when we don't heal our own stuff, we transfer it onto our own children, and the cycle of abuse repeats. My belief is if everyone is honest enough to get help when they are in pain, then the cycle of abuse can stop.
411
Instagram: @thewellsummerland
Websites: calm4kids.org, lotusland.org
You might also be interested in...