Béla Fleck: His Heart Belongs to Bluegrass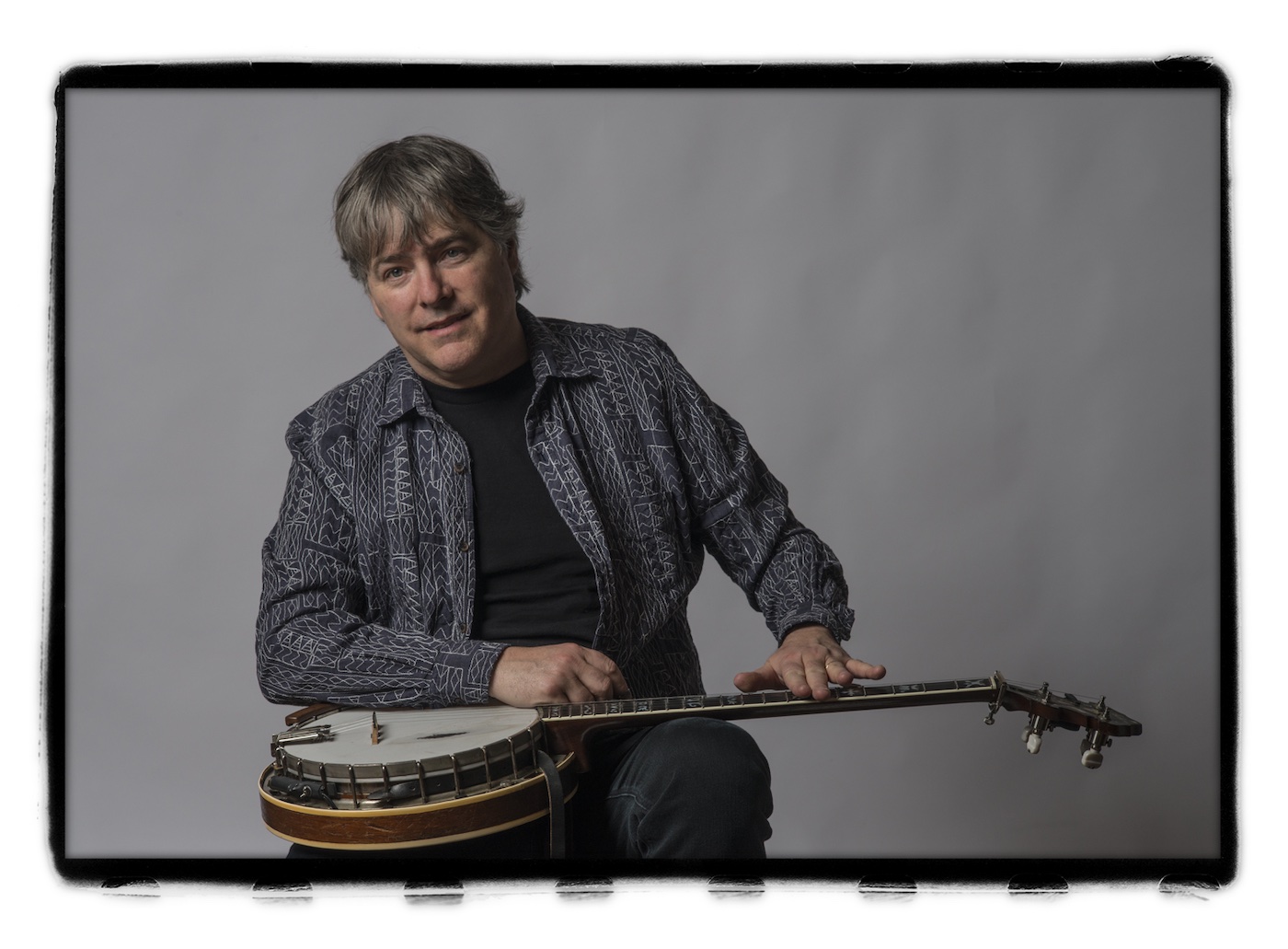 Credit Béla Fleck's son for sparking the banjo master's desire to return once again to his bluegrass roots. Fleck, who was first inspired to take up the five-string instrument as a child when he heard Earl Scruggs play the theme song for Beverly Hillbillies, has long since become an ambassador of the instrument who has expanded perceived limitations of the banjo via innovation, exploration, and technical prowess. Fleck has won 15 Grammy Awards — including in both country and jazz categories in the same year — and holds the record for the breadth of his nominations, spanning country, pop, jazz, bluegrass, classical, folk, spoken word, composition, and arranging. He's composed classical concertos and collaborated with a wide range of musicians, from Grateful Dead guitarist Jerry Garcia to jazz pianist Chick Corea, tabla virtuoso Zakir Hussain, and even the Tuvan throat singer ensemble Alash.
But bluegrass keeps calling him back. Even as his Flecktones explored banjo in an amplified rock setting, Fleck in 1988 released Drive and continued in 1999 with Tales from the Acoustic Planet Volume 2: The Bluegrass Sessions. Both records featured a core band of bluegrass stalwarts including Sam Bush, Jerry Douglas, Stuart Duncan, Tony Rice, and Mark Schatz, friends and colleagues for years.
But once Rice was unable to tour the second album due to health problems and getting the band back together never seemed to work out timing-wise, Fleck somehow let more than 20 years go by. But this past September saw the release of My Bluegrass Heart, powered not only by the same bluegrass wizards but also more recent arrivals on the scene, from Chris Thile to Billy Strings, Sierra Hull and Molly Tuttle.
"If you grow up in the bluegrass world, you never really leave it behind, or at least you always come back," Fleck said over the phone from his New York home last week in advance of launching the second leg of a tour supporting My Bluegrass Heart featuring Fleck along with Bush, Douglas, Duncan, Edgar Meyer, and Bryan Sutton that will play the Arlington Theatre on December 15.
"I've really been wanting to do it for a long time, get a chance to play and record with guys of that caliber. Those are my guys. But without Tony (who died last year after a long illness), I had nowhere to start."
But then his son Theodore came down with a health scare, a hereditary disease that affected blood clotting, Fleck said.
"It was a terrifying period, and we didn't know if he was going to make it. He's doing great now. But that was the catalyst for me to get back together with my old bluegrass pals. It was about touching base with who you are, part of a community that cares about you and that you care about. It suddenly became a compulsion."
Recording began in early 2019 and continued for the better part of the year, Fleck said, with the personnel evolving and growing as time went on.
"I couldn't get my entire old team back together without Tony, and there are so many good players nowadays who I wanted to get to know better and come up with a broader representation of what was going on [with bluegrass]. It was just amazing to get all of them together to make a Béla Fleck record, all my music but still very much a team sport."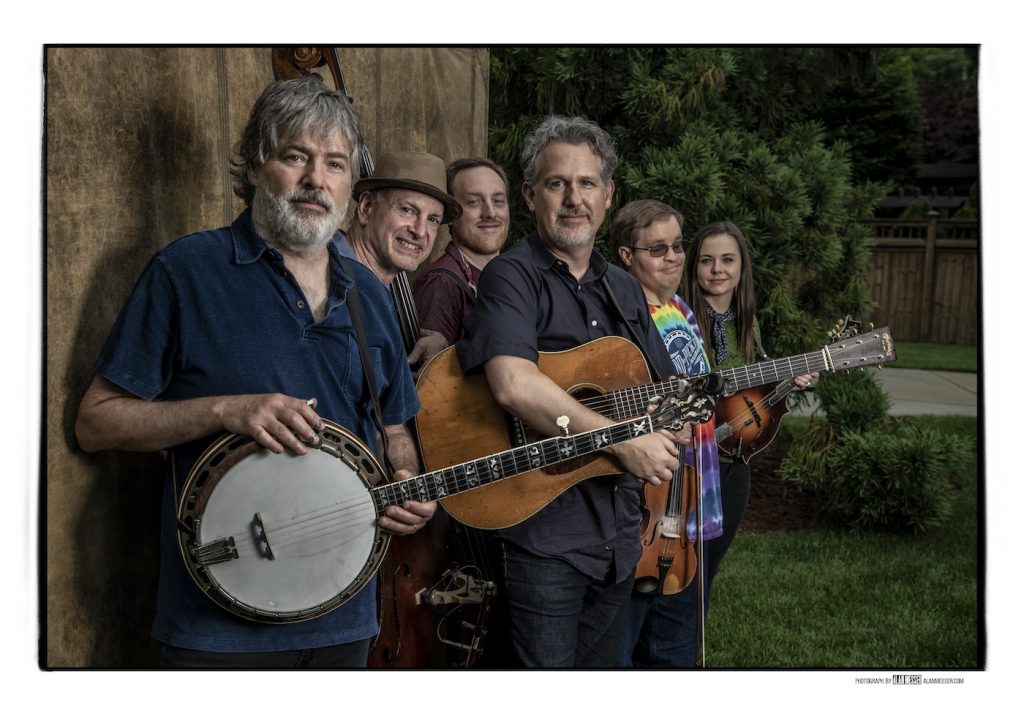 That team, of course, revolves around Fleck in their willingness to take bluegrass into dimensions far beyond the traditional sound of the Kentucky hills or Nashville studios.
"It took those 20 years for me to amass a certain quality of compositions I wanted to record, so it was important as always to align myself with the guys that are pushing bluegrass into a more current state," Fleck said.
But the truth is that Fleck's career has done a lot of the actual pushing even if the younger artists have gone in their own directions.
"Guys like Chris Thile and Billy Strings freely admit that they listened to me a lot and that they know my stuff inside and out, which is an incredible honor," he said. "And it also makes it easier to work together. Back in 1980, it was hard to teach my music to guys I'd play with. But now they know how my music goes, they know what's allowed and where the freedoms are in there, and how the sound you get out of your instrument along with the teamwork is critical to it being good."
It's also a bit of a two-way street, Fleck said. "I'm definitely inspired and influenced by them. Chris Thile has sparked ideas for me and when I play with him it feels like he's a younger version of me with more stuff all his own."
The effort saved in teaching his fellow musicians was welcome, because Fleck felt some pressure to have Heart compare with the two previous albums, calling Drive and The Bluegrass Sessions "high water marks for the time" that had an outsized impact in the bluegrass world. "They were moments in time and position statements, and I wanted this record to stand up alongside them."
Fleck pronounced himself more than thrilled with the double album that resulted from the recording sessions, with My Bluegrass Heart — which features both highly sculpted songs and improvisation-filled numbers — instantly topping Billboard's bluegrass chart. And he's thrilled to be back out on the road playing the music with buddies old and new.
"I have to admit, I'm trying to maintain my equilibrium because I've played with everybody before, but it's amazing to have all the [bluegrass] power in one place."
You might also be interested in...