Great Reads for December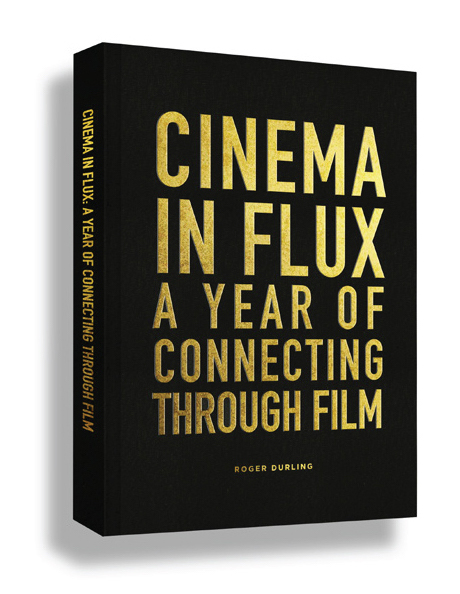 Whether "naughty" or "nice," I've got something for everyone on your list for the holidays. First, Santa Barbara International Film Festival's Executive Director Roger Durling has a gorgeous coffee-table book called Cinema In Flux: A year of Connecting Through Film, filled with essays and mouthwatering photos of Durling's movie recommendations, all started during the pandemic. The book reminds us of the power of cinema and how sitting in the dark, alone or together, can and does bring us together.
The life of Polly Adler, in Madam, is a whole lot of naughty and a whole lot of Jazz Age glamour. Adler was an infamous seller of sex. Debby Applegate does a deep dive into showbiz, politics, and organized crime of the time that intertwined at her brothels in New York City. Anyone who was anyone hired Polly's girls. If Adler wasn't being arrested, beat up, or fleeced she was running a highly profitable business for decades. A Russian Jewish immigrant, she rises from the crowded tenements to the posh Upper East Side, all the while befriending mobster Lucky Luciano, nightclub queen Texas Guinan, singers Jimmy Durante and Frank Sinatra, actor Wallace Beery, Duke Ellington, and "Sarong Girl" actress Dorothy Lamour. A taut peek into a dangerous, corrupt world of show business and showgirls.
Suspense fans will love Joseph Knox's highly original True Crime Story. Evelyn, a struggling writer, finds herself obsessed with the disappearance of a nineteen-year-old Manchester student who vanished seven years prior. She enlists her friend Joseph Knox (the author, confusing at first) to help her. Ultimately Knox finishes the book Evelyn cannot. The story is creepy, page-turning, written in an unconventional style. I could not put this one down.
Foodies on your list will enjoy The Secret History of Food by Matt Siegel. Did you know vanilla grows on orchids? I'll spare you the origins of the name, which Siegel explains comes from a Spanish conquistador and is naughty (the answer is in the book). This is a compelling, titillating, surprising history of our foods and our traditions. The phrase "American as pie" might derive from the fact pie in the New World was eaten at every meal, was savory over sweet, and one of the first convenience foods as pie traveled well, were baked ahead and taken on the road. Yes, apple pie became America's favorite. It's what I'll be baking soon.
For the young'uns, or not so — I personally love this author — Jamie Sumner's One Kid's Trash is about young Hugo trying to find his way in a new school, in a new town. For the first time in his life, he becomes one of the "cool kids" until it goes to his head. Sumner's previous book Roll With It gives voice to a heroine confined to a wheelchair, only confined in other's minds. She believes she can do anything and of becoming a professional baker. Despite others' perceived limits, she rolls towards her future, sometimes grumpy, not always nice but every bit real.
You might also be interested in...