Broussard's Journey: Bayou to Lullabyes and Back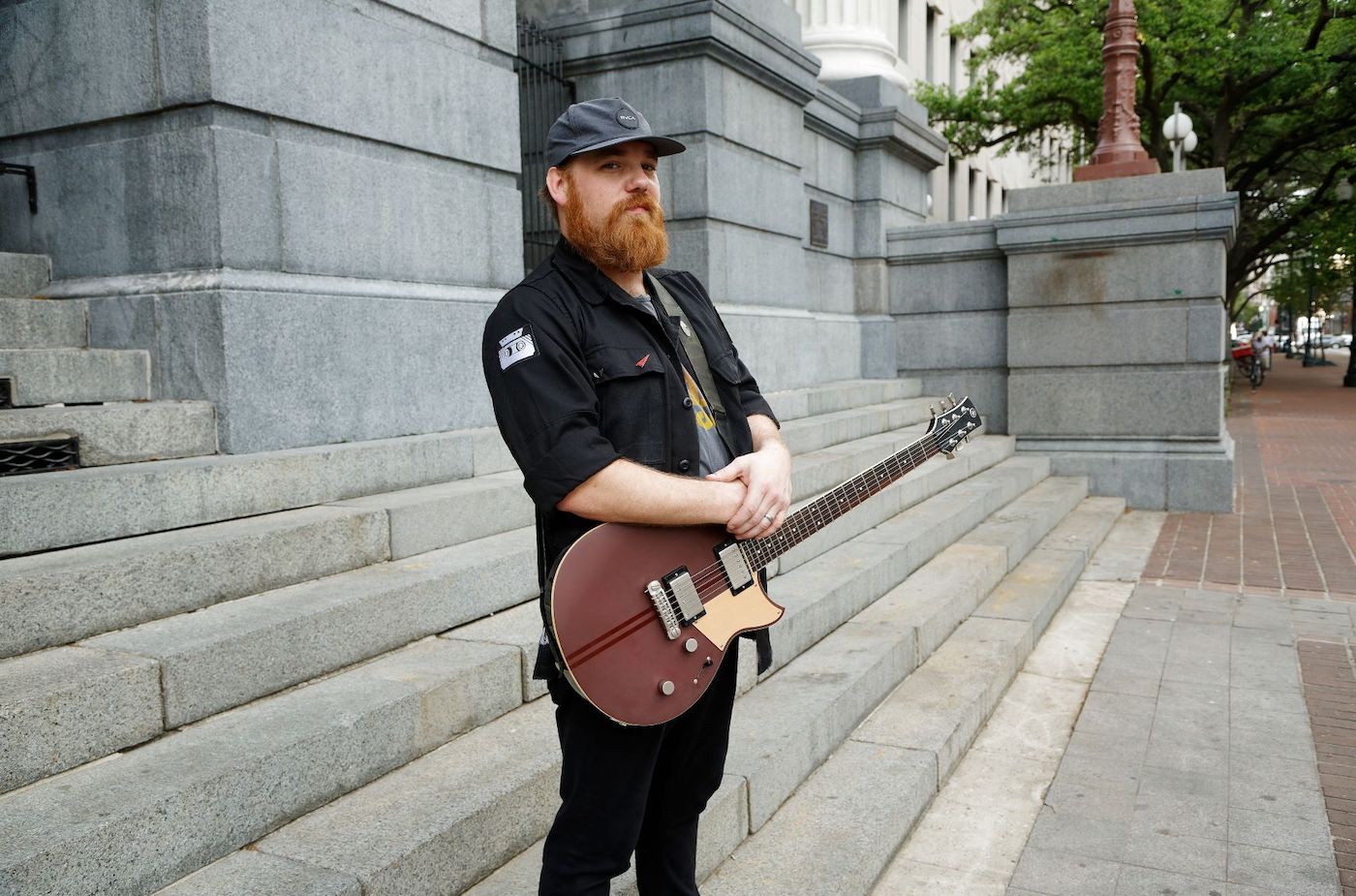 Singer-songwriter Marc Broussard made his stage debut before he reached first grade, belting out "Johnny B. Goode" at age 5 as a guest singer in his father, Louisiana Hall of Fame guitarist Ted Broussard's, famous band The Boogie Kings. Swamp pop and blue-eyed soul runs through his veins and makes up his bones. But classic R&B, rock, and his own well-crafted, emotionally authentic songs provide the meat and the muscle.
"I've always been the kind of person that did my own thing," Broussard explained after finishing a 36-hour drive from Louisiana to Portland, where his band begins a new leg of a tour that arrives at the Lobero on December 7. "Critics have called my music aimless but to me and my fans, it's more like something for every mood."
Most recently, that mood has been one of charity, and children, via Broussard's third cover album in his "Save Our Soul" series, S.O.S. 3: A Lullaby Collection, which contains his take on "Moon River," "Over the Rainbow," "What A Wonderful World," James Taylor's "Sweet Baby James" and "Return to Pooh Corner," Kenny Loggins' sequel to his own song for a children's record.
"There was a stretch of about three years in my teens when I couldn't fall asleep without having that [Loggins] album playing," Broussard said. "Ever since, I've wanted to do a lullaby album myself. This was just the perfect opportunity."
Even though reviewers have praised the record as "where the heart meets the highway," it's more likely, though, that Broussard and the boys in the band will be getting gritty and rocking out rather than rocking us to sleep at the Lobero. But then he's got another left turn via the forthcoming record written and recorded during lockdown.
"It's super soul, maybe even psychedelic soul," he said. "Getting back to my roots in soul."
Folk-Rock Frenzy
Singer-songwriters and folkies are popping up all over town this week, with two more dates at the Lobero and a pair of performances at SOhO. Brett Dennen, the lanky singer-songwriter with a shock of red hair who first showed up in Santa Barbara 17 years ago slinging his old-soul/wise-beyond-his-25-years songs of hope, love, longing, desperation, and faith at SOhO, is now 42 years old and 15 years past his big break on the influential soundtrack of Grey's Anatomy. But somehow, he still sounds simultaneously full of wisdom and wit and wide-eyed wonder, which he'll share at the Lobero, where he first played for Sings Like Hell in 2007, with Suzuki-trained violinist Sophia Boro opening the December 3 show.
The Lobero has also lured Grammy-nominated indie-folkie Adrianne Lenker, lead singer and guitarist of Big Thief, for what should be a stunning solo show on December 8 in support of her two (!) 2020 solo albums called Songs and Instrumentals that were conceived and partially recorded in a one-room cabin in the western Massachusetts mountains after Big Thief's tour was canceled by COVID.
SOhO's stage will host two nights of acoustic sounds from locals, with the bluegrass-based band Salty Strings sharing a bill with close-harmony duo The Brambles on December 4, and the great Glen Phillips doing a solo show on December 7, just three months after the reunited Toad the Wet Sprocket sold out two shows at the Lobero.
You might also be interested in...