A Debut at ETC
Were it not for a pandemic-induced postponement, former 20-year Laguna Playhouse artistic director Andrew Barnicle would have returned to Ensemble Theatre to direct The Wickhams: Christmas at Pemberley, playwrights Lauren Gunderson and Margot Melcon's witty companion piece to Miss Bennet: Christmas at Pemberley and the second in a planned trilogy that serves as an imagined sequel to Jane Austen's Pride and Prejudice. While Miss Bennet — which ETC produced in December 2017 — reunited the beloved books' characters to center on the awkward, innocent, and even nerdy middle sister Mary, The Wickhams also puts its attention on its title character, a comparatively minor player in the Bennet-Darcy world.
Lydia's scoundrel of a husband has not been invited to the yuletide gathering, but he's crashed it nonetheless, setting things a-twitter. The clever twist in the play is that it takes place during the same time frame as Miss Bennet but takes audiences to the downstairs servants' quarters for that same celebration. And instead of Barnicle helming the action behind the scenes, a booking conflict instead has the new production bringing about the ETC debut of Michael Butler, former longtime artistic director at Center Repertory Company in Walnut Creek, where he shepherded innumerable shows, including the world premiere of Real Housewives, the Musical, before the playhouse shuttered early in the COVID crisis.
Butler, whose resumé includes stints portraying the villainous Pierre LeChance on The Guiding Light and played guitar and harmonica in many rock, blues, and country western bands at the legendary CBGBs and other dive bars in New York City, seems uniquely fit to take on the upstairs-downstairs nature of the new play.
"There's been a pretty strong and steady connection to Jane Austen's work throughout my life," Butler said. "I was an English major in college, but I also grew up with a strong mother and five sisters. Jane Austen was like a catechism in my household."
With that background, Butler said he was drawn to the playwrights' approach to "expanding the intrepidness of the female characters" in the author's work.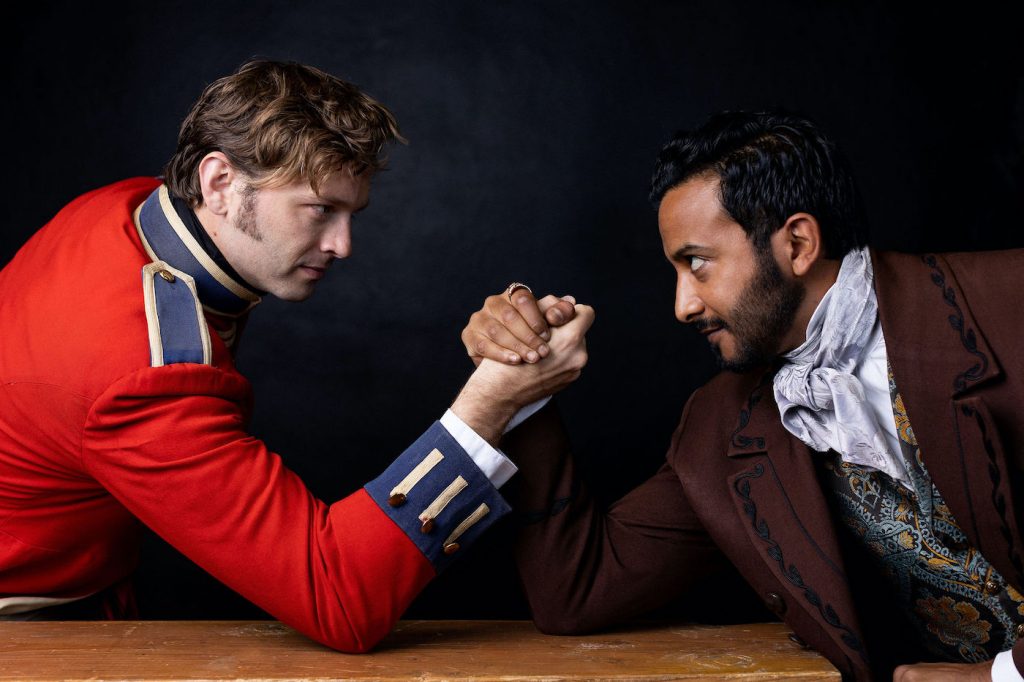 "There's a real increase in the agency that the women have over their lives, and that theme of transformation and self-determination is really strong as Lydia evolves into a woman who's going to finally take charge of her own life."
That the action takes place downstairs mostly among the service crew in their quarters is part of what gives the new play its delight, Butler said.
"That's where the real action is — downstairs at the kitchen table. People just love getting a glimpse at that world."
But it's not at all necessary to have seen Miss Bennet to enjoy the new play, he said.
"There are a few references, but it's not really a major element," he said. "The characters are largely archetypes. You can have a great time without having even heard of Pride and Prejudice. It's a romantic comedy, a fun holiday piece where everybody has a happy ending."
(The Wickhams: Christmas at Pemberley plays December 2-19 at The New Vic. Tickets cost $47-$77. Call (805) 965-5400 or visit www.etcsb.org.)
You might also be interested in...