UCSB Department of Music: Cultivating Excellence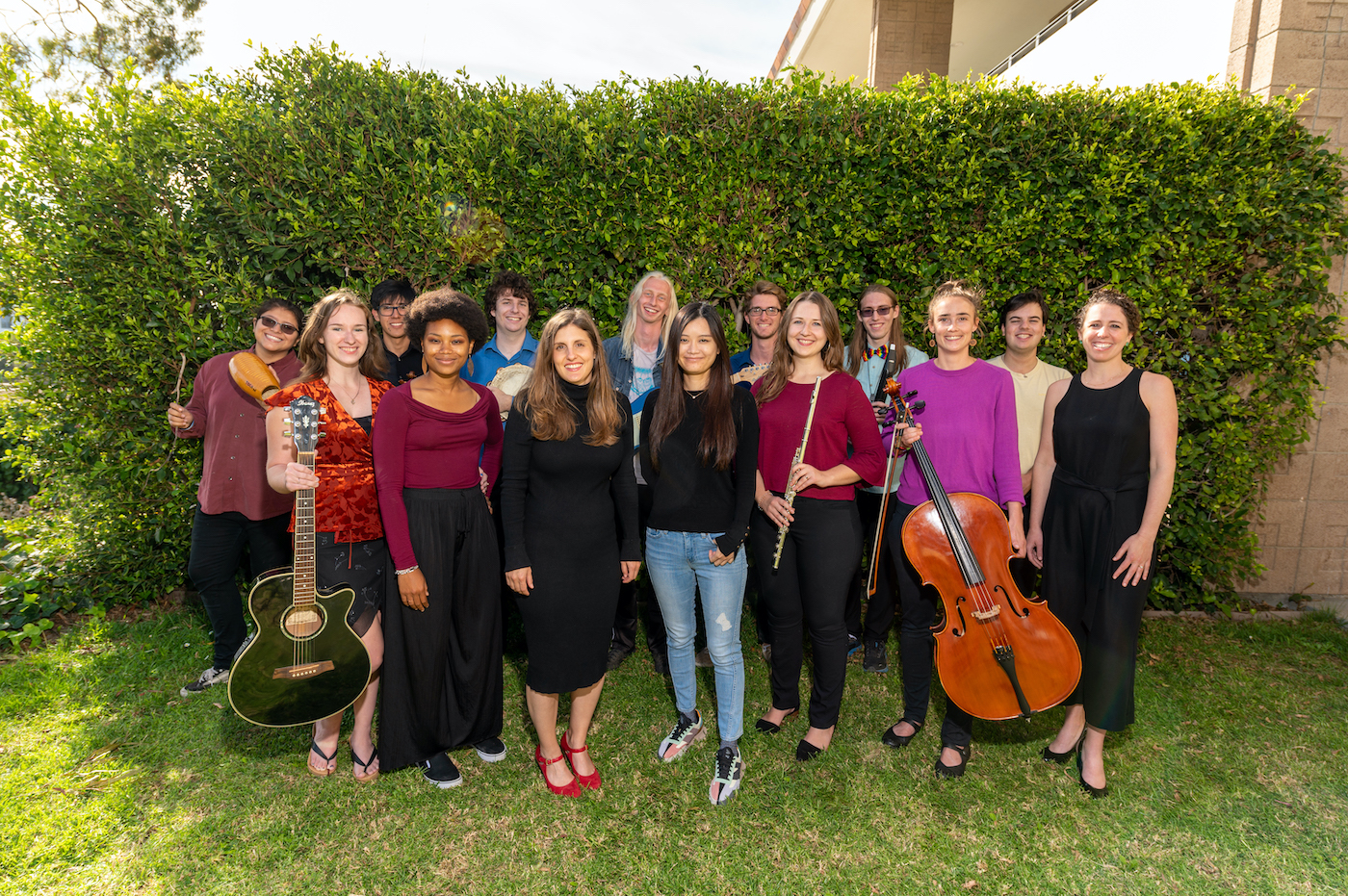 Despite the presence of a number of highly regarded professionals over the years, UCSB's Music Department has not enjoyed a reputation as a top-notch music school on par with, say USC Thornton 100 miles south. Now, a couple of professors and directors of the school's performing ensembles, hired since COVID first came to town in spring 2020, are aiming to change that.
"My main mission is to grow the choral program, and breathe some fresh air into it, to cultivate excellence of singing and the approach to music," said Dr. Nicole Lamartine, the new Sorensen Director of Choral Music, who previously spent 12 years as Professor and Director of Choral Activities at the University of Wyoming where her choirs sang at several national and regional conferences. "At a UC school, every department should be recognized for excellence. I think that's why they wanted to hire someone like me because I have experience building really successful choral programs."
Indeed, in addition to leading the university's flagship UCSB Chamber Choir and the Lumina Choir (formerly the Women's Chorus), Lamartine, who filled a full-time position that had been vacant since Michel Marc Gervais retired in 2016, has already created the Singing Gauchos, a tenor-bass choir to balance the department's vocal offerings. Lamartine led the male a capella group called the Singing Statesmen in Wyoming, and also tenor-bass all-state choirs in Minnesota, Oregon, and Colorado.
"So, it is very much my thing," she said. "And it's important because when you have a vital tenor-bass group, it really invigorates the whole choral program and addresses the common complaint across the nation that there aren't enough men in the bigger ensembles. My goal is to train these young tenors and basses so that they are able to then audition into the higher mixed choruses. Even if they've never sung in a choir before, it's fine, because I will give them the experiences that they are looking for."
All three of the vocal ensembles will perform when Lamartine conducts the first in-person choral concert since her appointment a year ago on Wednesday, December 1, at Trinity Episcopal Church downtown as part of the department's Fall Concert Series. The choirs will perform a "continuous collage" program interwoven with prose, improvisation, and vocal solos with repertoire that features everything from a Sanskrit mantra for light, peace, and truth to a Cuban piece to a folk song, "The Impossible Dream" from the Broadway musical Man of La Mancha, a composition by Grammy-winner Eric Whitacre and others, before the concert concludes with a consortium of all of the singers in the candlelight church inviting the audience to join in singing "Silent Night."
"Having the concert run from start to end without breaks or applause creates a cohesive journey for the listener," Lamartine explained, adding that the groups will utilize four different spaces in the church to perform from, with the student singers frequently changing positions throughout the show. It's all in support of the theme of "Clarity," which will be visited in both song and prose written by the students. 
"We're looking at the idea of clarity from a lot of angles," she said. "How do we find clarity in our lives? We explore the lowly ground where we're a little bit lost here on the earth and then we seek clarity through the concept of time, and through hope that even when things are cluttered or tumultuous, there still can be clarity. Then there's pure light, which is what a lot of people call clarity, that light within the soul. Also, through steady, steadfast compassion, how we go through life and how we treat others through the clarity of awareness."
One thing the choral director herself is acutely clear about is her desire to "Open the door to choral music to all students, regardless of their major, regardless of their singing background, to create bridges into the community."
"I want to let the public know that choral music at UCSB is not out on an island at the university. We are very much in the community and want to build the relationship, not only with the community, but other choirs in Santa Barbara," said Lamartine, who has already launched the community-based Santa Barbara Gay Men's Chorus, which makes its own performance debut on December 13 at the First United Methodist Church. It's my goal to connect us all together — the choirs at the other schools and Master Chorale and Choral Society to support each other in our common cause of creating choral music."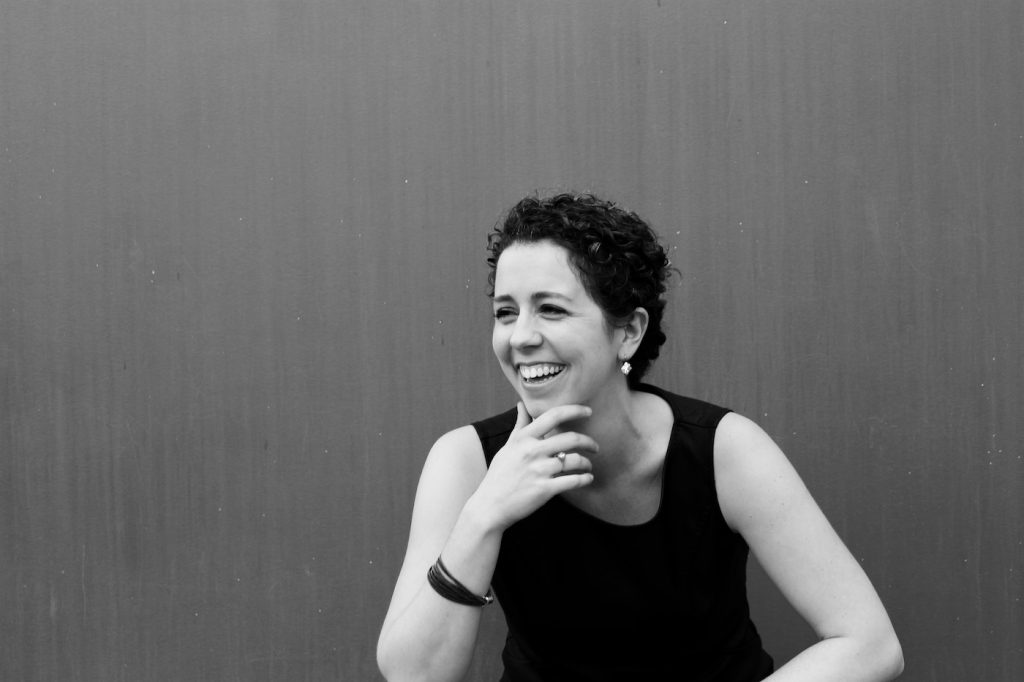 Meanwhile, even though experts agree that COVID spreads most easily through aerosols propelled by the breath, even more so by singing, the vocalists and conductor will all be unmasked for the performance, just as they have been in rehearsals. (However, everyone has been fully vaccinated as per the UC requirement.)
"What I do is based on human connection," Lamartine explained. "When we can see someone's face, that fills the soul better than with a mask on. For me, I feel like music is a balm for the soul, especially now in these times. So, I'm willing to take a little bit of risk."
There's also a little bit of risk in the in-person debut the following night by the new director of UCSB's Ensemble for Contemporary Music (ECM), Dr. Sarah Gibson. Previously the Los Angeles Chamber Orchestra's Sound Investment Composer, the recipient of commissions from ensembles across the country and co-founder of the new music piano duo HOCKET, Gibson, who is also an alumna of the Music Academy of the West, called leading ECM the "most exciting thing about her position at the university that also involves teaching composition."
"I basically live and breathe new music; it's what I'm most passionate about as a musician," she said. "And I really love working with students and making sure that modern music is a significant part of their repertoire because it's imperative to a young musician's trajectory since they will play modern, living music in some way or another as a professional. I'm really excited to be able to step in and make my own thing with ECM."
While as a composer it's in her own interest to groom musicians to embrace modern music, there's also plenty of reward for the performers, she said.
"You can make your own statement and carve your own path and perhaps shape the perception of pieces in a way that's not possible with pieces that are hundreds of years old. That gives a lot of autonomy to young musicians, which is pretty exciting."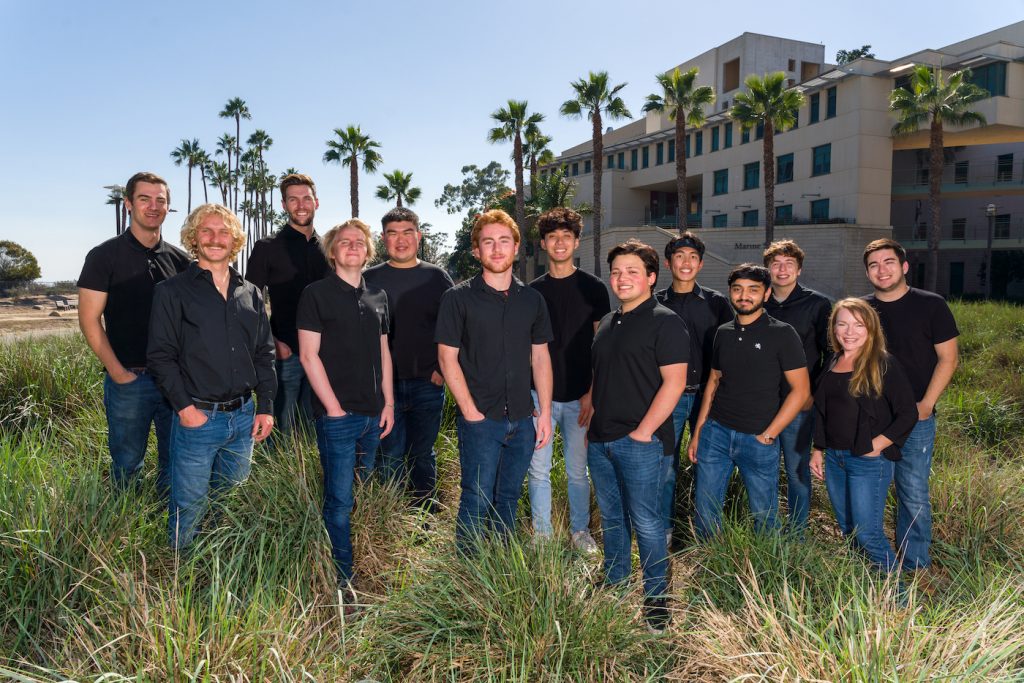 To that end, Gibson has opened the gates to the ensemble to all students to ensure that modern music is "a part of everybody's appetite because everybody deserves a chance at learning what it's all about."
Audiences will also have their first chance in more than two years to hear ECM live when the ensemble performs on Thursday, December 2, at Karl Geiringer Hall on campus, where the performance will begin outdoors with a solo cello work by Derrick Skye which Gibson called "a beautiful lyrical lullaby," followed by the first part of Andy Akiho's "Karakurenai," an open instrumentation piece that features the entire ensemble and lots of room for improvisation.
"It will start outside, and then we're all going to walk into the hall as that piece is being performed," Gibson said, adding that having that modular aspect of multiple spaces adds to the modern feel. Indoors, the concert will feature several more new works, including a couple of vocal pieces and one composed for voices and wine glasses, plus Eve Beglarian's "River Project," composed during, and featuring natural sounds from, the composer's four-month trip down the Mississippi River by kayak and bicycle.
"She recorded a lot of sounds on her trip, and you can hear the crickets in the background, and there's also a work song melody that comes through the instrumentation," Gibson said.
The performance closes with Julius Eastman's "Stay On It," which also gives the concert its title.
"He was a very important composer who was most active during the 1970s who wrote really provocative pieces," Gibson said. "This one has a groove-based motive that repeats over and over that's both exciting and kind of brazen. 'Stay On It' seemed really poetic for where we are right now, finally back in person, making music and staying on with what we believe in."
Visit www.music.ucsb.edu or call (805) 893-2064 for tickets and more information.
You might also be interested in...