Something Fishy Going On Here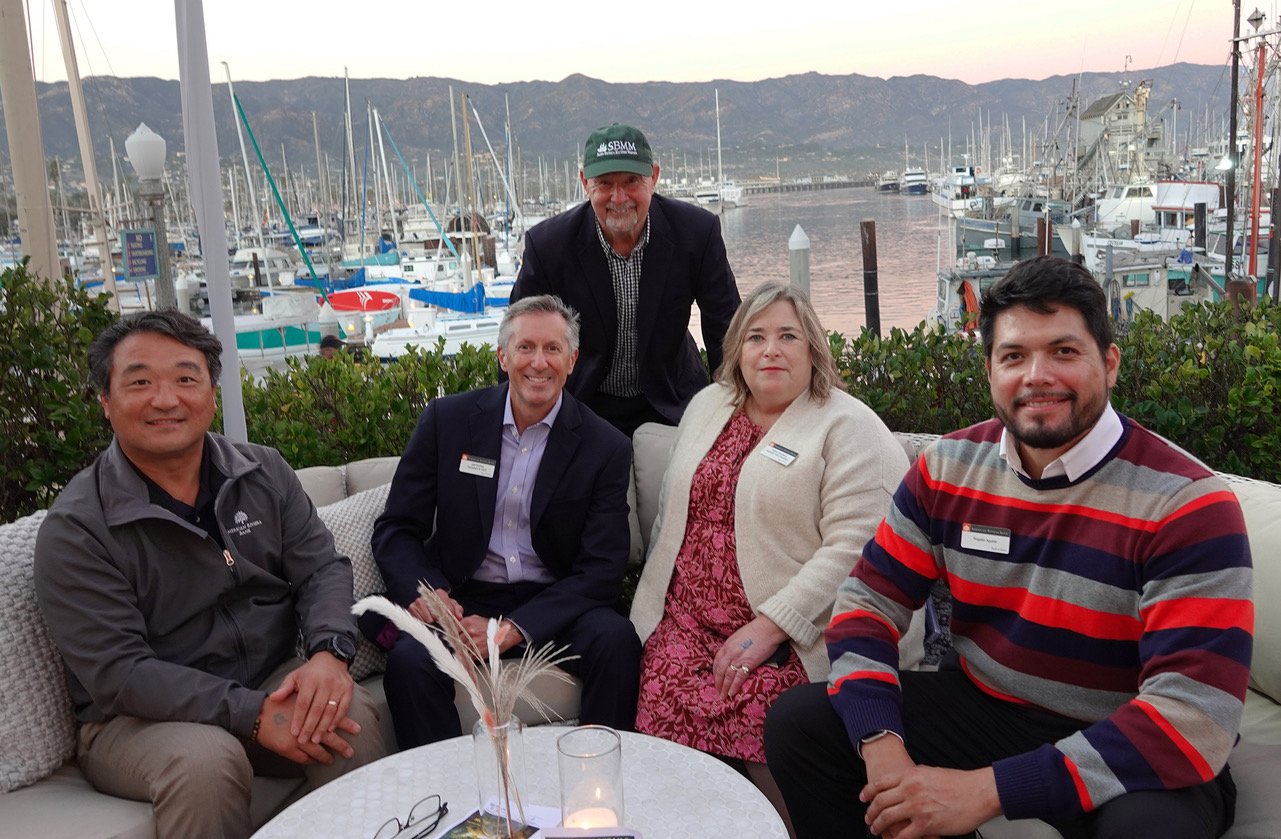 There were decidedly fishy goings on at the Santa Barbara Maritime Museum when it reopened its exhibit, "Mermaids: Visualizing the Myths and Legends – Photography by Ralph A. Clevenger & Friends," part of an underwater photography course he taught at Brooks Institute for 33 years.
The colorful show, which features 16 images on canvas, was scheduled to open in April last year, but was postponed because of the pandemic. It will run through March 31 and also features photos from John Kelsey, Eryn M. Brydon, Liz Grady, and Chiara Salomoni.
Each summer, students in Clevenger's class would spend several days living on a dive boat off the Channel Islands where they would work on their assignments with professional mermodels invited to join the class to work on the vessel and with the students, creating portraits, visual stories, and conceptual images for their final class portfolios.
Young ladies from Save The Mermaids branches in Los Angeles and Santa Barbara, featuring realistic silicon-molded and cloth-covered mono fin tails, posed with guests at the show's opening bash.
Among those quaffing the specially concocted nautical drinks and noshing on vegetarian paella — no one wanted to be eating the mermaids' maritime relatives! — were museum director Greg Gorga, Roger Chrisman, Luke Swetland, Bud and Sigrid Toye, Don Barthelmess, Jennifer Weisman, Alex Weinstein, Ken Clements, and Linda Stirling.
The mermaids assured me they were working for scale…
You might also be interested in...