Fess Parker's Addendum Label Showcases Stellar Cabernets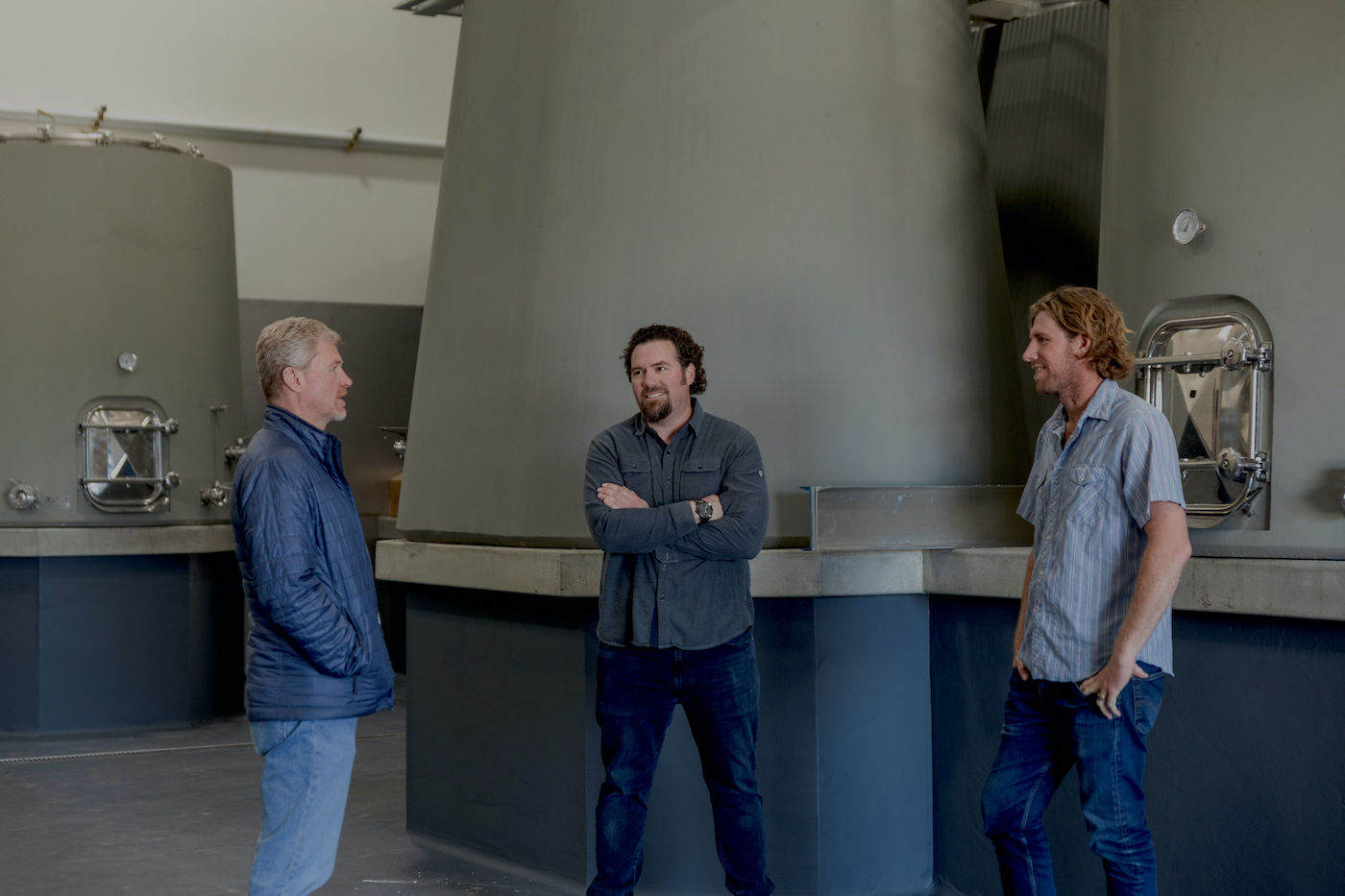 Some of the best Napa Valley cabernet I've had in a long time comes from right here in Santa Barbara.
The merits of Addendum, a high-end boutique label launched by the Fess Parker Winery team in 2014, hinge on its fruit sources. Fact is that the Los Olivos-based winery has forged relationships with some of the premier cabernet sauvignon vineyards in the Napa Valley, widely considered one of the top places on the planet for growing the famous red Bordeaux grape. Stagecoach Vineyard in Napa's Atlas Peak AVA, for example, which is characterized by volcanic and clay loam soils; they've earmarked two blocks of cab planted in 1998 for the Addendum project.
"Yes, we've definitely leaned on our relationships up in Napa," says Fess Parker President Tim Snider. "We'd been working with syrah from Stagecoach under our Epiphany label for seven years when we launched Addendum."
Snider also admits to "a soft spot in my heart" for northern California wine country, a region he got to know well when we worked for E&J Gallo in the late 1990s. The Sonoma County native headed south for Fess Parker Winery in 1999.
Three other Napa-born cabs, all from the Rutherford AVA, are featured in the Addendum portfolio. Each wine gets its own vineyard-designate bottling each vintage, priced at $120. The winery also puts out a blend of all the vineyard sources — Addendum's Napa Valley designation, priced at $90 — which is, for an entry level wine, spectacular. Dusty and earthy, which is characteristic of any great Napa cab, but with a lusciousness and finesse that has become a calling card of winemaker Blair Fox and his team.
In fact, I asked Snider about the Santa Barbara influence on these wines. How are cabs that are born in Napa but finished in Santa Barbara unique and special?
"There's something to be said about the way Blair and the team are so used to making site-specific pinot noirs and syrahs — wines that are very expressive of a sense of place," he told me. "That is part of the DNA of the winemaking here in Santa Barbara in general, and that bleeds over to what we're doing with Addendum.
"With pinots and syrahs, we keep fruit separate based on the vineyard. We vinify everything the same way, but individually. We age everything separately. It's similar from a programmatic standpoint here. Our winemakers are tuned in to finding the unique characteristics of different vineyards, and they're stretching that to the Addendum cabernets and everything in the vineyards that influence these wines."
Though muscular and meaty, as you would expect any really good cabernet from Napa to be, the Addendum wines do, indeed, deliver something more: freshness, balance, the retention of natural acidity. They showcase nuance and elegance, and they are more restrained on extraction and tannic structure. That makes Addendum a great lineup of wines to age over time, but it makes them remarkably approachable and tasty right now, too. Standout bottles to stretch across the holiday table? Absolutely.
In fact, the three vineyard-designate cabs are available as a holiday gift pack this year, featuring the 2016 and 2017 vintages and priced at $375 at fessparkerwineshop.com.
Interestingly, the Addendum grapes cover a lot of ground before they're turned into wine. The night before harvest, the Fess Parker sends a temperature-controlled box truck up the coast. Grapes are picked early in the morning, placed into bins, loaded onto the truck, then driven back down, arriving in Los Olivos about six hours after they're pulled off the vine.
"The fruit is pristine," says Snider, "because it's been enclosed and temperature-controlled, not exposed to the elements as it goes down the 101."
The fruit is crushed and all the wine is made and then aged at the Fess Parker facility along Santa Barbara's Foxen Canyon Trail.
Snider says that Addendum stays true to the vision of Fess Parker, the late actor-develop-entrepreneur who established his namesake winery in 1989, and who was Snider's father-in-law. "He always told us to look for new opportunities and to not rest on our laurels," Snider recalls. Indeed, Addendum offers something new and exciting for Fess Parker loyalists – club members and enthusiasts who have turned to the brand for premium syrah, pinot noir, and chardonnay for decades. And for fans of Napa cab who discover the Addendum wines, it opens the door to discovering all the other wines in the company's varied portfolio, which also includes bubbly.
At the Fess Parker winery, the pandemic has put the Addendum tasting experience on hold for now. A stylish dedicated tasting space has been built inside the winery's barrel room where guests can taste the current Addendum vintages — 2014 to 2018 — side by side; Snider expects it to be back open after the new year. Currently, guests can sip on Addendum as part of the winery's enhanced tasting experiences, which require a reservation.
Addendum sees a production of just about 900 cases a year, most of that being the Napa Valley blend; fewer than 100 cases of the vineyard-designate bottlings are available each vintage.
Find out more at fessparker.com/addendum.
You might also be interested in...