Getting Ghosted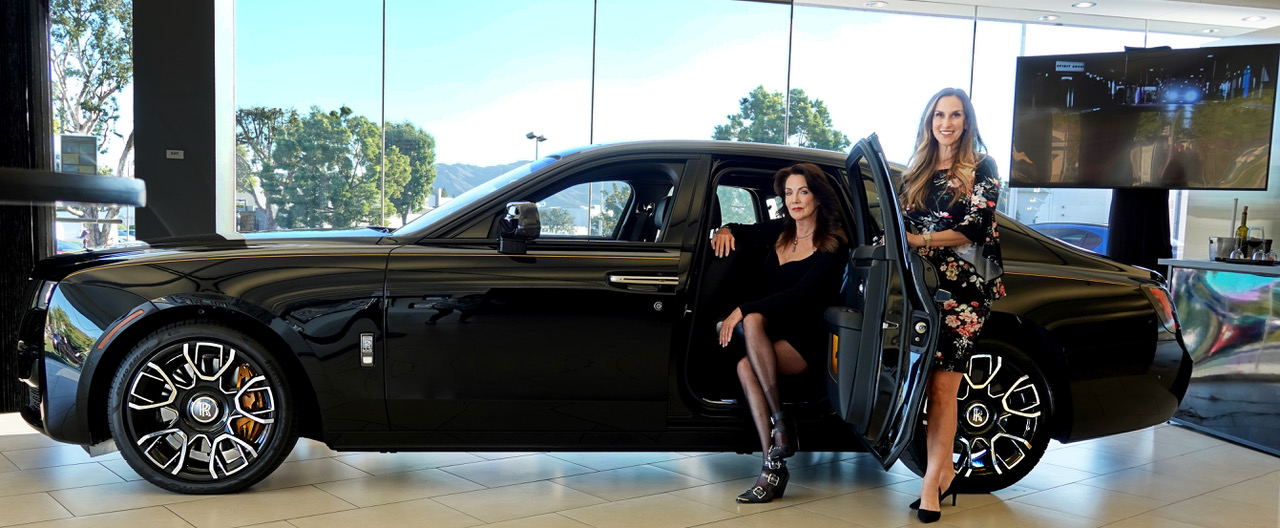 Competition is so fierce to get the new black badge Rolls-Royce Ghost that one owner in La Jolla paid more than $60,000 over the list price of $400,000, I'm reliably informed.
My trusty shutterbug Priscilla and I were invited to O'Gara Coach in Westlake to test drive the new 591 horsepower auto with Swiss car designer Mark Stehrenberger from Oxnard, who worked on an earlier edition of the car to make it more streamlined for a younger demographic.
The four doors open at the push of a button, the sound system is extraordinary, and it is even relatively economical with a fuel consumption of 15 to 20 miles per gallon.
Super saleswoman Kari Lloyd, a frequent visitor to the Santa Barbara Polo Club to show off her wares, sold two of the impressive cars the day we were there.
"We just got started!" she declared.
You might also be interested in...