Back With a Bang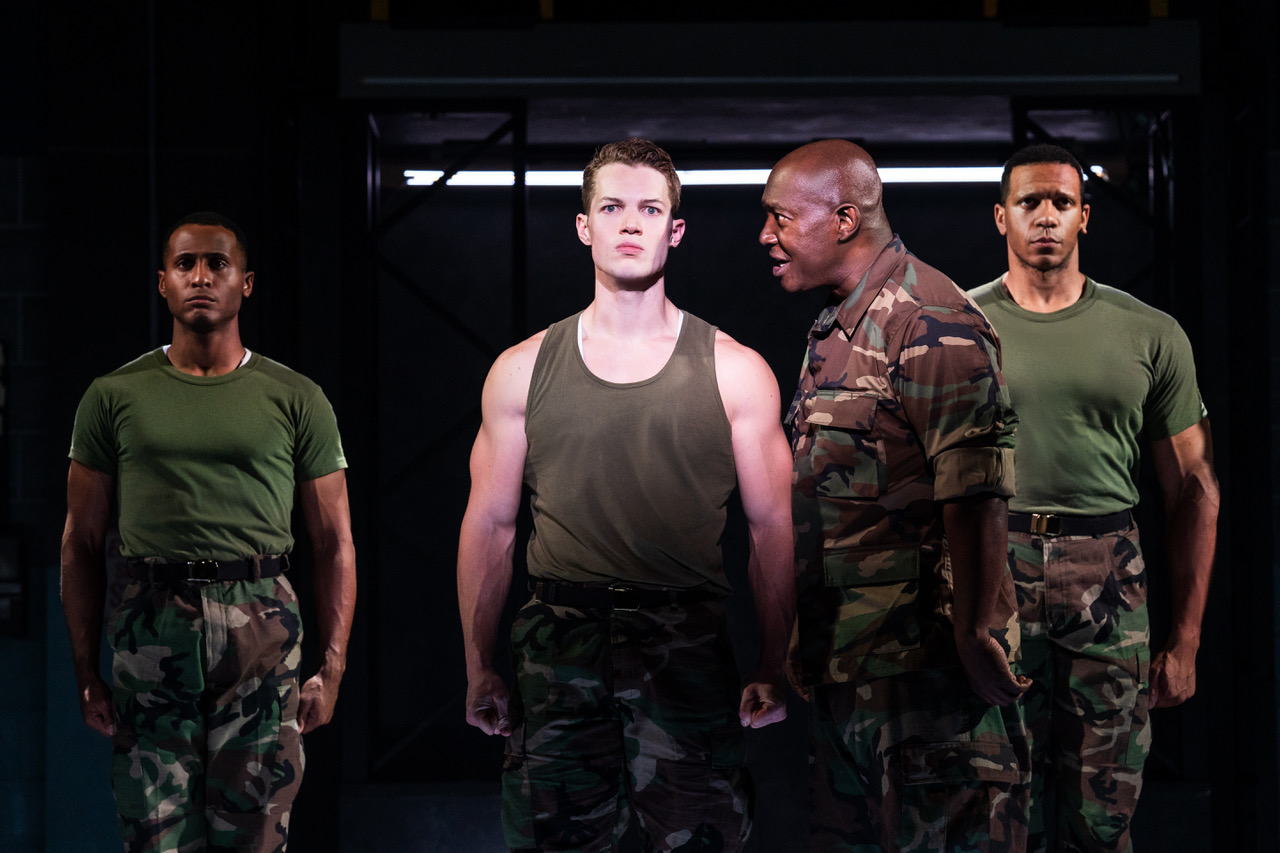 Broadway is back with a bang at the Granada, courtesy of the American Theatre Guild.
With the musical version of An Officer and a Gentleman, based on the 1982 multi-Oscar winning film with Richard Gere, Debra Winger, and Louis Gossett, Jr., the traveling version of the Great White Way hit our Eden by the Beach after its world premiere in Las Vegas.
The dazzling, energized show directed and co-authored by multi-Tony Award nominee Dick Scanlan, starred Wes Williams as the budding U.S. Navy officer and jet pilot, accompanied by a score packed full of music from the '80s from Richard Marx, Steve Winwood, Pat Benatar, Carly Simon, Rick Springfield, and the Grammy-winning single "Up Where We Belong," originally sung by Santa Barbara resident Joe Cocker and Jennifer Warnes.
The company's multi-season tour will visit more than 50 cities across the U.S. into 2022.
Audiences are certainly in for a gloriously choreographed treat.
Pure Gold
Actor Kevin Costner's non-woke TV show Yellowstone was the most watched show or movie in America last week with more than eight million viewers for the debut of season four.
The roaring popularity of the 1883 period ranch show streaming on Paramount even eclipsed heavyweight favorites like 60 Minutes and NCIS Los Angeles, which had 7.5 million and 5.3 million, respectively.
The show, based in Montana but shot in Utah, is often compared to HBO's Succession, having debuted in the same year — 2018 — and with both being family business dramas.
Costner, 66, who has a beach house on Padaro Lane in Carpinteria, just a tiara's toss from Star Wars director George Lucas and TV talk show host Conan O'Brien, seems to have great success with depictions of the Old West, having garnered an Oscar in 1990 for Dances With Wolves, which he also produced and directed.
A Standing O
Montecito-based hair care company, Olaplex, goes from strength to strength.
Founded in Santa Barbara using technology developed by UCSB chemists, the company went public in September, the same day its third fiscal quarter ended, with net sales of $161.6 million, a whopping increase of 81% compared to the third quarter last year.
Olaplex attributed the rise in sales to growth in distribution, driven by increased velocity with existing products, favorable response to new products, as well as the addition of new customers in the U.S. and internationally.
Dean and Darcy Christal of Santa Barbara founded the company in 2014. UCSB chemistry professor Craig Hawker and his former graduate student, Eric Pressly, developed the technology for the hair care products and are co-founders of the company.
For the fiscal year Olaplex, which has 82 full-time employees and an office address on Coast Village Road, is expecting net sales around $580 million to $588 million, according to CFO Eric Tiziani.
Hair-raising figures…
You might also be interested in...