Back to Bluegrass: Jorgenson Coming to SOhO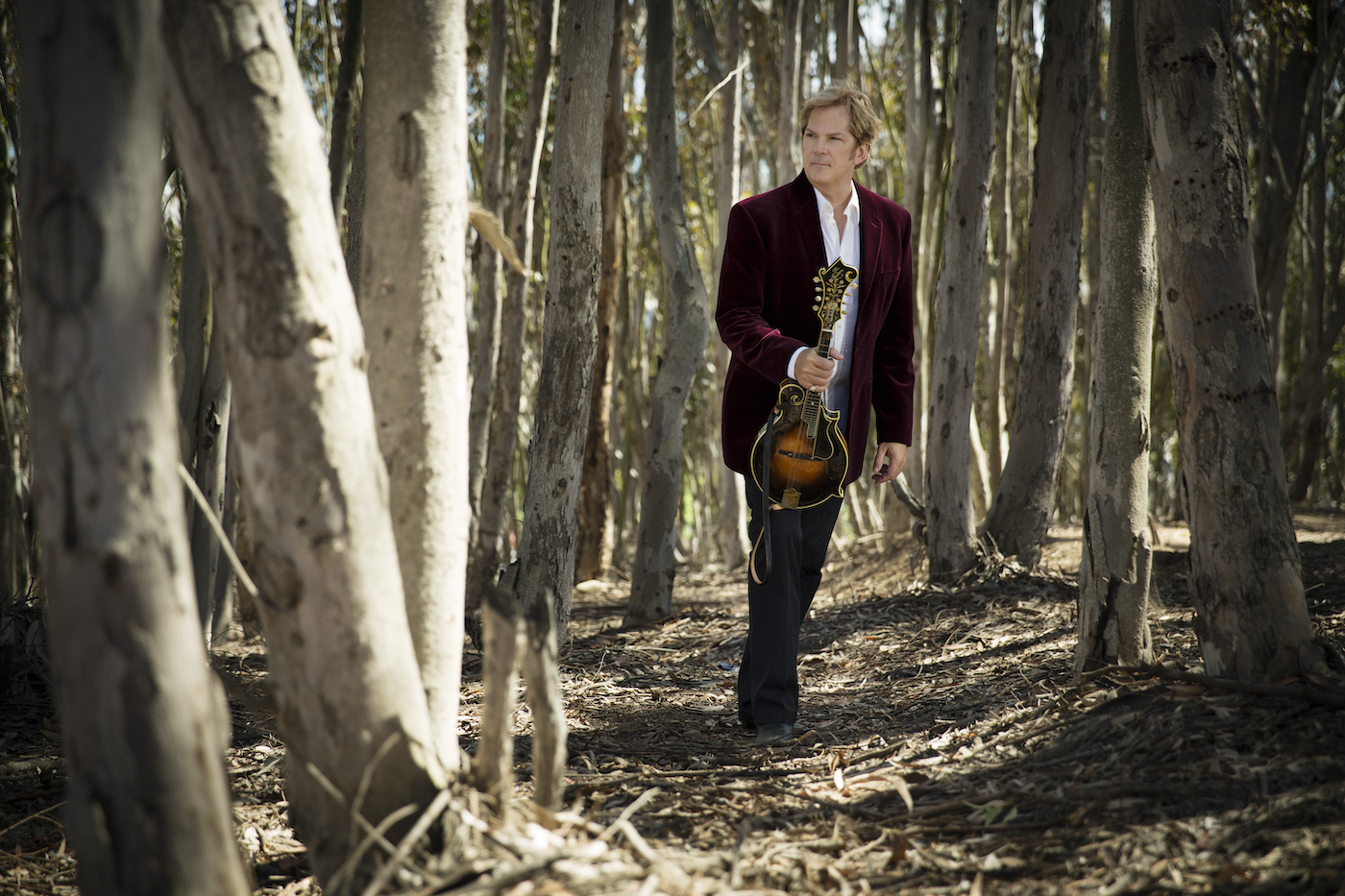 John Jorgenson has been playing a multitude of instruments since childhood, dating back to age eight, when he picked up the clarinet to go along with piano, which he'd been studying for four years to keep pace with his older sister in a family of musicians. Then it was guitar after hearing the Beatles, and bassoon because he wanted to audition for the all-state honor band and his junior high teacher told him it was the hardest instrument to play.
That competitive spirit has long since faded as his main motivation as a musician, but variety still provides the spice to his musical life six decades after Jorgenson first started playing even in his early days when he played simultaneously in three different bands at Disneyland in his 20s and also mastered mandolin, mandocello, Dobro, pedal steel, upright bass, bouzouki, and saxophone.
But Jorgenson is still best known for his guitar work in the Desert Rose Band, the mid-1980s California country-rock band he co-founded with former Byrd/Flying Burrito Brother Chris Hillman and country-bluegrass stalwart Herb Pedersen. The Desert Rose Band defied the Nashville mainstream to score several country hits while Jorgenson captured the Academy of Country Music's "Guitarist of the Year" award two years in a row. Jorgenson was also the architect of the band's winning sound.
"I had started playing with Chris in an acoustic format but the songs that he was starting to write sounded like they needed to have a full band, bass, and drums and pedal steel," recalled Jorgenson. "I had a vision in my mind to combine the harmonies and bluegrass style of Bill Monroe with the classic British rock sounds like the Pretenders and mixing in classic California country and rockabilly. I campaigned for that idea, and he resisted until I recorded some demos of the songs, the way that I heard them in my head. It turned out to be a great mix."
In the 1990s, Jorgenson took his guitar skills into a triple guitar threat trio called Hellecasters for a few years before Elton John tapped him to record and tour for six years, a period that also saw him work with everyone from Sting to Billy Joel, Barbra Streisand and Bonnie Raitt.
He also worked with bluegrass pioneer Earl Scruggs, earning a Grammy nomination for Best Bluegrass Album toward the tail end of the banjo master's career, the same year he won one for Best Country Instrumental with Montecito resident Brad Paisley. It was Scruggs' death that prompted Jorgenson to form the John Jorgenson Bluegrass Band, aka J2B2, with banjoist Pedersen as his main foil, once again finding a venue for his vision. The quartet quickly earned praise for its impeccable musicianship and innovate songs and stirring three-part harmonies.
"I just really missed playing bluegrass," he explained about J2B2, which also features Mark Fain on bass and Patrick Sauber on acoustic guitar. "I knew Herb and I sing well together, we like each other's songs, and we've been fans of each other since even before Desert Rose. There are so many places where we intersect, and we both have been sidemen to so many different people, so we know how to be supportive."
J2B2, which played the Maverick Saloon in Santa Ynez as part of the Tales from the Tavern series earlier this fall, makes its local debut on November 21 at SOhO, just a half-hour drive from Jorgenson's home in Ventura. And while most might consider bluegrass too limited of a genre to contain his diverse set of skills, Jorgenson doesn't see it that way.
"I don't feel restricted at all — in fact it's more the opposite," Jorgenson said, noting that the drummer-less format of bluegrass bands allows for multiple roles for the songs. "The mandolin and guitar become powerful rhythm instruments, really the whole ensemble which I really like being a part of. The harmonies are amazing, and there's just so much energy. It's never boring at all."
You might also be interested in...